Click here to get this post in PDF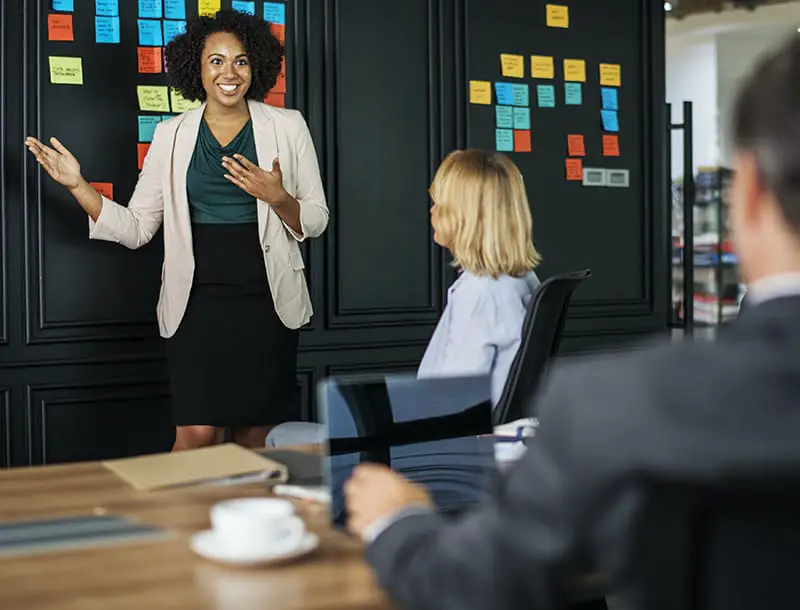 In the world of marketing, it's common knowledge that if you're marketing to everyone, then you're actually marketing to no one. You have to know exactly who you're talking to in order to sell effectively. In fact, marketers have to know more about their ideal customers than their customers know about themselves! By understanding customers' "pain points," likes, dislikes, and habits, marketers can make the best use of their time and create a strategy that really works.
Marketing personas are used to guide strategy by creating a cohesive profile of a company's ideal customer. Businesses of all sizes use them to optimize their marketing efforts, build a brand voice, and develop trust.
If you're getting ready to create a marketing persona, it's important to do lots of research. Making assumptions will significantly reduce the value of your persona. Want a top-quality marketing persona? Follow these steps.
What Niche is Your Persona Interested In? 
First, you need to ask broad questions about your persona. What are this customer's interests? What niches are they interested in?
For instance, your persona might be an avid sports fan, especially if you're a company that sells a product that goes along with that interest (say, beer). Think about all the different niches that could be related to that interest. Is your ideal customer local? Do they have a favorite team?
These kinds of questions will help you to get to know your ideal customer. You need to know their likes, dislikes, and interests in order to create compelling content and brand stories. Determining their favorite niches will also help you in your research for the next steps.
Research the Social Accounts of Your Prospective Persona 
Where does your ideal client spend time online? Which platforms are their favorite? Are they Instagram experts, or casual LinkedIn users? Do some research and look at social accounts similar to your persona. By doing this kind of research, you'll begin to understand your audience in greater depth.
People put a lot of themselves into their social profiles. You'll learn more about how they speak, what's important to them, and what's going on in their lives. When researching your persona, it's important to really dive in and get a feel for what your customers are doing on a daily basis, and there's no better place for that than social media.
Analyze Google Analytics & Other Data Tools
Data doesn't lie, and it can reveal truths about our behavior we weren't even aware of. It's important for businesses to collect as much data as possible to find out more about what their customers do online and how they use the internet.
Some information you might find out about your persona could include the kinds of devices they use, how long they spend on each page of your website, and what time of day they tend to buy. These insights can help you when the time comes to optimize ads, change up your website, or shape your marketing messages.
It's never been easier for small businesses to collect and use data. So be sure to leverage data tools when you're building out your marketing persona! Google Analytics and other sources of customer data will help you create the best persona possible and remain competitive.
Understand How This Persona Builds Into Your Larger Market Audience 
Obviously, your customers are going to be more diverse than this one persona you're creating. For this reason, it's very important to understand how your persona builds into your larger market audience. You need to be specific in creating your persona, while understanding that they won't be your only customer.
When creating your persona, you have to think about your company itself. Think about your past customers and look for trends. What do your customers have in common? They may not have all of the same attributes, but those common trends are important to build into your persona.
---
3 Tips for Targeting the Right Audience at the Right Time
---
Test. Optimize & Repeat! 
It's important to realize that your first attempt at a persona won't be perfect. Even if you solicit feedback from your customers (which you absolutely should), you always have to be prepared to test and tweak your marketing efforts.
Take your persona out for a test drive and create your marketing content. Then, gather the data from those efforts and see where you can improve and tweak your persona. Then, repeat! Creating a persona that will guide your marketing strategy takes time, but it's well worth the effort.
Image Source: Pexels.com