Click here to get this post in PDF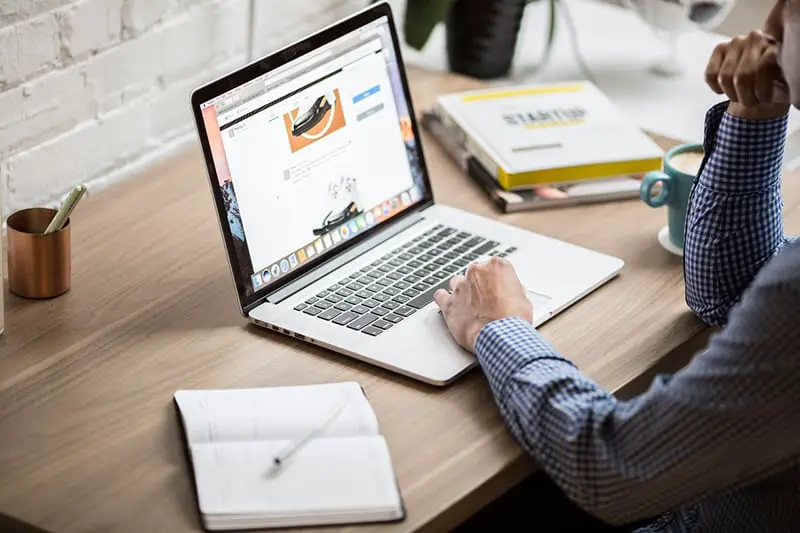 Content is important in the online world because people want this to be an information platform that can help people develop and learn. People should be able to learn about any topic they want, and it's your job to show them your expertise in your field when they land on your website.
To make sure you cover your topics thoroughly for your web visitors, you will need to start a practice in recycling content. Don't take recycling as a dirty word either because it's simply meant as a metaphor for finding different ways to explore content using what you already have.
So, to help you explore your topics fully so your viewers don't have to leave your pages to find the answer they are looking for, we put together 7 ways to recycle your content and boost your authority.
1 – Pick Trending Topics and Separate the Parts
We oftentimes find ourselves writing about bits and pieces of topics, and that's a good thing because people don't want to be overwhelmed by topics when they are first introduced to them.  So, if you happen to write an article that is formatted like this one, you can use each subheading as a topic.
So, if you had a ton of success with a blog like, "7 Ways to Repurpose Content," then you have 7 potential topics to talk about in depth. If the reader really wants to understand each and every point, it's a great chance for them to learn what they want to know from your internal links instead of making another search. You saved them time, and you taught them valuable information in the process. Those are the types of relationships that usually turn into conversions at some point down the line.
2 – Repurpose Poor Performers
Everyone has a poor-performing article from time to time. Maybe the headline failed to catch the reader's eye or maybe your content didn't hold up to the title's initial impact, but no matter the reason, it just didn't do well.  At the end of the day, you wrote that blog for a reason, so why not take another crack at it?  After all, something told you it could be a piece of effective content.
As you continue to create content, you will start to develop new and exciting ways to talk about your topics, and that means you can take another look at that topic you deemed important.  Try to repurpose the viewpoint of the article, or you can go backward from step one and put the content into a list. Sometimes, topics on their own can be overwhelming, so people need a simple blurb that explains the point simply. By doing this, your new post creates a link opportunity for your poor performer to see if there is potential for life in that old blog, or if it's time to scrap the post entirely. The best topics just don't work sometimes, but such is life.
3 – Elaborate on Trending Content
If you have a list that is trending, make another one that has more points that tackle a similar topic. It's what your customers want to see, so you should continue down that path.  Remember, if you do have tons of lists like this, turn each point into a post, or have a post that really relates to that topic at hand. It will entice your readers to stay and see what else you have to offer.
If you notice that a few points of your article are getting a lot of attention in the comments, make sure you take the time to make in-depth posts on them. You should interact and listen to your customers, especially when they take the time to interact with your post. Listening to them and providing the engaging content they want to see will help you win their hearts.
4 – Combine Different Aspects of Your Content Pool
Another tactic for quality recycled content is combining those topics that are getting attention. If 3 of the 7 tactics from your post are really getting attention, make a dedicated post that revolves around them and discusses how they affect one another. This is another chance to get deeper into topics without flooding your viewers with everything.  If they want to learn more, you will have your more in-depth posts waiting in the links.
5 – Re-angle a Past Performer
Have you written that one post that just knocked it out of the park?  Well, the good news is, that content can perform again. Of course, it's not the best idea to redo a post topic back to back, but waiting a few months and then repurposing that content can really work in your favor.
Although it's not always a good idea to go back to back with your topics, that doesn't apply to making a series. If you are planning to make a few post series, just make sure the first part has a following and it's all planned out.
6 – Create Content around a Social Media Post that Received Attention
As we stated before, it's important to listen to what your customers have to say. If they have taken the time to interact, it's because they care about your company. This is especially true when it comes to social media.  If they have liked your page, liked your content, and commented on your blog, they are an ally to your company.
With this being said, keep in mind that a great post can revolve around the posts that get attention for your company and your insights into why.  Just another way to repurpose your content.
7 – Explore a Trending Topic from Your Point of View
At the end of the day, a great topic could be a Google search away. Look into news and topics that relate to your content, and write about those topics. If people are reading them from the big guys, they will make searches to find more from wherever they can get their hands on quality information.
If you catch the topic wave early enough, you could start to rank for topics as the big dogs in your industry start to explore them as well.  On the other hand, you can explore their topics, especially if you have the ability to shine a different light on the same topic.
Recycling Content Is Important
For many people, recycling seems like a dirty concept, but it's not.  In life and in content, the recycling process is meant to save useful items, so they can be repurposed and reused for future generations.
Starting this practice can also be the most helpful way to get through even the worst cases of writer's block.  The ability to simply look at content from different points of view really helps get the creative juices flowing again.  Remember, to help your viewers find their answers.  You want to build strong internal links that answer the questions you use to make them think.
How do you recycle content?  Do you think recycling is an effective method for generating quality content?  Share your comments with us below.
You may also like: Marketing Methods that are Best for Your Business Growth
Image Source: Pexels.com
About the Author

Victoria Howes is an entrepreneur, traveler, and consultant to multiple brands including Travelocity, Hotels.com, and HomeAway.