Click here to get this post in PDF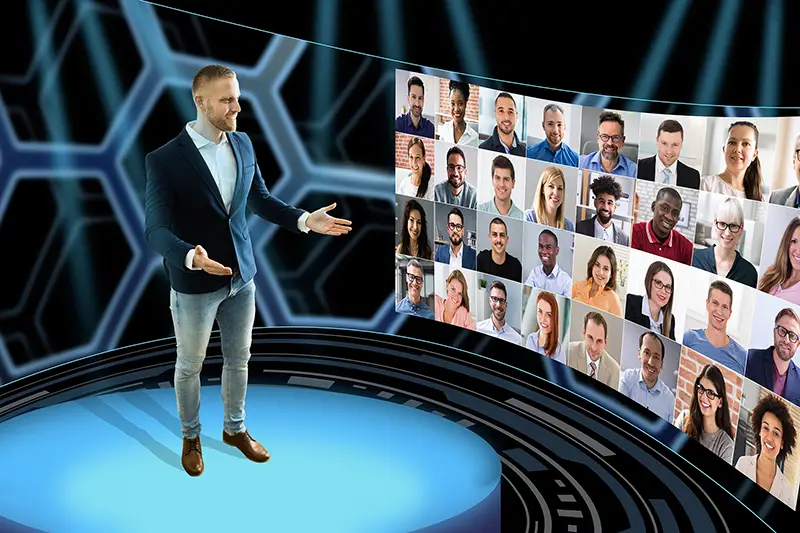 With the discovery of the 'fittest and fastest' COVID-19 Delta variant, major countries have once again imposed movement restrictions and lockdowns, forcing businesses to once again be creative in hosting events. 
Pre-pandemic, the events industry was said to be worth more than USD$110 billion in 2019. But these figures have been totally disrupted by the pandemic. As the vaccinations have covered an increasing number of people, hybrid meetings—or a mix of virtual and in-person events have taken place.
Here are a few tips on how businesses can organize events and stay resilient in the new normal.  
Businesses Events in the New Normal 
Business activities are typically marketing and sales-driven activities aimed at increasing brand awareness and customer base.  
Virtual Events 
In some cases where guests don't necessarily have to be physically present, businesses can create their own online corporate events that may include trade shows, virtual sales meetings, summits, conferences, among other online events.   
This is the most preferred mode of event hosting these days, with the increasing cases of Delta strain in some countries. 
Hybrid Events 
Trade shows, product and service launches, and exhibits, sales campaigns are the most common business activities that can be done in both digital and on-site platforms.      
Hybrid events are helpful for event attendees who may not be able to travel due to restrictions or for personal reasons, such as health and safety concerns.   
And, because of social distancing rules, public venues have reduced their capacities, forcing the rest of the participants to stay at home and witness the event in the comfort of their homes.    
On-Site Events
Often, business activities that don't need a huge number of participants are allowed to push through, provided that the attendees observe proper physical distancing and other safety measures.
There seems to be an inclination to push for outdoor activities to maintain better ventilation and fewer chances of virus transmission. In these instances, businesses hosts would need to keep their guests comfortable even outdoors. Organizers can visit technishelter.com.au to choose from an array of safe shelters according to their needs.       
The decision on whether to organize an on-site, virtual, or hybrid business event will completely hinge on the local laws applicable to a specific jurisdiction, as well as the organization's assessment.   
Tips For a Successful Event Hosting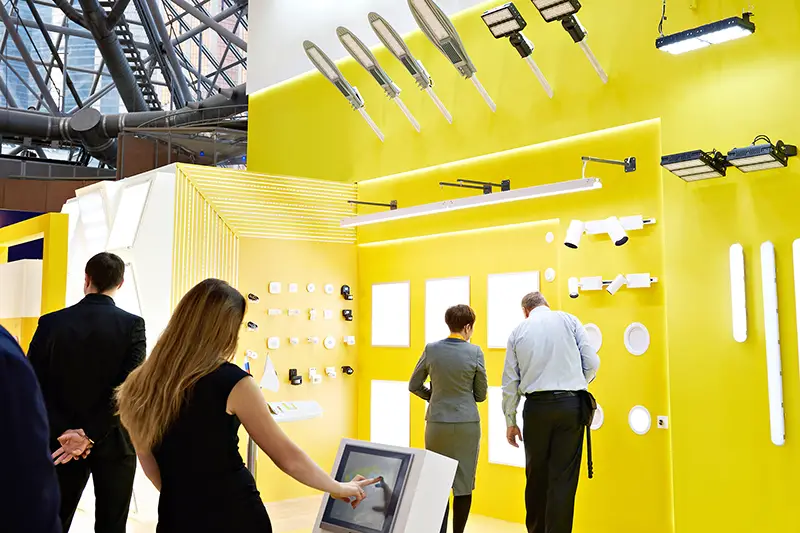 1. Plan Your Content and Program Well   
A business should determine how the general work-from-home works for most people at home. For instance, industry estimates suggest that persons can spend a maximum of 90 minutes uninterrupted in virtual activities. Make sure to take this into account when crafting your program, and allow frequent yet short breaks.
Decide whether you need your content to be streamed live or pre-recorded. Other components would need to be held live, such as the open forum or the question-and-answer phase. 
There's no wrong or right answer to this, and there are a lot of considerations to keep in mind. Check whether the strength of Internet connection in the area, the profile of your participants, and so on. 
2. Find The Ideal Tools for the Majority of Participants 
There are free apps that can be used for video conferencing, and most can be integrated with other common software programs such as the calendar, notes, documents, or presentation apps. 
Check whether your chosen platform can accommodate the duration of the activity, as free apps often have limits for free video calls or restrictions on the number of participants. In addition, a platform should be easy to use and have a user-friendly interface, considering that not all event attendees may be computer savvy.    
Ultimately, make sure the video conferencing app can accommodate downloads or exclusive access to all registered participants.  
3. Consider Your Participants' Time Zones
The good thing about launching a hybrid or virtual business event is that you can reach out to cross-border participants and virtually anyone from any part of the world. On the flip side, organizers are left with the challenging task of identifying which time is best for all participants to listen to the key messages and highlights of the event.   
4. Promote the Event to the Right Audience
Use all digital channels to promote the event. Prioritize your existing customers, a list of potential clients or leads, like-minded individuals or business guests, as well as keynote speakers, resource persons, and influencers.       
Don't limit invitations to your target audience, though. Expand your list to include professional group heads and media persons to help you spread the word.    
Conclusion
Find out what worked and what didn't by asking participants to answer a post-event survey.  Inputs coming from this form can be helpful in improving your next business event.
Also, check whether your sales and marketing goals were met. Conduct an internal meeting to come up with an overall activity assessment. 
Ultimately, hosting an event for your small business in whatever form can be a learning experience to grow your business.  
You may also like: Strengthen your corporate bonds by hosting an impressive event!