Click here to get this post in PDF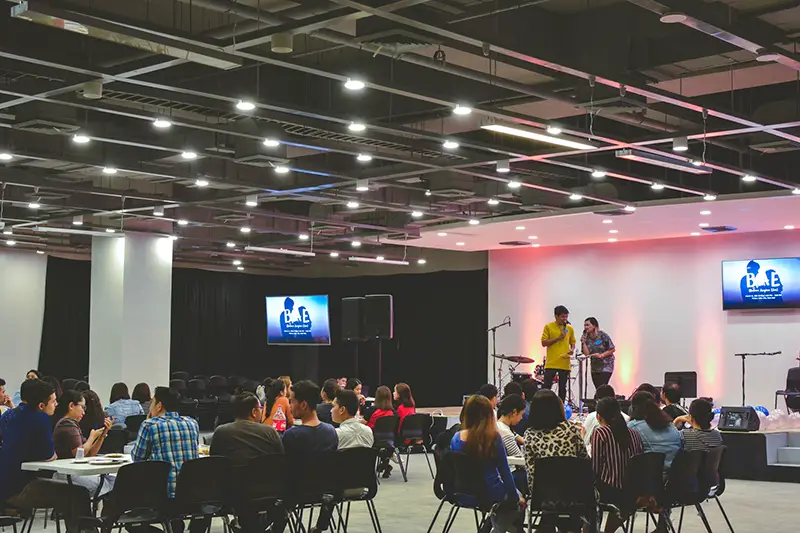 Every business works by building relationships. You need to stay connected with your customers, clients, and investors so that you continue to make it big in the industry. They have a special place in your company; without them, it would have been impossible for you to accomplish your dream. Don't you agree? 
When you started your business, all you had was a plan and motivation. However, to go ahead on this road, you needed a push. And this push was given to you by your very first investor. They saw the potential in you and knew that you could take a mere startup to great heights. That's the reason why they took the risk of investing their hard-earned money with you.  
Keeping this in mind, we have a question for you! These people have been your support system from the very beginning. But what have you done for them? You see, providing your customers with quality products and services and your investors with profits is your prime duty. Because if you fail at this, you'll lose them. It is as simple as that. Besides that, you should consider doing something that can help in strengthening your bonds.
But what can you do? The answer is "making them feel special." Show them that they are a valuable asset to your company, and you are glad to get an opportunity to be with them. How? Well, hosting an unforgettable event seems like a great idea to us. This way, you'll get a chance to communicate with your clients and customers directly.
 Along with that, it'll help in creating a buzz in the city. That means improving brand recognition and attracting more people. All in all, by organizing an event, your company will avail several benefits.
Having said that! How will you host a corporate function? We have an answer to this question. And that is "Scroll down and read the whole article." Believe us, your every doubt will vanish, and you'll be able to plan a function that your industry has never seen. Now, without beating around the bush, let's get down to the business!
Understand the purpose of the event
First things first, you need to understand the reason for hosting the function. What do you want to achieve from this? How is this function helping in accomplishing your long-term objective? What message does your company want to convey to the target audience? It is essential that you have a clear-cut answer to all these questions before you go to the planning process. 
Generally, every function has the following objectives:
Creating brand awareness
Connecting with all the clients and investors
Showing your dedication to the customers 
Launching a new product or service 
Encouraging your employees to do well
Getting the attention of the media
Besides these, you can decide what the objective for your function should be.
Draft out a plan
Once you have decided on the objective of the function, the next step is to create a plan. You need to be very careful while making the draft, as it will be the blueprint that'll guide every you. It'll include your employees' roles and responsibilities and the checklist of what needs to be done. This plan will also help you in deciding the appropriate budget for the function. 
Hang on! There's more!
You also have to decide on the theme of the function. The theme will help you in staying on the path of achieving your objectives. Moreover, it'll also help in communicating your aim to the target audience and media.  
Decide on the venue and guest.
After that, you need to decide the place and the guests for the function. Make sure that the venue that you are selecting is in a posh area and has parking space. In addition to this, you need to ensure that the venue fits into your decided budget. But it doesn't mean that you select a location in the countryside because it is cheap to rent. Instead, look for a site that is convenient for everybody. 
Up next, you need to create a list of guests. Include all your major investors, media, competitors, and other big names of the industry or your area. You might also want to get a spokesperson who'll entertain the audience when the function starts. 
Make security a priority. 
When hundreds of people attend your function, it becomes your responsibility to ensure that everybody feels safe. For that, you can hire armed security or event security. They'll make sure that event goes on smoothly, and your guests are not worried about their safety. It'll also indicate that you care about them and don't want them to feel any kind of inconvenience. Believe us! This step will help you in earning their trust and loyalty. 
Make a list of logistics. 
Without logistics, your function will be incomplete. Thus, you need to arrange something for the entertainment of your guests. You can book catering services, photographers, technicians, and influencers who will help you make your program a big success. When your guests are entertained nicely, they'll talk about the program with their fellow members and promote your company. 
Promote the event on social media 
Talking about promotions, it is essential that your function becomes the talk of the town. How? Well, you need to use social media platforms for that. You can create a teaser or post about it online. You can use every platform for building brand awareness. Upload the videos and pictures, tell people what your objective of organizing the program was. You can also show its glimpse on your website and get the benefit of website traffic. 
Evaluate the success of the event 
Last but not least, after the end of the program, it is essential that you evaluate it. It'll help you in knowing whether it was a success or not. Besides that, you'll also learn about the loopholes that you can avoid in the future. 
To sum it all up! 
You need your clients and customers for the survival of your business. There is no secret in that. However, to capture them and retain them with your company, you should host an event. It'll help you in achieving your objectives and in getting the attention of new people. 
You may also like: Why You Should Host Corporate Events
Image source: Unsplash.com