Click here to get this post in PDF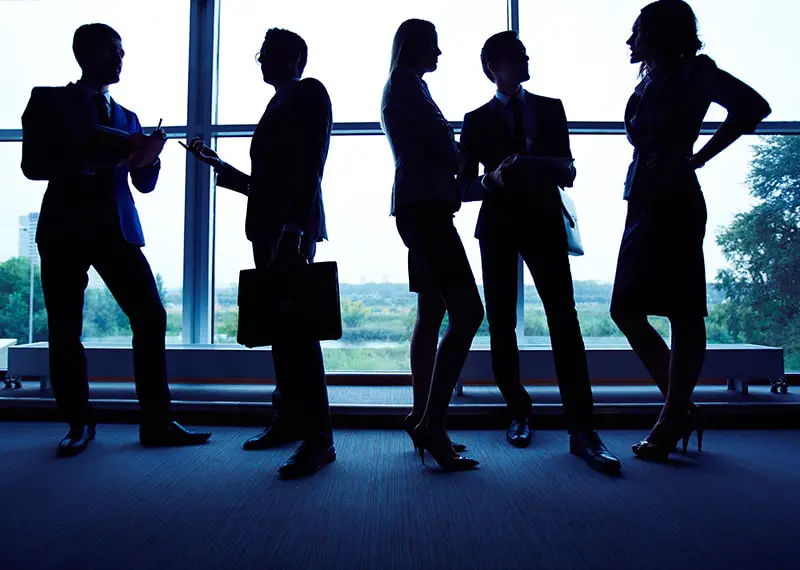 In an age where consumers are reachable via social media, you may wonder why live corporate events are necessary at all. Most CEOs and higher-ups still advocate occasional live functions because it provides a form of consumer engagement that no online method could ever replace. If you're still in doubt, we'll go over why corporate events should be a part of your campaign.
1. People-to-People Interaction
Virtual meetings are convenient and cheaper. In fact, a Verizon report found that in-person meetings and events are three times more time consuming and seven times more expensive. Even so, many corporations still strongly vouch for them, and for good reason. Various studies have found that face-to-face meetings increase neural synchronization in the brain, whereas virtual meetings do not. The same studies also show that live meetings yield more creative ideas compared to virtual get-togethers.
Another study also found that this form of neural synchronization is vital for developing leadership skills in the workplace.
That's not all. 77% of entrepreneurs say they prefer to live meetings because it gives them the ability to read body language and facial expressions. These are vital elements for experienced business people who shift their presentation or sales pitch according to the customers' bodily expressions.
2. Corporate Events Provide a New Experience
Why do people attend sports games or concerts that they can watch for free on television? They do this because they want the experience of being in attendance live and absorbing the energy of the audience and seeing their favorite athlete or performer in person. In essence, they're paying for the experience that can never be acquired through a TV or monitor screen.
The same goes for corporate events. Through a mixture of presentations, workshops, tradeshow booths, and interactive kiosks, you create a live and tangible experience. This provides new forms of engagement that helps solidify brand loyalty.
One study by Eventbrite showed that 72% of millennials would rather spend their money on experiences rather than on a physical product.
3. Launch a New Product
Sure, you can and should promote a product online. You can do so through videos, blogs, social media, email newsletters, etc. However, promoting a product live on launch day actually helps with its social media presence.
With a live product launch, members of the press may be present, helping you create a greater presence through those media outlets and their own social media channels. Guests will also be tweeting about the event and using your event hashtag.
Hosting a live event also means additional promotional material to help garner additional attention. You can, for example, distribute a press release announcing the event.
Here is something else to consider: hosting a corporate event likely requires funding from a sponsor. Sponsors will want your event to do well because it means more exposure for their own brand. Therefore, they will market your brand through their own social media circles. A sponsor is another ally to help spread your name.
4. Become an Industry Leader
How can you stand out from the competitors? Going through the troubles to host an event shows that you are a contender in your industry. It shows that you are a thought leader. More importantly, you are providing your guests with the previously discussed experiences that the competition may not be providing.
With the live events also come more networking opportunities and meeting people that you have previously only seen on a screen. This creates deeper relationships that may lead to long-term partnerships and brand loyalty.
With companies competing for limited consumer attention, live corporate events are one way to stand out from the pack. You provide an experience that is becoming a lost art due to the proliferation of the digital age.
Download this FREE Event Marketing Guide to understand the most effective, viable tactics and strategies to promote your event.
About the Author
Dan McCarthy has worked in the event management industry for five years and is currently an event manager for the UK-based company Venueseeker. His portfolio includes many successful event planning projects for companies across various niches. He is currently a regular contributor to his company's blog site. Follow him on Twitter at @DanCarthy2.