Click here to get this post in PDF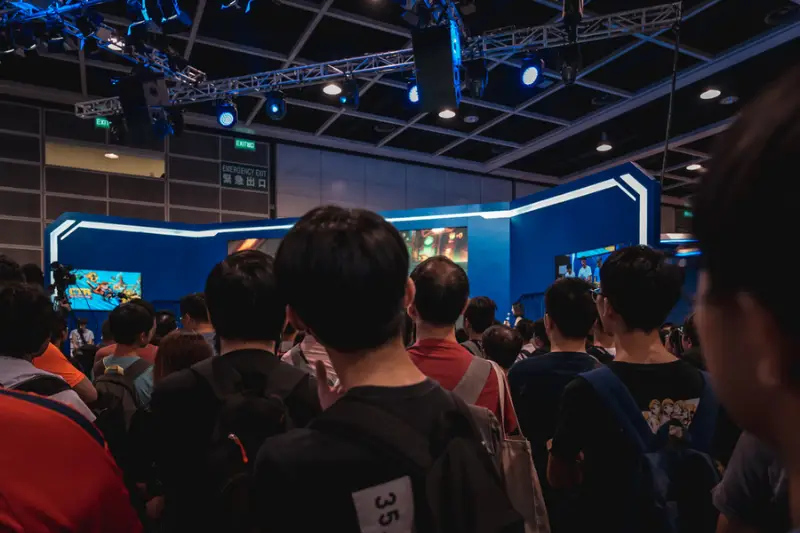 Pop-up events offer a fantastic opportunity to engage new customers, generate excitement for your brand, and boost sales. However, with the increasing popularity of such circumstances, it's essential to create a pop-up experience that truly stands out from the crowd. 
In this blog post, we'll provide valuable tips and strategies to help you plan and execute a show-stopping pop-up event in the UK.
Choosing the perfect location
The location of pop-up events plays a pivotal role in their success. To ensure maximum visibility and accessibility, select a place that is easily reachable for your target audience and experiences high foot traffic. Consider popular shopping areas, trendy neighbourhoods, or event spaces in city centres. By choosing the right location, you'll be on the path to attracting many visitors to your event.
Crafting a unique and engaging experience
To make your pop-up event truly memorable:
Focus on creating a one-of-a-kind experience for your visitors.
Consider what sets your brand apart and how you can incorporate that into the event.
Consider interactive elements, live demonstrations, or exclusive product launches to captivate your audience.
By offering something unique, you'll leave a lasting impression and entice attendees to return for more.
Effective event promotion
To ensure the success of your pop-up event, you need to promote it to your target audience effectively. Utilise various marketing channels, such as social media, email marketing, and influencer collaborations, to spread the word about your event. Create engaging content, share teasers, and leverage user-generated content to build anticipation. Additionally, consider partnering with local businesses or influencers to expand your reach and attract a wider audience.
Enhancing visual appeal
First impressions matter, and the visual appeal of your pop-up event can make a significant impact. Use eye-catching visuals to grab attention and create a positive image. Play with bold colours, striking fonts, and captivating graphics that align with your brand's identity. Remember, the visual experience should be both aesthetically pleasing and memorable, leaving a lasting impression on your attendees.
Setting the right atmosphere
The overall atmosphere of your pop-up event sets the tone and determines the experience your attendees will have. Consider the emotions you want to evoke and the ambience that aligns with your brand's values. Whether you aim for a fun and festive vibe, a relaxed and inviting atmosphere, or a thought-provoking and inspiring ambience, ensure that every aspect of your event, from decor to music, supports the desired atmosphere.
Catering to diverse interests
It's important to cater to your attendees' diverse interests and preferences. Analyse your target audience and provide something for everyone. This could include interactive activities, engaging games, a variety of food and drink options, or even exclusive giveaways. By offering a range of experiences, you'll ensure that every visitor finds something that resonates with them, increasing their satisfaction and the likelihood of positive word-of-mouth.
Unconventional marketing strategies
Don't limit your event promotion to traditional marketing channels. Get creative and explore unconventional strategies to generate buzz and excitement. Consider partnering with local businesses for cross-promotion, hosting contests or giveaways. Thinking outside the box creates a sense of exclusivity, resulting in increased interest and attendance.
With these expert tips and strategies, you can create a show-stopping pop-up event in the UK. You'll elevate your pop-up event by choosing a great location, crafting a unique experience, effectively promoting your event, enhancing visual appeal, setting the right atmosphere, catering to diverse interests, and employing unconventional marketing strategies.
Remember, the key is to create an experience that leaves a lasting impression on your attendees, encouraging them to visit and become advocates for your brand. By investing time and effort into planning and executing a remarkable pop-up event, you'll reap the rewards of increased brand visibility, customer engagement, and, ultimately, business growth.
You may also like: How to Expand Your Event's Audience: The Rapid Impact of Influencer Marketing
Image source: Depositphotos.com