Click here to get this post in PDF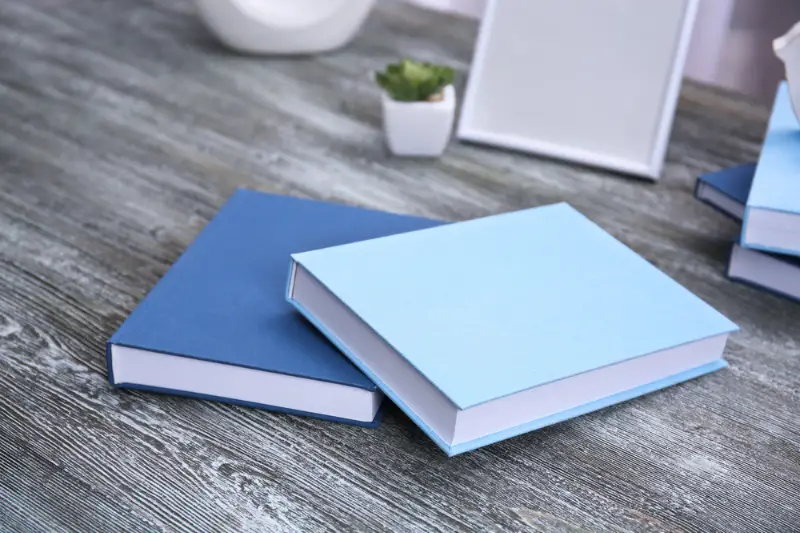 How writing a book can help you own your niche and build your business
'If there's a book that you want to read, but it hasn't been written yet, then you must write it.'
–    Toni Morrison
Publishing a book has never been easier. Writing a good book is as hard as it ever was. But if you're willing to put in the work, and if you have the right team around you, the rewards can be transformative: increased professional visibility and status, new clients, new opportunities such as speaking or training, and of course a useful passive revenue stream, not to mention the sheer thrill of holding a book with your name on it.
It has to be the right book, for the right reason. There may well be a novel in you, but unless you simply can't hold it in I'd recommend you keep it there. It'll be a nice project to look forward to in retirement. Right now there's work to do to build your business: there are people out there who need your expertise and don't yet know you exist, and your book is how they're going to discover you.
When I work with clients who want to publish, they often have a very clear idea of the book they plan to write. Sometimes they've started writing it, but they've run out of steam and lost direction. My preferred approach is to start right at the beginning: before we think about the book, let's look at the business.
Step 1: clarify your business strategy
This is pure old-school coaching of course: what's the vision for the business, what differentiates it from its competitors, where is the key market, what are the blockers and enablers, and what's the action plan to get from where we are now to where we want to be? Once you're clear about that, it's time to translate your vision for the business into your message to the market, remembering that your book will be the crowning piece but not the whole edifice.
Step 2: craft your message to the market
Once you're clear on your ideal customers, you can identify how best to reach them. Where do they hang out online and off? What are their needs? How can you get alongside them and make them aware of who you are and how you can help them? What's the brand essence that consistently establishes your unique identity? How will this be reinforced by all the elements of your presence – tagline, colours, logo, even the way staff answer the phone?
Alongside traditional marketing such as ads, I recommend building up a stream of content. The beauty of content marketing is that it doesn't interrupt customers, they come looking for it, or have it shared with them by peers, so they are in a receptive mood when they read it. And when they find it they see you as a source of information – or even, if you're really good, inspiration – which means that you're the person they're going to think of first when they need services like those you offer. Whether it's your own blog, guest articles for other blogs, a white paper on your website, a Facebook page or Twitter feed of tips, or a, well-written, informed content on subjects your potential customers care about builds a platform which creates a following which generates business. A blog, in particular, can also serve as a starting point for the more sustained work involved in writing the book: the most popular blogs, the search terms that lead people to you, the comments and questions from engaged users, are all valuable tools when you come to….
Step 3: plan your book
Now, and only now, do we come back to the idea of the book. All that strategic work and content planning culminate in the 'hook' for your book – the central premise that complements your brand essence. Now you can articulate what's distinctive about you and your business, your philosophy, techniques or experience, clear about not only the value you're giving to readers but also the purpose of the book for building your business.
With that central purpose clear, it's usually a relatively straightforward job to identify what needs to be included and mind map how to structure the chapters. From there all that's needed is simply to…
Step 4: write your book
And that's a whole new article. But let's just say the writing needs to come from a place of love and generosity: if you're not passionate about what you're writing, you can't expect your readers to be excited about reading it. Don't worry too much about the style – a good copy-editor or even (if you feel the need) a ghost-writer can help here – but focus on providing interesting, useful content and speaking in your authentic voice to build a relationship with your readers.
You don't need to wait until the book's published to find out what people think of it. Use your existing followers and customers to road-test the content as you write it, encourage them to make suggestions, share it, give their feedback. Not only will you write a better book by engaging the very people it's intended for in the process, but you'll also build a collaborative excitement about the book in advance, so that when it's published those who contributed (especially if they're in the acknowledgements!) will promote it far and wide. They'll also be your first customers (especially if you offer them a discount), and the most likely to post favourable reviews.
But, but, but…
Here are a few of the most common problems and worries I hear from business owners thinking about writing a book:
I don't want to give too much away
Unless your business is based on a very simple, easily copied premise, this is almost certainly not a problem. If you happen to be the boss of Coca Cola, then yes, probably don't put the recipe in a book. Otherwise, the more valuable the content you share with your readers, the more highly they will value your expertise and the more likely they will be to think of you when they need more information or specific services in your area.
One client of mine realised during coaching that she'd been holding back from creating content because she feared it would devalue the work she did for her existing customers: when we examined this, she saw that the value to her customers was in the specific way she applied her expertise to solve their problems. Sharing generic tips and tricks in no way devalued this, in fact, she found her existing customers not only welcomed the additional content, but they also valued her input more when they saw her as a respected authority in the field rather than simply a service provider.
I haven't got time
This is the issue with which I have most sympathy. You're already working every waking hour on the business – how on earth can you be expected to find time to write a masterpiece too? Well, maybe you can't, but there are a few ways around this (although none of them will take ALL the work off you – it is your book, after all). Ghostwriters and transcribers can help, as can sympathetic friends and relations or keen interns. Two of my clients have simply taken a sabbatical to write, putting aside two weeks in one case, two months in the other, to focus exclusively on getting the thing done. Others take the Trollope approach, setting aside a certain amount of time every morning to write in a workmanlike way, whether the mood takes them or not. Whatever works for you is fine, and you'll only find out by experimenting. Sharing content as you write (as outlined above) can be a great stimulus to complete the work, and a good coach will not only keep you on track but help you clarify and evolve your thinking along the way.
I can't write well
That's OK. This is why God invented ghost-writers and copy-editors.
Step 5: publish the book
It's possible to entirely self-publish your book if you have the time and energy. But you may not make a very good job of it. If this is intended to build your business and reflect well on your brand it needs to be professional and polished, which means you need professional input from (at the very least) a designer and a copy-editor. If you're planning to make the book available in print you will also need the skills of a typesetter – this is less important for ebooks, which are designed to reflow as necessary to fit the screen on which they're being read.
Find a publisher you trust and who gets your vision for the book: you are paying for their services, so you should have full control over the price, cover and text design, and approval of any promotional copy they create. Make sure they assign an ISBN (separate ISBNs for print and ebook versions) and that they will distribute your book via all the main channels: Kindle, Nook, Kobo and iTunes for ebooks, and Amazon at least for print, ideally also via a distributor such as Gardners to reach other online retailers and high street bookshops. Check their terms and conditions carefully too: you should retain the rights and the lion's share of revenues (the opposite to traditional publishing agreements). Find out up front how much they will charge for any print copies you buy yourself.
Promoting your self-published book will be largely down to you – but then it often is for traditionally published books too. I offer a range of PR services, but you should also use every channel at your disposal: your blog, email signature, newsletter, social media, speaking engagements, you name it. If you've worked through the steps above, your day-to-day business activities will be packed with opportunities to promote your book, and your book will create opportunities for more business activities. And that's when the magic happens.
You may also like: Book Review: Your Book is the Hook
About the Author
Alison Jones, MBA has pioneered digital publishing and publishing innovation over a 22-year career in traditional publishing, most recently at Palgrave Macmillan as Director of Innovation Strategy.
In April 2014 she left Macmillan to set up her own coaching, content marketing and publishing consultancy, helping small businesses and entrepreneurs create content and books strategically aligned with their business goals. As both a traditionally and self-published author herself, she champions author-centric publishing of reader-centric content.
Find out more here – www.alisonjones.com.