Click here to get this post in PDF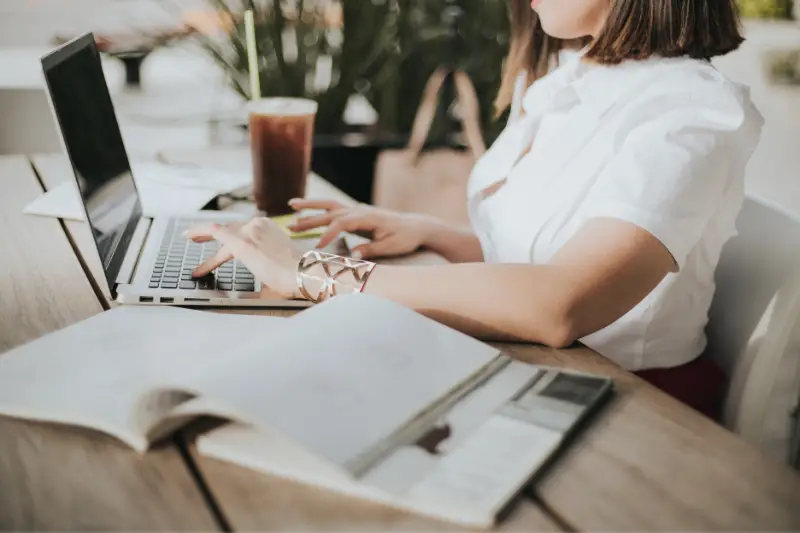 Many people dream of starting a business venture and have clear strategies to make it work. However, worries come in when thinking about the start-up and running costs. The good news is that you can make entrepreneurial dreams a reality without a vast budget. However, having the right strategies and a better way to deliver what you decide to do matters. This blog elaborates on nine promising businesses anyone can consider without breaking the bank.
Carpet Cleaning Services
Every home or business owner aims to uphold high hygiene and cleanliness levels. This adds comfort to the space and makes it conducive for everyone. Carpets accumulate more dirt and grease due to foot traffic; hence, more focus goes to them during the cleanups.
This means a massive gap for the carpet cleaning services you can capitalize on. You must understand the customer's needs well and polish the cleaning procedure. Invest in quality cleaning products that remove allergens, stains, and accumulated dirt. Find a carpet cleaning business guide online on how to start and keep it running successfully. Try being unique in the way you offer services. One perfect way is by customizing the services to suit everyone's needs.
Personal Fitness Training
Many people are becoming more health-conscious; hence, incorporating workouts and wellness practices into their routines. If you're a fitness enthusiast, it's time to transform your passion into an income-generating venture. You also don't need fancy equipment to begin; only the proper knowledge of the workout techniques.
Apart from the in-person sessions, offer diversity through virtual training. This helps you reach more people, which grows your clientele base. Acquire the necessary certifications and training materials to look professional and reliable. You can invest in gym equipment and other supplies when you grow and get more clients.
Dropshipping
For many years, selling products online without holding the inventory was impossible, but things have changed. With dropshipping, you are only required to partner with a business that handles the storage and shipping of goods. This e-commerce business model saves you the big task; you only need to market the products.
Additionally, you'll handle customer inquiries by giving details on the order's progress and any changes. First, you must establish an online store where buyers can place orders. An advantage of this model is that the upfront investment is lower. Consider platforms such as Shopify and WooCommerce, as the setup process will be effortless.
Digital Marketing Agency
The business landscape wants brands to be excellent at reaching the right audience, which boosts sales. This has led many companies to outsource marketing solutions to increase brand awareness and achieve more sales conversions.
Digital marketers have several options on where to start. You could think of content marketing, PPC advertising, or social media marketing. Regardless of the path you decide to follow, clients will keep coming, especially as you show prowess in your work. Keep increasing your team as the number of projects increases since the delivery will be timely and dependable. Consider utilizing modern marketing tools as well, as they help streamline the services.
Social Media Management
These days, businesses and influential personalities depend on their online presence to increase visibility. Social media platforms have become instrumental in this due to their broad reach. However, to make significant progress, there is a need for regular posting and responses to followers.
Since this requires time and commitment, it is almost impossible to be consistent with customer engagement. Opting for social media management services can help keep the account active and grow in terms of followers within no time. To start a social media management business, you need a thorough knowledge of digital marketing and how the platform works.
With time, keep investing in relevant software that will sharpen your delivery. For instance, find the scheduling tools that make the posting work accurately and effectively. The analytics software also helps get critical insights from social media's progress regarding likes, posts, and followership.
Online Coaching or Consulting
As a professional in a specific field, you can quickly start a part-time venture by offering consulting services. Some people even turn it into full-time work through coaching due to its flexibility. You're free to design the lessons as you wish and at the time that suits you.
It's good to begin with an official website where clients can engage you. Have a good profile with a detailed work history and qualifications. This helps solidify trust in what you offer. Remember to also do comprehensive marketing through social media and networks.
Content Creation On YouTube
Anyone may publish material on the YouTube website and earn money as they gain more subscribers. Start by creating an account and concentrating on the area you are passionate about or are well-versed in.
It needs patience, as the numbers will grow steadily as you maintain consistency with the uploading of videos. Let the quality of the videos be high, and keep adding more value to the work for great results. After buying a camera and microphone, consider getting basic video editing skills, as it helps prepare the uploads.
Freelance Writing
Freelancers only need an internet connection, a computer, and your writing skills. Companies are investing heavily in their online presence, as they value content. This has automatically increased the demand for article writers who will help communicate their brand to users.
As a writer, you must keep honing your skills and mastering the SEO best practices, such as backlinking and keyword placements. You will attract more clients, increasing your income as you build your portfolio and track record.
Alternatively, join freelance writing platforms such as Upwork and Fiverr. Such sites pool clients together; each writer gets more orders as they grow their capabilities. What's important is to understand the platform's specific requirements for its writers.
Graphic Design Services
Developing video games, virtual images, and websites is possible with graphic design. The demand is growing even more as the tech world grows and depends on graphics. If you're knowledgeable about graphic design, find software such as Adobe Creative Cloud, as it will come in handy when delivering the services.
Have a portfolio that you can use to showcase your abilities. You can explain more about the past projects and the kind of services you offer. Keep researching more about the trends in the industry, as it helps you remain competitive by adopting new ideas.
Endnote
It's possible to start a business even with minimal finances. What you need is to have the best business idea and look for the right skill set. Remember to gather information on how best to make the services amazing over time. Find valuable resources for guidance. As time passes, consider buying the necessary resources to boost your work.
You may also like: 5 Things you Should Consider Before Starting a Business
Image source: Pexels.com