Click here to get this post in PDF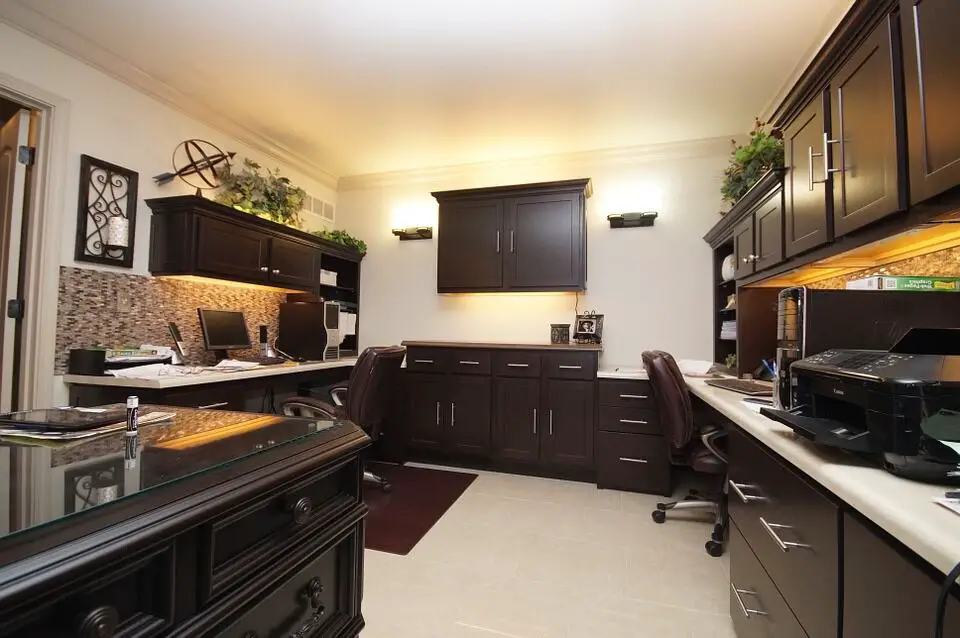 Image Source: Pixabay.com
Many people, including myself, like the idea of blending the old with the new. I like reading a newspaper and I also find reading the news on my tablet convenient, meaning there is absolutely no reason why the old cannot co-exist with the new. This equally applies to furniture in the workplace, there's absolutely nothing wrong with mixing modern with vintage providing it is tastefully done and perhaps with some input from a professional interior designer.
When I say there is nothing wrong with mixing the old with the new, I don't mean that a modern design computer table should be placed right next to antique chest drawers, as this would probably, in all honesty, look out of place. Providing modern furniture is of a classic design, in classic colors and well-made, there is a place for both in the same workspace.
Examples Of Workplaces Where Antique And Modern Furniture Co-Exist
This may not be everybody's idea of a workplace but as people actually work inside a law court, this can be used as an example. The Crown Courts are the perfect blend of older furniture with modern touches. A Crown Court is typically designed in a traditional manner, with dark wood furnishings, but you don't honestly think that the judges, clerks, and jury sit on hard wooden chairs? Of course not, they sit on ergonomically designed chairs that are built for comfort. Admittedly, you can't, as a rule, actually see these modern pieces of furniture but they are there and ultimately provide 21st-century comfort in a setting that looks like it hasn't changed for hundreds of years.
Lawyers Chambers
Continuing along the same lines as a Crown Court, the lawyer's chambers in courts such as the Old Bailey in London are also traditional in their overall design. However, look more closely and you will see tasteful items of modern furniture here and there. Due to the quality and classic design of modern furniture, they blend in well and do not look out of place. Handy hints from an interior designer have also probably contributed to this seemingly seamless blend of the old and new.
New Media And Technology Offices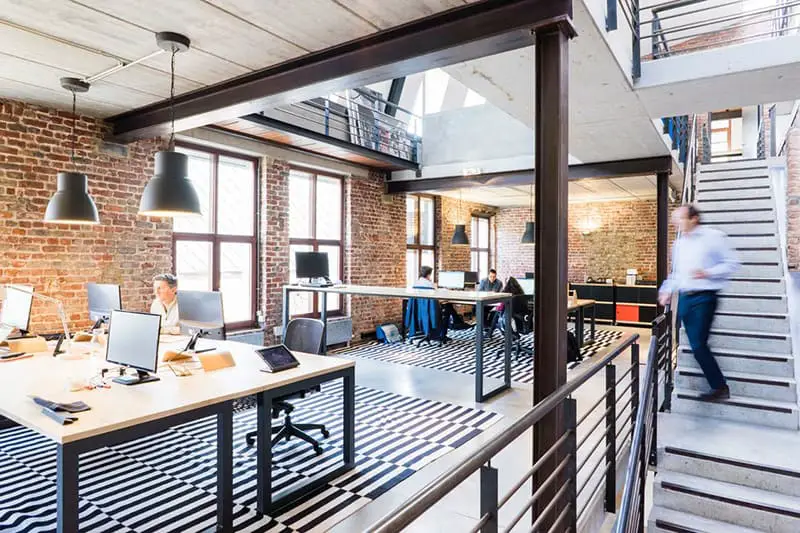 Image Source: Pexels.com
If there is one sector where antique and modern furniture can be together without an eyebrow being raised, it is surely the funky offices of internet marketing and tech firms. You can walk into any new tech office and not be surprised to see an antique Edwardian dresser sitting directly beside a state-of-the-art coffee machine. The meeting rooms can also provide an area where it is not uncommon to see a large antique table in the middle of the room surrounded by modern office style chairs with a vintage chest of drawers used for storing media equipment and remote controls. This said, the new tech firms are a law unto themselves when it comes to furnishing an office. Quite frankly, nothing surprises me! 
If you think a mix of antique and modern furniture would suit the character and ethos of your business, why not look online for some inspiration!
You may also like: How Office Furniture Can Support New Ways Of Working