Click here to get this post in PDF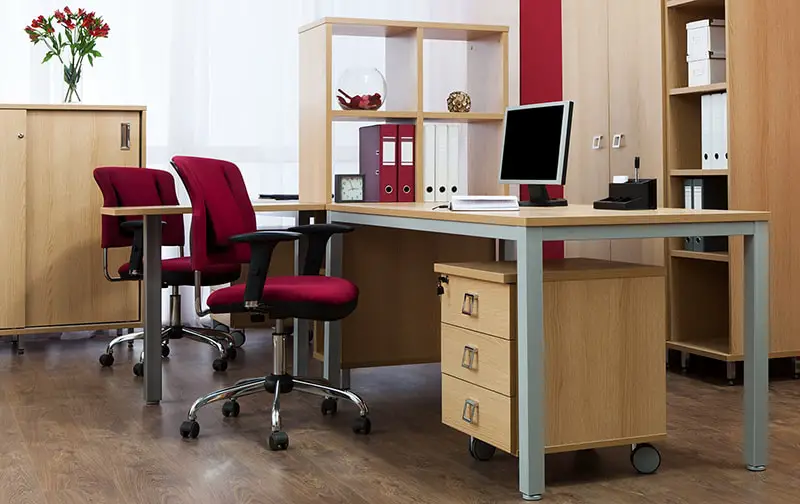 Choosing the right office furniture is different than choosing residential furniture. They should match the more formal décor of your office and yet look stylish and feel comfortable at the same time.
While you can invest in buying high-quality furniture for your office, it is better to hire them in certain scenarios. Click here to get access to some of the latest trends in office furniture like conference tables, desks, chairs, and cabinets that you can use on rent.
Here are some reasons why you should hire office furniture rather than buying them:
1. Not Sure About Your Office Location
If you've just commenced your business, you might not have finalized the office premises yet. You could be operating from a rented space, and you might upgrade to bigger and better premises shortly. It is good to wait till you have shifted to your final premises before investing a huge sum in the décor and the furniture. For the time being, you can simply hire the furniture till you have made up your mind.
2. You Are a Startup
If you are a small business, then you may often have a tight budget. Business operations take priority over furniture. When your business is all set and good to go, you will have ample scope to do up your office just the way you like. In the meantime, you can hire the essential pieces for your small office. They would be far more affordable as you would be paying monthly instead of paying a lump amount of money all at once.
3. Need Furniture on Short Notice
There might be certain occasions in the office when you need more furniture than usual. You might have a special conference planned at short notice with more delegates coming in, or you could just be having a last-minute office party where more people will be joining in than usual. There's no need to worry. Just hire all the extra furniture you might need and return them once your purpose is solved.
4. Do Not Have the Required Funds
A new client or delegate will try to determine what kind of business you are from your office décor, and office furniture is an integral part of the look. It has to be classy and cheap furniture never helps you create the right impression. Yet, they can be pretty expensive, and you might not have the funds to buy them at once. Click here to rent premium office furniture until you are ready for the purchase.
5. Frequent Office Makeovers
If you are adventurous and love to keep your office space dynamic, then going for a makeover once in a while is a great idea. The change of scene also reduces workplace monotony and increases productivity in all quarters. However, it is just not feasible to buy new furniture every time you have a makeover. Hire them instead and change the look as frequently as you look, within very affordable rates.
With office furniture on hire, you do not have to worry about long term maintenance, and you can pay for what you need. You can add or remove furniture based on your needs, and it will keep your office organized and free of clutter.
Also read: Office Furniture – Mixing Old and New
Image Source: Shutterstock.com