Click here to get this post in PDF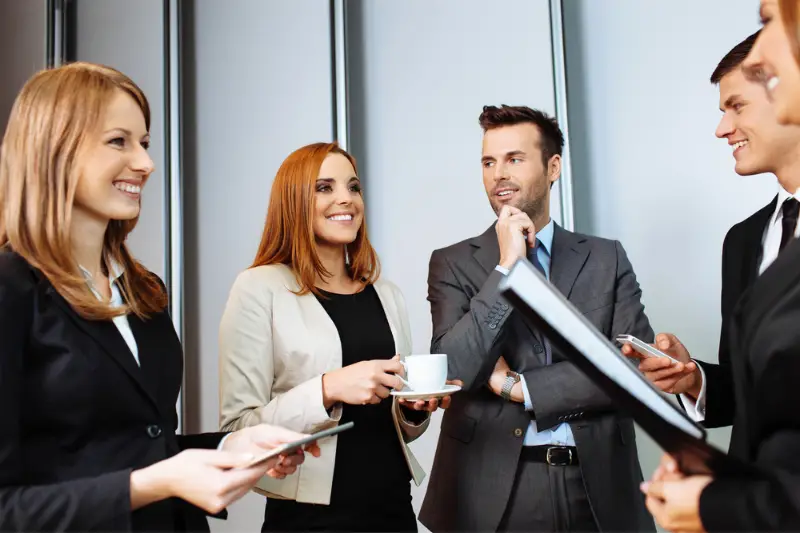 With many digital platforms available today, connecting with people we want to be associated with no longer requires extreme leg work as it was 50 or 70 years ago. However, getting connected with someone is just the tip of the iceberg; sustaining the relationship is where all the action happens.
Networking is the process of building and nurturing relationships with others for personal, social, or professional purposes. It involves connecting with people, establishing rapport, and exchanging information and resources. Effective networking can help you expand your social circle, access new opportunities, gain knowledge, and advance in your career. Here are some key aspects to consider if you want to be good at networking:
Building a Strong Foundation: Start by identifying your networking goals and the types of relationships you want to develop. Determine the industries, professions, or communities that align with your interests or career aspirations. This clarity will guide your networking efforts.
Be Authentic: Authenticity is crucial in networking. Be genuine, show interest in others, and strive to build meaningful connections. Focus on building rapport and trust by actively listening, being empathetic, and offering support when needed.
Attend Events and Join Communities: Actively participate in professional or social events, seminars, conferences, workshops, and industry-specific gatherings. These provide opportunities to meet new people and expand your network. Additionally, consider joining relevant communities or organizations both online and offline.
Elevator Pitch: Craft a concise and compelling elevator pitch that introduces yourself effectively. This brief self-introduction should highlight your skills, expertise, and what you bring to the table. Tailor your pitch to different situations and be prepared to articulate it confidently.
Maintain an Online Presence: In today's digital age, having an online presence is essential. Create a professional profile on platforms like LinkedIn and maintain an up-to-date profile. Engage with others by sharing insights, commenting on posts, and joining relevant groups.
Follow Up: After meeting someone new, make an effort to follow up and maintain the connection. Send personalized emails or messages to express your appreciation for the conversation and suggest ways to stay in touch. Remember to reciprocate and offer assistance or resources whenever possible.
Give Before You Ask: Networking is a two-way street. Before seeking favors or assistance, look for ways to provide value to others. Offer your skills, knowledge, or connections to help someone else achieve their goals. This approach fosters mutually beneficial relationships.
Networking is Long-Term: Networking is not just about immediate gains; it's about cultivating long-term relationships. Invest time and effort in maintaining connections over the years. Regularly reach out, meet for coffee or lunch, attend industry events together, and stay updated on each other's lives and careers.
Be Open and Curious: Approach networking with an open mind and a genuine curiosity about others. Be willing to learn from different perspectives and engage in meaningful conversations. Embrace diversity and seek connections with people from various backgrounds and industries.
Help Others Connect: Networking is not only about building connections for yourself but also about helping others connect with each other. Introduce people who may benefit from knowing each other and facilitate opportunities for collaboration. This generosity strengthens your network and establishes you as a valuable connector.
Remember that networking is an ongoing process, and it requires time, effort, and patience. It's about building relationships based on trust, mutual support, and shared interests. By being authentic, proactive, and generous, you can develop a strong network that opens doors to new opportunities and enriches your personal and professional life.
Check out the infographic below to learn more about networking and the different tips to ensure its success.
Also read: 6 Tips for Boosting Your Networking Skills