Click here to get this post in PDF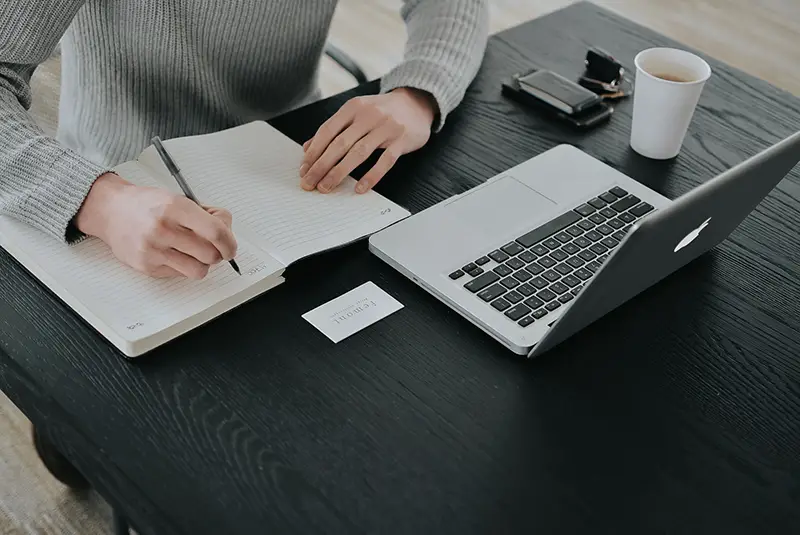 Meeting new people through virtual networking events may seem harder to do than in-person events, but there are a few ways you can make it easier. If you plan to attend your first or second virtual networking event, you might be looking for the best ways to prepare or improve your experience. 
What to Expect
If this will be your first time attending a virtual network event, there's a good chance it will be small in size, generally between 8 to 10 people in attendance. If it's larger than this number, it becomes much more difficult for the host to manage and to introduce everyone to each other. 
Prepare An Introduction
There's a chance that there will be an opportunity for everyone to introduce themselves. You'll want to come up with a brief introduction (around 2-3 sentences) that will help others remember you. Stating your name, the company you work for, and your reason for attending is an excellent starting point.
At the same time, prepare a few questions just in case there is a moment of silence in the conversation, or you have a moment to ask more questions.   
Review & Update Your Social Media Profiles
Your professional or business social media accounts are a go-to for many who want to know more about you or your company. Make sure these are up-to-date and professional. Clients might consider other candidates if they find unprofessional content or material. 
Learn More About Those Who Will Attend
If there is an attendee list available, take the time to learn more about specific individuals you are interested in meeting. This prep-work will help you learn more about their interests and their profession. It will also give you a better idea of how to introduce yourself. 
Test Your Mic, Video Software, and Internet Connection
Some individuals struggle with technology. If this is you, test out your device's mic, video software, and internet connection before the event. Doing so will help you practice and make sure everything is working correctly.
Wear the Appropriate Attire
What you wear should match your profession or the purpose of the event you'll be attending. It should also help you stand out. The host may tell you what that is and provide details on what you should wear. But if not, you'll want to research what you should wear beforehand.
Your attire will send a different message and affect how people approach and talk to you. For example, your peers are more likely to take you seriously if you wear formal attire. Whereas wearing casual or informal clothing could convey the opposite. Although this depends on your profession and the type of event, wearing non-business clothes could lead some to believe that you're not serious enough about your career or the event itself.
Even though the event will be virtual, resist the temptation to wear shorts or pajama pants even if people will only see the upper portion of your body. You never know when an emergency may come up, and you have to stand up to take care of it. Not only is this embarrassing if you forget to turn off your camera, but it could hurt your chances of connecting with potential clients.
Take Notes
There's a good chance someone will say something important that you'll want to remember. Write down these important details when you have a moment. These details might include information about a potential client and what you discussed. Notes like these will make it easier to follow up and help the other person remember you and your previous conversation. 
Use an Electronic Business Card
Paper business cards have been used as a means of exchanging information at almost any networking event. The problem is you can't hand out paper cards at a virtual event. Even though virtual events make it impossible to hand out a paper card, you can still make use of an electronic one. 
For example, a Linq digital business card functions just like a regular paper business card, except you don't need to give it away and print new ones once you've run out. Instead, you have one card that contains an NFC embedded chip or even a QR code that links to a professional webpage. This webpage can contain your social media and other accounts you want potential clients to see. You can even tell them more about yourself and your company.
To send potential clients to your webpage, they only need to scan your card using their phones. You can also send them a link by text, email, or the chat feature of a video call. They can even scan your QR code through a video call if you've included one on your card.
Exchange Contact Information
The point of attending a virtual event is to grow your company or to get a job. You may have other goals in mind, but practicing exchanging contact information is one of the best ways to establish relationships with potential clients. You can do this by sharing your digital business card when you first introduce yourself or at the end of the conversation. 
If someone asks you for your contact information, return the favor and request theirs. When you've successfully exchanged your contact information, make sure you follow up to continue the conversation for building your business or landing that job you've been after. Do this within 24 hours of meeting them or as soon as possible after this. 
Prepare and Practice 
Attending virtual events can be intimidating, but taking the time to prepare and practice beforehand will give you a boost of confidence and reduce stress. Recognize that you will make mistakes, but understand that the more practice you get, the more you'll learn how to network like a pro.
You may also like: 8 Features That Make Up Winning Virtual Events
Image source: Unsplash.com