Click here to get this post in PDF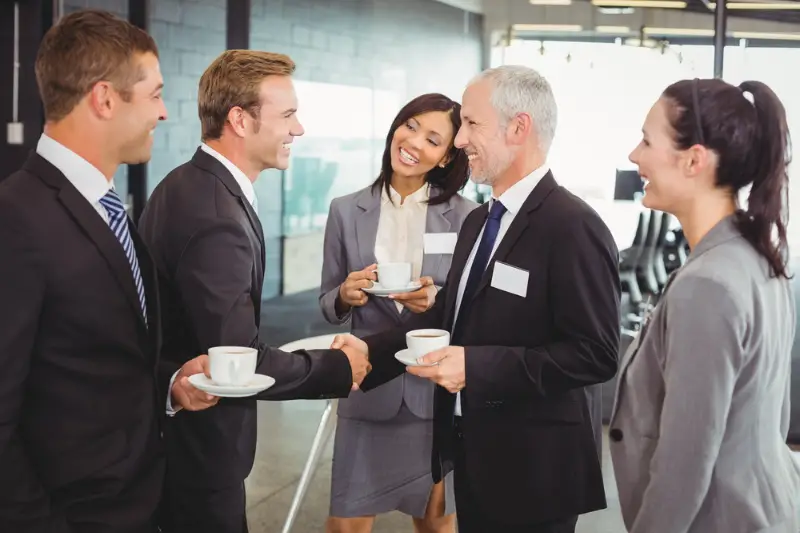 The ability to network is a vital skill which many of us lack in. Being able to network on behalf of your SME opens you up to new opportunities and opens new doors. Whether you are attending a business conference, a social gathering, or an online virtual networking event, effective communication can help you build meaningful relationships. This expands your knowledge base and leads to a bigger, better, more rewarding career. 
To make the most out of networking success, you need to understand the dos and don't of attending such events. This article seeks to clear up the confusion and leave you with a better broad knowledge of what networking entails. 
The Dos and Don'ts of Networking
If your business is still in the start-up stages, networking for leads is an essential step to success. Even if you are years into your business and you find things stagnating, this is bound to help. We will start with the dos of networking events and conclude with the don'ts. Pay attention! This could make or break your career. 
The Dos of Networking for Business
Try these tips to help make yourself a great networker. 
1 – Do Prepare Yourself
Before you rush off to attend any networking events you have to make sure that you are ready for them. Research who will be there and what might take place throughout the day. Have a clear outline of your goals for the session and know what you hope to achieve before you go in there. Preparing a short pitch which describes your business is a good way to get a head start. This will make it easier for others to understand and approach you, right off the bat. 
2 – Do Be an Active Listener
Nodding your head and smiling along while others are talking might seem like you are listening, but you are not really. An active listener asks for clarification on subject matter, discusses the ins and outs of the job, and remembers what others say. If you can master this craft then you can master networking for your business.
3 – Do Be Authentic
Authenticity is especially important in business. If you promise others the world and don't deliver, you will destroy your reputation as a business leader within your local community. People are far more likely to open up to you if you appear genuine.
4 – Do Call Back
Follow up with people after the event. Send them an email, visit their website, see if you can collaborate with complimentary businesses. This is why we go to the networking events in the first place. If we don't follow up, we might as well not have bothered to begin with.
5 – Do Provide Value
If others follow up with you, make it worth their while. Consider collaborations or joint discounts. Think about how you can help them and support their business. Even if all you do is follow each other on social media, that is one more person who supports your work. 
The Don'ts of Networking for Business
On the other hand, there are certain things that you should not do at a networking event. Here are some faux pas' to watch out for.
1 – Don't be Overly Promotional
Yes, you are at the event to share knowledge about your business, but no, that does not mean you must self-promote from start to finish. These are other local business people. They are not in competition with you unless you both own the same sort of business. Demonstrate your interest in others for a better result.
2 – Don't be Pushy
Being pushy and forcing yourself onto other businesspeople will just make them remember you for all the wrong reasons. Remember, at a networking event your personality directly represents your business. Come over as pushy or arrogant and you might do your reputation more harm than good.
3 – Avoid Negative or Controversial Topics
This should be obvious but some of us don't realise that we have radical views when compared to other people. You should try to have meaningful conversations which are business relevant, although talking about your own self is also fine. Again, we want people to remember us for the right reasons, and controversial topics might not hit the right spot.
4 – Don't Forget Your Follow-Through
If you have gone to the trouble of going to the event, putting your best foot forward, and talking to new people, forgetting to chase up new connections later will undo all your good work. Always check in with your new associates. 
Networking Can Make or Break Your Local Business
If your business finds its customer base among local people then networking is not optional for you. Stick at it and you will soon have a new array of friends. 
You may also like: A Small Business Owner's Guide to Setting up a Network
Image source: Depositphotos.com