Click here to get this post in PDF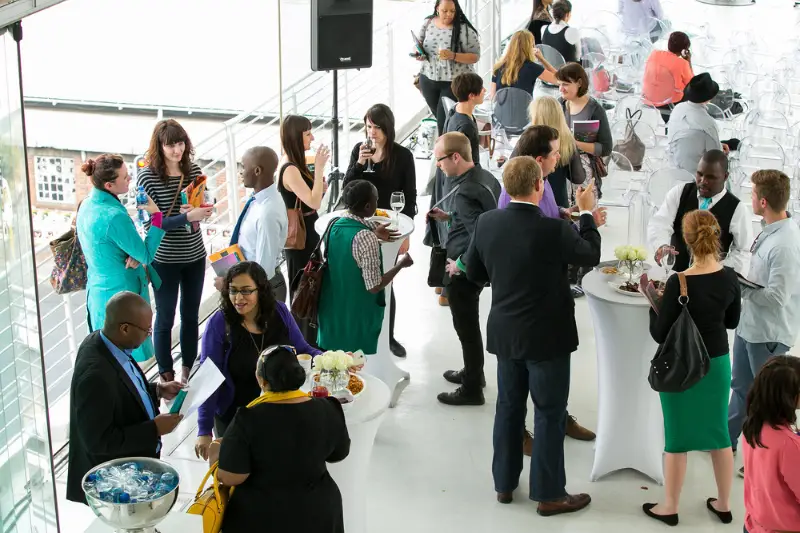 Small businesses often find that one of the key factors to their success lies in forging valuable connections with like-minded professionals. When done right, networking can provide entrepreneurs with a rich tapestry of resources, collaboration opportunities, and innovative ideas. In this article, we will explore the importance of effective networking and reveal techniques to help boost your small business growth.
The Importance of Networking
Networking is a critical aspect of business development, especially for small businesses that rely heavily on local connections and community support. Proper networking can lead to increased customer referrals, improved access to talent and funding, and a stronger professional support network. Establishing connections with seasoned professionals often results in valuable business advice, mentoring, and the opportunity to collaborate on projects or partnerships.
Building Your Foundation
Before diving into networking events, create a solid foundation by ensuring that your online presence effectively represents your business. Update your personal and company profiles on social media platforms like LinkedIn, highlighting your skills, experiences, and successes. Additionally, ensure your website is professional and up-to-date, as prospective contacts will likely visit it to learn more about your company.
Digital Networking
With the increasing importance of digital communication, it's important to adapt your networking strategies online. Take advantage of tools such as LinkedIn or Facebook Groups to make targeted connections and participate in virtual events or webinars. Engaging with your online contacts regularly can help you maintain a strong digital network, which could lead to unique opportunities beyond physical reach.
In addition to online networking, digital tools can also be used to facilitate communication and interactions with your network. For example, if you're planning a grand opening, using grand opening online invitations can help to create a professional and stylish first impression while simplifying the invitation process for both you and your potential attendees.
Developing and Maintaining Relationships
Networking is not just about establishing new connections – it's about cultivating these relationships over time. Maintain regular contact with your network through occasional check-ins, engaging with them on social media, and offering help when needed. By fostering these relationships, you ensure that your network grows into a valuable support system for your business.
Identifying the Right Opportunities
When looking for networking opportunities, consider industry-specific conferences, local business events, or online platforms such as LinkedIn, Facebook Groups, and local chambers of commerce. Regularly attending these events can help you make new contacts and keep existing relationships fresh. Here are some ways to find the right networking events for your business:
Subscribe to industry newsletters
Join business-oriented social media groups
Research local organizations, such as your city's economic development center
Ask fellow entrepreneurs for recommendations
Measuring the Impact
To evaluate the effectiveness of your networking efforts, track the growth of your network and monitor the connections that are generating real results for your business. This tracking will help you identify and focus on the most valuable sources of networking opportunities, allowing you to refine your strategy over time and maximize the benefits of your professional connections.
Embracing Diversity
Building a diverse and inclusive network is crucial to the overall success of your small business. Connecting with individuals from different backgrounds, cultures, and industries opens the door to fresh perspectives and ideas. Embracing diversity in your networking efforts not only enriches your support network but also enhances your understanding of the shifting business landscape.
Creating a Lasting Impression
An essential part of networking is making a notable impression that sets you apart from the competition. Keep the following tips in mind to leave a positive and lasting impression on potential contacts:
Have a clear and concise elevator pitch ready to introduce yourself and your business
Approach individuals with genuine interest and ask open-ended questions
Be an active listener, showing interest and engagement in conversations
Exchange business cards or contact information, and follow up promptly after the event
Networking Etiquette
It's important to remember that networking is a two-way street – showing respect and appreciation to your contacts will result in stronger relationships. Always be courteous when reaching out to others and make a genuine effort to support their endeavors. Practicing good networking etiquette will determine the quality of your interactions and solidify your reputation as a reliable and professional contact.
Mastering the art of networking is an essential aspect of small business success. By identifying quality opportunities, creating a lasting impression, and nurturing relationships, you can expand the reach of your business, gain insight from seasoned professionals, and better position yourself for long-term growth. As you continue to develop your networking skills and forge valuable connections, your small business's potential will only grow.
You may also like: 6 Tips for Boosting Your Networking Skills
Image source: Depositphotos.com