Click here to get this post in PDF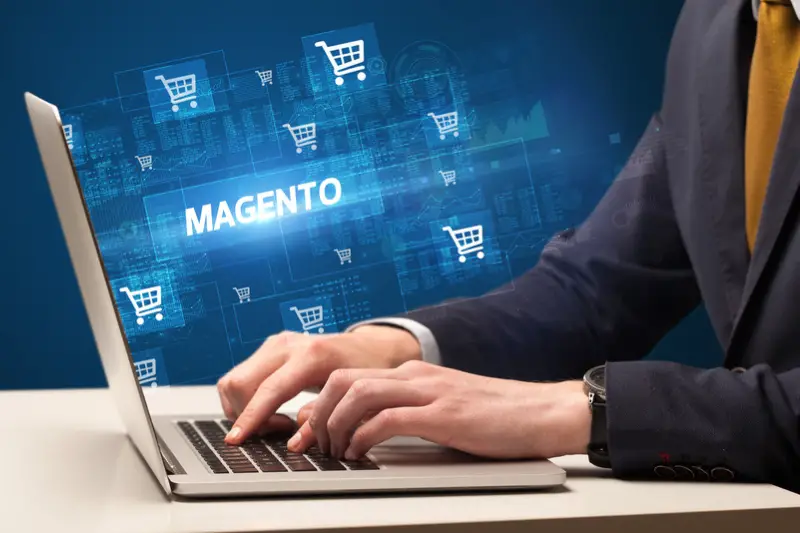 This article contains affiliate links. For more info, see disclosure.
The challenge of keeping ahead of competitors is never easy in the eCommerce industry. Being a Magento store owner, you need to keep evolving your marketing campaigns to get higher web visibility. If you want to achieve your web business goals, you need to emphasize more on your brand recognition. Once you get a brand boost, you will be able to maximize your sales with ease.
However, sometimes it becomes difficult to implement an effective marketing strategy due to the multiple factors affecting e-marketing trends and customer behavior. Although these factors are beside oneself, you can bring innovation to your marketing strategies according to the prevailing trends – this will help you to meet your ultimate goals with ease. It is highly important for eCommerce store owners to hire the best Magento agency in London to build a mobile-responsive eCommerce website that helps to generate high profits.
So, we bring you some of the best marketing tips that will maximize the sales of your Magento store and help you get the best possible results within a specific time frame.
1. Use Opt-in and Pop-up Offers
If you are serious about boosting your conversion rates and sales, then stimulate web visitors to become a regular customer of your web store. With the use of opt-in and pop-up offers, you can encourage them to sign-up for your email list or newsletter.
The ultimate goal of a popup is to offer a robust call-to-action to inform your visitors about upcoming sales or the arrival of any new product so that they can submit their email address for further information. You can display your popups just before visitors about to leave your web page. This can help you grow the email list of your Magento site, which in turn, improve your online sales.
Magento agency London suggest you make sure you cross-check each and every aspect of your opt-in offer. You can even run A/B split test to see which offer works best for grabbing more sign-ups.
2. Display genuine customer reviews
Building the trust of online customers is one of the crucial aspects when it comes to driving sales. You need to ensure that your visitors trust your brand when they visit your site. This is a place where customers reviews come into the picture. According to some stats, 90 % of web visitors make an online buying decision after reading the product/customer reviews. Instead of advertising or any other promotional activity, web visitors trust word-of-mouth and recommendations from other online customers.
Apart from displaying your customer reviews on your product or category pages, you can also publish your reviews on popular social networking sites such as Facebook. This will improve your online visibility with ease. Just make sure that all your reviews are authentic and perspective.
3. Personalization and customization
Give your web customers a personalized shopping experience to encourage them to buy something from your store. Instead of showing irrelevant or random offers and promotions, try to trick them by displaying ads that are relevant to their interest.
For that, you need to fetch their previous shopping details or personal information so that you will be able you give them the personalized experience. You can even use noncustomers browsing history, their preferences, and interest to send them tailored marketing messages. The trick is simple and will definitely help you generate leads.
4. Reduce the rate of abandoned carts
Most of eCommerce site owners are facing the problem of shopping cart abandonment. Many web visitors leave the shopping cart in the middle without even buying any item. This serious issue can completely deteriorate your conversions and negatively affect your online sales.
To combat this situation, make sure you offer your potential visitors a valid reason to buy the item they're looking for. Try to stimulate them by offering free shipping options or other personalized deals to their shopping process to the final step, for example, offering them opportunities to accumulate points rewarded with Magento 2 reward points extension.
Since visitors save their items on the shopping cart for future consideration, make sure you give them a clear and intuitive view whenever they return to your store. This will encourage them to take buying decisions instantly.
In fact, you can also send re-marketing emails/messages to your abandoned web visitors to give them another opportunity – this can boost your conversion rates effectively.
5. Hold out free shipping option
You can offer free shipping options to your potential web shoppers if you want to increase the sales of your Magento store. Web visitors prefer those online stores that offer free shipping. So, make sure you offer this option to your customers if you want to boost conversions. This will encourage customers to buy by covering all costs in the price of each product.
6. Promotion on social media platforms
Take your eCommerce marketing to the next level by promoting your products and services across social media channels. Use Facebook, Twitter, YouTube, Instagram, Google+, Pinterest, and other popular social networking sites to drive more customers towards your online store.
Share posts and product images with unique and engaging product descriptions to encourage people to visit your store and purchase. Most big brands use Facebook Live Videos and Instagram platforms to flaunt their new products and services to their targeted web audience for increased conversions and sales.
7. Get involved in an effective Email Marketing campaign
Grow your customer's reach by focusing on an effective email marketing campaign. Create and send beautiful and engaging newsletters related to new products, upcoming events, offers, and promotional deals to your email subscribers.
Ensure that every email you create is informative, engaging and relevant to your customers. Also, maintain the quality of your emails while giving notifications on important updates and product launches. This will reinforce your conversion rate, which in turn, maximize the sales of your Magento eCommerce store.
Conclusion
The challenge of executing compelling eCommerce marketing can be reduced if you follow the above-mentioned tips. These innovative tactics will help you easily increase your Magento store's overall sales and revenues.
You may also like: Before Choosing An Ecommerce Host, You Should Consider These 5 Key Factors
About the Author
Linda Wester is a web enthusiast with extensive experience building highly custom websites for businesses. She loves all things related to web development and shares her knowledge with others through her articles. If you are about to hire Magento developers or to gain her in-depth experience, connect with her on Twitter.