Click here to get this post in PDF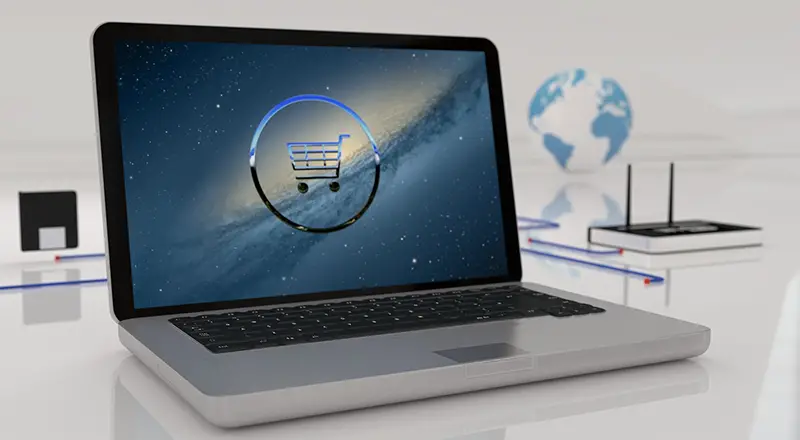 Thanks to the internet, aspiring entrepreneurs and business owners do not have to worry about setting up shop in a physical location. With consumer preferences changing to favour online shopping, it's now for you to take advantage of these changes. The number of online shops has increased dramatically over the last year. If you've got the business idea, merchandise and are ready to get your business going, here are a couple of e-commerce platforms to help you get started.
1. WooCommerce
WooCommerce is a well-known e-commerce platform that has gained impressive feedback from companies worldwide, mostly for its accessible and easy-to-use interface. It is built on the WordPress Content Management System, and it runs most of the internet. Another impressive feature of the platform is that it has built-in blogging tools and can take unlimited orders and products. Therefore, there's no limit on how much you can sell. Additionally, because it is highly used by many, it is easy to get assistance online when using the platform to build your store. You can use WooCommerce to connect with your WordPress website if you have any available. It also has a wide range of extensions to ensure the smooth running of your website due to it being open-source software. 
WooCommerce is free to use, although you must pay for payment gateways and hosting. The only disadvantage with WooCommerce is that it does require some technical knowledge and extensive research while setting up. It also does not have a payment gateway, so you would have to get one from a third party.
2. Weebly 
Weebly is not as popular as WooCommerce is, but it is an excellent e-commerce platform for starting an online store. It doesn't require a lot of technical know-how and is comparatively less expensive than other platforms. Weebly has a lot of professional themes you can use when building your virtual store. It also uses a more efficient and reliable payment system, Square, for its transactions. However, this platform cannot sell across a wide selection of channels like Facebook and Etsy. It also has limited design options. But Weebly makes up for these shortcomings by getting useful features such as blogging and password-protected pages. Weebly is a great platform to use if you have a small selection of unique goods you want to sell online.
3. Shopify 
Shopify has some of the best sales features in the e-commerce platform industry with a collection of high-performing tools with useful plugins. If you're looking to go big with your online store, then Shopify is the right platform for you. It offers you a free trial to test out and help you get started. It has a wide range of themes for selection along with copious amounts of plugins. It also has unlimited options based on your plans with integrated payment options. Shopify is a great platform that caters to all business plans. The downside is that you might run into some challenges with Search Engine Optimization on the platform. Thankfully, Shopify SEO issues are easily solvable. 
4. Wix
Wix is best known for giving you value for money, especially when you are new in designing your virtual store. This e-commerce platform also gives you full creative control and has loads of features and templates to help you. Wix also provides you with a wide range of payment options, as well as a safe payment and checkout system. There is also a free ad-supported version if you are not opposed to ads popping up on your screen. But if you want to start selling your products, you will need to get on at least the Business Basic plan. Wix is great for beginners, and you can start free to get a feel of what your shop will look like. However, there are a few cons, such as having limited features and not exporting your data.
5. Magento
Magento is more advanced and popular among already established and thriving online retailers. Several major companies use this platform to connect with their customers online, and one of its unique qualities is that it supports big sales channels like Amazon. It is an open-source platform; therefore, you have some flexibility when customising your store and have a huge community online that offers solutions to challenges that you might face. On the other hand, its open-source nature means that you might need some professional knowledge to create a stunning and attractive store. Magento is free to download, but you will pay for premium tools, payment gateways, and hosting.
6. Squarespace
If you are looking for more creative control to design a visually-appealing online business, then Squarespace is the best choice. There are tonnes of modern templates to select, and you can change your designs at any time. It is quite similar to Wix; however, it has more advanced tools and features. One of its best features is its seamless integration with social media channels like Facebook and Instagram. There are no available free plans, but Squarespace remains one of the most relatively affordable options out there. Unfortunately, it has limited payment options and only supports Apple Pay, PayPal or Stripe.
7. GoDaddy
GoDaddy is an excellent platform for small businesses and beginners looking to have an affordable online shop and do not have the time to learn how to navigate complicated e-commerce platforms. The good thing about GoDaddy is that it uses artificial intelligence design to help quickly design a shop specific to your industry or area of specialisation. However, although this sounds like helping, limiting your creative freedom, it also doesn't have a wide range of features to choose from, especially in terms of blogging. Nonetheless, it remains extremely useful to those with limited knowledge of building online shops. Plus, you can test this platform with its one-month free trial.
So, there you have it! A list of popular and excellent-performing e-commerce platforms to help you get started with your online business. There are several other options for you to select based on your preferences. Good luck with your new business!
You may also like: Get eCommerce Done Right With A Shopify Development Partner
Image source: Pixabay.com