Click here to get this post in PDF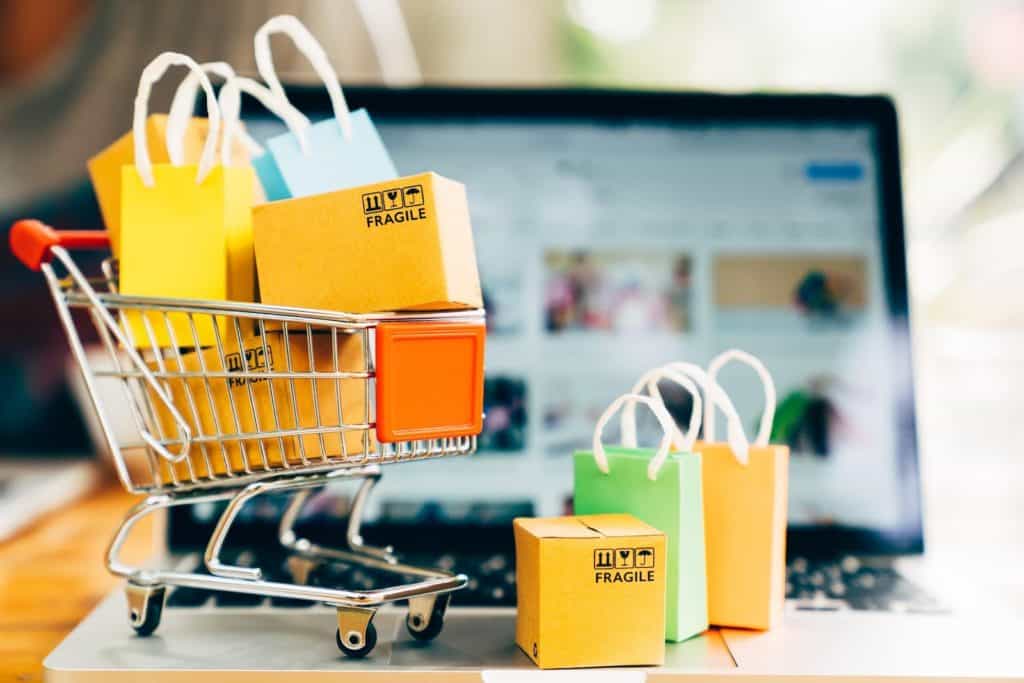 When choosing an e-commerce hosting plan, it is easy to fall into the trap of going with the web hosting provider that is the most affordable and offers key features. This decision, however, needs to be approached carefully. In order to get the most out of your e-commerce hosting plan, you need to conduct careful research to ensure that all your requirements can be met by your web host. 
In this article, we'll discuss the factors to consider when choosing an e-commerce hosting plan, why it is important and how to go about searching for one. 
What Is The Importance Of Choosing The Right Host? 
In order for your website to be hosted on the cloud, the files that make up its contents need to be stored somewhere. To get this done, you as a website owner would have to pay rent to a hosting company However, the reliability of hosting companies vary. Choosing the wrong host would leave you with issues like sites downtime or a slow loading website to deal with. 
Top 5 Things To Consider When Selecting A Host For Your Website 
1. Tech Support 
Tech support is one of the most important features to look out for in a web host. If your website goes down for any reason, will you be able to get the necessary help from your hosting provider? The quality of customer support is a great way to separate a good web host from a bad one. 
The web host you go with should have a dedicated tech support set-up, so you can reach a real-life person on the phone or through some other customer support channel to get solutions for any issues that might occur. 
Before making a final decision, it is good practice to test out the customer support of your provider. Try contacting them via their customer support channels-chats, email, toll-free phone and so on, so you can ascertain if they are staffed 24/7 in-house or if customer support is outsourced. 
After completing your research, you will quickly discover that not all web hosting providers are created equal, especially regarding technical support and price. Some put great stock in the quality of the support and others do not consider it a priority. The latter should be avoided, 
2. Support For CMS And E-commerce Software 
A beautiful looking site is great but one that functions well with a memorable domain name is even better. Content management systems like Magneto and WordPress can make the task of setting up your e-commerce store easy. Content management systems like Magento and WordPress can make the task of setting up your e-commerce store easy, you can use help of professionals like Magento developers for this. Believe it or not, not every web hosting plan is compatible with these CMS and e-commerce software. So, if you would like to use a specific e-commerce software like Zencart or a particular content management system like WordPress, you would need to ensure that it is compatible with the web hosting plan you choose from the get-go. 
3. Security Capabilities 
The customer should come first, even though they may not always be right. Weak security relays that a web host isn't concerned about customer safety. It is always best to go with a web hosting provider that offers strong security features. Your web hosting plan should come with secure sockets layer (SSL) encryption automatically and offer HTTP which is the more secure version of HTTP. 
The combination of HTTP and SSL better protect the data shared on your website by customers. This data could include credit card information, billing address and so on. 
The security features offered by a web host is of special importance for web pages where users input sensitive information. To ensure that your payment processing pages, contact pages and so on are fully encrypted – go with a web host which provides excellent security. But do not forget to also protect the rest of your site as you would not want any weak link in the chain. 
4. Service Uptime 
Website uptime refers to the amount of time a website is operational. This means that your e-commerce store would need a high uptime from the web host selected in order to perform optimally and remain online for 99.9% of the time — seven days a week and 365 days of the year. 
For an e-commerce store owner, uptime is essential because downtime can negatively impact profitability, credibility and reputation. In addition, it will drastically affect the user experience. If your online store business model involves investors, you can quickly lose the confidence of your investors with frequent site downtime. 
So, to keep your website operational all year long, you should go with a web host that offers 24/7 monitoring of server operation and has online on-site technicians available to fix any problem that could occur at any time of the day and also conduct routine upgrades. 
5. PCI Compliance 
When dealing with a large amount of personal data such as credit card numbers, a security breach would be disastrous. This is why the web host you choose for your e-commerce store should offer PCI compliance. Do you think a security breach could happen to your website? Think again! In 2018, a lot of companies experienced security breaches: 
In fact, up to 90% of logins to an e-commerce website may be risky. Studies show that about 20% of web users who learn about a security breach stop shopping from a particular retailer and approximately 30% stop buying from the company in the interim. 
In order to protect information, a retailer would have to abide by PCI DSS standards. The right web host will ensure PCP compliance so you do not have to worry about it.
You may also like: 3 website decisions that can make or break your business