Click here to get this post in PDF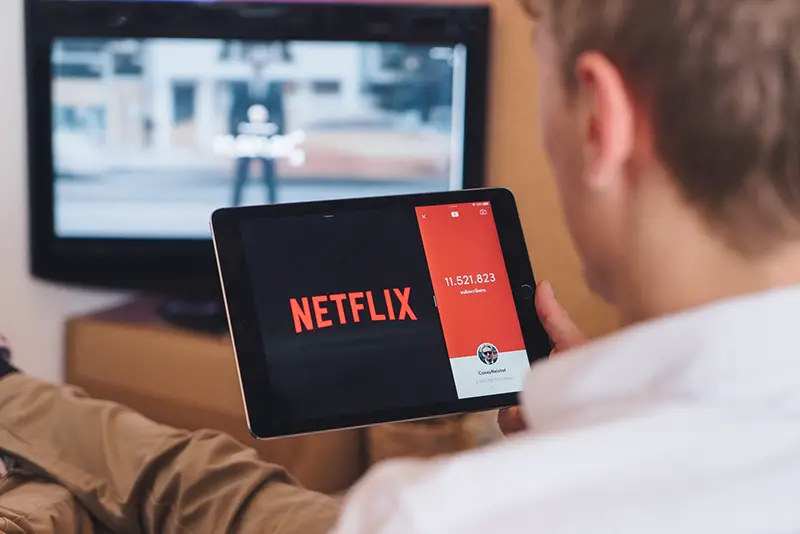 Apps have revolutionised the entertainment industry with YouTube and Netflix being the prime examples. Gravitee's live interactive widget unveils the popularity of these apps since YouTube and Netflix have surpassed more than 118,456,000 and 181,620,000 worldwide downloads respectively. 
With those apps accessible across the world and being able to cater for meeting people's different entertainment tastes, it's no surprise to see why the global downloads are so high, but what could have contributed to these levels? 
Netflix's evolution and growth in 2021
Netflix has become one of our favourite streaming services worldwide due to its excellent content choice across all genres, including documentaries, TV Series & Movies! 
It currently boasts around 800 shows, including everything from Breaking Bad right through to Stranger Things with every genre you can think of. This platform has been a place for budding talent and creatives who want their work showcased.
Netflix has changed how we view entertainment at home, offering us unlimited access. One of the reasons contributing towards Netflix's worldwide downloads surge was the popularity of the hit show Squid Game – It is Netflix's most-watched series up-to-date and within the first 28 days of its release, it was watched by more than 142 million households!
The series consisted of 9 episodes revolving around a nerve-racking contest featuring 456 players (these contestants were all ones who were in deep financial trouble) who were all battling it out to the last person remaining following a series of challenges to win the ultimate cash prize of ₩45.6 billion (approximately US$38 million or €33 million at the time the show was released)
The effect of the pandemic on YouTube and user patterns
Because of the pandemic, YouTube also became the go-to place to watch an abundance of videos to keep ourselves occupied, ranging from study tutorials to other videos like makeup tutorials, everyone was glued to the site. 
In fact, it became a global phenomenon where people loved watching other people play games or live stream themselves playing video games from their consoles – one of the most popular being Minecraft! This allowed them to interact with others while they played and see how good (or bad) someone else's gaming skills were compared to theirs.
It's also very easy to do, so all you need is an internet connection and camera – no film degree necessary thanks to YouTube! People can now share their lives through vlogging (video blogging) by uploading short clips of them doing everyday things like cooking or going about their day-to-day tasks; this gives us more insight into how other people live across the globe.
YouTube and Netflix together became the standard of the entertainment industry in 2021. As a result, the number of creators, audience, and app downloads all grew exponentially. This exponential rise owes most of its peak to the pandemic and how people rely more than ever on home entertainment.
YouTube has almost 5 billion videos watched on that platform every day while Netflix has had more than 8 million downloads on the app store in 2021. 
Conclusion
It shows how well-placed in our lives both platforms have become and how app downloads around the world won't be slowing anytime soon. With more people on both sides of the screen investing their time and resources, app downloads around the world will only increase.
You may also like: How Has the Internet Changed the Entertainment Industry?
Image source: Unsplash.com