Click here to get this post in PDF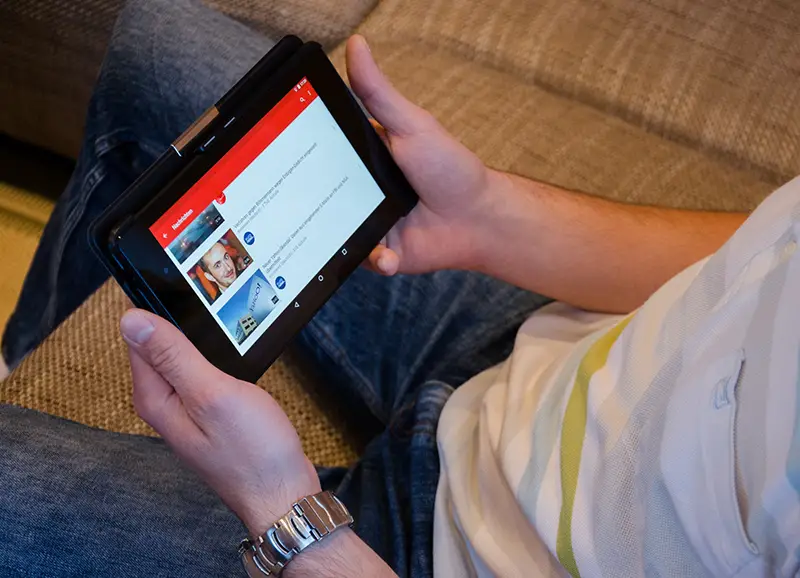 Image source: Pexels.com/Pixabay.com
YouTube is a powerful and dynamic platform that allows videographers, filmmakers, documentary makers, and other content creators to find an audience. It's a platform that will enable you to showcase your work, tell stories, inspire millions and make an impact.
Are you looking for storytelling inspirations to start and grow your YouTube channel? It's essential to find a niche or multiple niches that your channel will revolve around. YouTubers should tap into their core interests, passions, hobbies, and academic interests.
YouTube, like all other digital platforms, demands consistency to maintain audience engagement and popularity. It's wise to choose a subject you're passionate about to maintain consistency and continue innovating your creativity. We've put together a fun round-up of inspirations to inspire your storytelling endeavors on YouTube.
Here, take a look:
Paranormal Investigations
Are you fascinated by the spirit world and everything that lies between the realm of life and death? If haunted houses and ghost-hunting sessions fascinate you, how about exploring paranormal investigations? There's a growing demand for paranormal documentaries and ghost-hunting sessions led by professional paranormal experts.
These experts bring in an assortment of sophisticated cameras, thermal detectors, EMF meters, recorders, and much more. Paranormal investigators enjoy great popularity for publishing footage that boggles the minds of all those who've never experienced paranormal activity. While there are many disbelievers, people generally enjoy exploring supernatural content for education and entertainment purposes.
However, if you're planning to dive into the world of paranormal entities, it's wise to invest in high-tech gear. The paranormal geeks at spiritshack.co.uk have an impressive variety of full-spectrum cameras, specialized recorders, and temperature-reading devices. We strongly recommend you get a full-spectrum camera that supports direct live streaming on YouTube.
Fashion & Beauty
If you adore dressing up and experimenting with different makeup looks, a fashion and beauty YouTube blog is a grand idea. Such a blog will help you pursue your passion and carve out a career as a fashion curator and beauty influencer. Your blog can serve as a guide for people seeking inspiration to elevate their style and explore makeup ideas.
You can show your followers different makeup looks and do product tutorials and reviews to inspire buying decisions. A video blog revolving around fashion and beauty can open up lucrative opportunities for affiliate marketing. You can promote products for fashion retailers and beauty brands to grow your income. There's an abundance of ideas and inspirations to explore should you wish to add diversity and creativity.
For instance, you can host panel discussions with fashion designers, beauty influencers, and stylists to address common challenges. Your YouTube channel can cover fashion weeks, beauty launches, and exciting events to build a strong industry presence.
Arts & Crafts
People love DIY crafts to beautify their surroundings without the need for an enormous amount of money. Whether you're a trained artist or just someone who loves crafts, a YouTube channel will help you share your art. Artists and craftspeople are increasingly turning to YouTube to find an audience that appreciates their work.
You can share fabric painting or acrylic painting techniques with your followers or help children get creative with paints. There's something so amazingly empowering about transferring your skills and craft to eager learners. The respect and love that will come your way with an arts and crafts blog will empower you beyond belief. It will reaffirm your faith in your art and talent, propelling you towards tremendous success and creative endeavors.
Stories of Struggles & Success
Many content creators and filmmakers take inspiration from reality and real-life events that inspired and transformed them. Instead of creating fiction, they wish to depict reality in its most agonizing, heartbreaking, and unfiltered form. YouTube is a powerful medium to share content that inspires you.
Do you want to create a YouTube channel that shares stories of human struggles and success? It's a remarkable idea that will touch so many lives and uplift so many souls. You will empower the narrators and the listeners by giving people a platform to share their life's struggles and successes.
You can connect with single mothers, entrepreneurs, recovering drug addicts, victims of abuse, refugees, and more. Such a channel will create a circle of life that will spread motivation, inspiration, and power in all directions. Your video blog can serve as a beacon of hope and encouragement for your audience.
Wanderlust & Adventure
Is there anything more exciting and creative than a travel blog that documents all your adventures and escapades? A travel blog is a fabulous idea because travelers turn to YouTube to conduct virtual research into their itineraries. You can help travelers by introducing them to lesser-known destinations and budget-friendly adventurers.
There's a wealth of ideas and content inspirations to explore with a travel blog. You can divide your content into various niches, focusing on cuisine, cultural heritage, local traditions, architecture, and more. It's essential to tap into your passions and hobbies as a traveler. Do you enjoy zip-lining and cliff jumping, or do you prefer street-trotting and adventuring on local cuisines and delicacies?
Naturally, your YouTube channel will represent your interests and adventures as a traveler. It's important to give advice and share your opinions as opposed to publishing footages depicting destinations. The goal is to cement yourself as a reliable source of information for travel and adventuring pursuits.
Such a blog opens up a wealth of lucrative opportunities for paid promotions and affiliate marketing. You can curate promotional content for tour operators, travel consultants, hotels and resorts, and even lesser-known countries.
Fitness & Health
People are growing increasingly conscious of their physical and mental wellbeing. This awareness is propelled by multiple factors, including the ongoing pandemic, rising chronic illnesses, and innovative fitness products.
Busy professionals and homemakers turn to YouTube to carve out a consistent fitness regime they can enjoy at home. If you're a fitness enthusiast or an experienced trainer, you can help hundreds and thousands of people stay fit and healthy.
You can make videos on simple workout sessions, diet, and nutrition, and even host panel discussions addressing common fitness issues. Be sure to take inspiration from popular workout channels before embarking on this endeavor.
Conclusion
Before choosing a niche and starting your journey as a YouTuber, ask yourself, am I passionate about this pursuit? YouTube demands consistency and creativity. The virtual sphere is flooded with content creators, filmmakers, and passionate artists. If you don't share this passion, it's easy to get drowned in the noise of trends and views. It's essential to find a subject that inspires you to get passionately creative.
You may also like: Content Management: Could YouTube Be The Next Step To Optimize Your Content?