Click here to get this post in PDF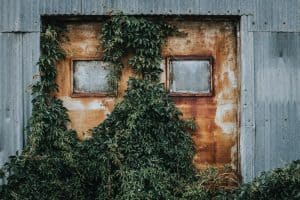 Logistics makeup for a huge part of business in the modern world. When someone orders something online, it doesn't simply get posted to their door and has to go through a huge process in between the two main events. With old-school tools, this can be a very complicated endeavour. Employees have to be trained, systems will be paper-based, and you will probably be wasting a lot of time. Of course, though, if you're reading this post, you probably already know this and are more interested in getting your place up to standard.
Inventory: The first stage of bringing a warehouse into the digital world involves using a computerised inventory system. This will always be worth it for companies of any size, making it impossible for items to go missing, along with making it much easier to keep track of what is in stock. Modern tools can operate using barcodes, making it very easy to set up a system which enables your employees to simply scan items coming in and going out. Of course, though, you will need to find a company to set it up for you.
Moving Goods: In the past, most of the goods moving around a warehouse would be carried with sack trucks, in trolleys, or on forklifts, creating a lot of hazards which can result in serious injuries. Conveyors can solve this issue for you, enabling your picking team to stay in one place, only having to move items from their allotted bays to a belt which can carry it where it needs to go. While a system like this will be costly, it can be worth it to save people from the pain a machine can cause.
Assignments: With your inventory system using barcodes, it makes sense for your employees to have digital scanners which they can carry around with them. Tools like this can be used as both inventory management devices, along with giving you the power to assign work to your teams while they are still on the warehouse floor. This can save loads of time, all while ensuring that no one is standing around doing nothing while others are rushed off their feet, as often happens in places which use paper for this.
Packing: Finally, as the last area to consider, it's time to think about the job of packing goods. When people have to do this sort of work by hand, it can often take a long time to get your orders out of the door, especially if your team is inexperienced. Modern tools can wrap, box, and label your goods, all without having to leave someone in charge of the process. Of course, though, this is an optional extra, as it probably isn't essential for most places.
Hopefully, this post will inspire you to start working harder to bring your warehouse into the modern age. A lot of companies ignore this sort of approach, leaving their employees with a harder job in the process. Of course, though, your teams aren't the only ones who lose out, as old-school methods often cost more in the long run, too.
You may also like: How to Become a Successful Wholesale Supplier