Click here to get this post in PDF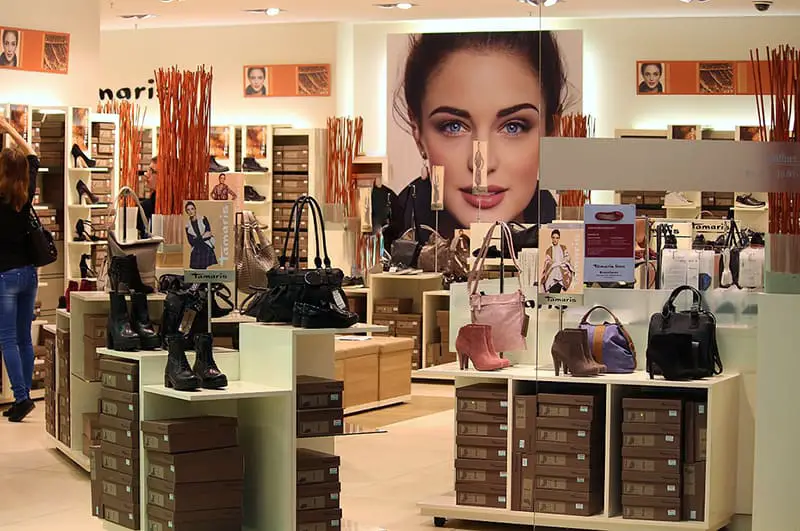 As a retailer, there's no way around it — stock taking is a must for your business. However, it's probably not on your list of favorite things to do, or a process you had dreams of undertaking when you decided to get into the retail business.
So how can you accurately do your needed stock taking in the most effortless way possible? Fortunately, we have some answers for you in this post.
Read on to learn eight steps you can take that will help take the pain out of your physical inventory counts and free you up to get back to what you enjoy doing.
Let's dive in.
1. Utilize the Cycle Counting Method
When you think about stock taking, you imagine long hours of physical counts and maybe even closing your store for a few days. This doesn't have to be the case.
Rather than taking on your entire lot of inventory at the same time, consider doing it in smaller cycles. Avoid interrupting store hours by continuously checking small segments of inventory. This can be done on a daily or weekly basis and will help you avoid doing the overwhelming full inventory counts.
In addition, it will help you stay on top of inventory shortages or needs as they arise, which can boost sales by avoiding the dreaded "sorry, we're out of that" conversation with eager customers.
2. Don't Be Afraid of Technology
Doing a physical inventory is a manual enough process as it is. When you take it on with a pen and paper, it becomes even more manual and tedious.
Instead, utilize a POS or inventory management software to streamline the process. Most software of this kind will offer an inventory counting feature that streamlines the process.
Another technology to consider is a scanner app. These can be found for free on Google Play or the Apple App Store. They really make inventory counting a breeze.
With a scanner app, you can do partial or full stock taking counts using your mobile device, iPad, or iPad Touch. All you need to do is scan product barcodes with the device's camera and the app will record and save all product information.
The app will then sync counts to a vendor account when complete which allows you to update your stock levels when you're done counting. This is painless store audit software.
3. Pick the Right People to Do the Count
One option is to hire a third-party inventory to do the count for you. However, this might not be the best option for you.
When choosing in-house employees, utilize more seasoned workers who are familiar with the store and layout. However, you also want someone with fresh eyes to help as well. They may notice details that more seasoned employees could overlook.
4. Plan Ahead. Way Ahead.
The last thing you want to do is rush into your stock checking. Think long and hard about when, and what times, you plan on scheduling counts. Then plan way ahead.
Consider factors such as when you have the least amount of foot traffic and when full inventory counts will be most beneficial. If you're not employing the cycle count method, you'll want to do full counts at least once a year.
It's best to plan your next count immediately after your most recent.
5. Map Out the Store
Take a little time to draw out a map of the stock room and store that will illustrate where product-types are located. By doing this you'll give a quick view of the store which makes it simpler to assign employees individual sections.
The map will also double as a checklist as product counting is happening. Simply mark off each section as you go so you can keep track of progress.
6. Consider Merchandise That is in Limbo
When you're planning your inventory count, you'll need to take into account items that are "in limbo." This includes items in transit like outstanding supplier orders and products that were returned.
In the best-case scenario, you should process and deal with these items before you start stock taking. This will help avoid later confusion.
The same goes for products that are faulty. If you come across items that are damaged before the count begins, deal with them right away.
7. Give Your Staff an Orientation
It's always best to ensure that your entire stock taking team is completely familiar with all of the steps you've taken above. If you've created a map (which you definitely should!), run through it with them and make sure they know where each stock taker is going to be assigned.
If you've re-labeled boxes and sections or changed the position or location of some items, tell them. Or even better, show them. Walk with them through the stock room and sales floor so you can help get them familiarized with everything and any/all potential changes you've made.
This will make the counting and reconciling process much easier for all.
8. Once the Counting is Finished
Once all the stock taking has been completed, immediately take necessary steps to check and improve accuracy.
Here's how:
· Double check and audit accounts immediately
· Pull up full inventory reports
· Pinpoint any and all high-risk zones
· Compare several completed inventory reports to ensure accuracy
You'll also want to compare reports from the past with your current ones to see how inventory practices are (or aren't) working. Discrepancies should be decreasing as time goes on. But the only way to find out for sure is to compare past and present data side-by-side.
Stock Taking is a Critical Part of Your Business
Painless, smooth stock taking isn't going to happen on its own. The details need to be planned out well in advance and the materials, products and tools you'll use should be ready beforehand.
If you're planning a stock taking in the near future, make sure you complete all the tasks we've covered above. It'll help make your life much easier when the day comes.
You may also like: Joining The Age of The Smart Warehouse