Click here to get this post in PDF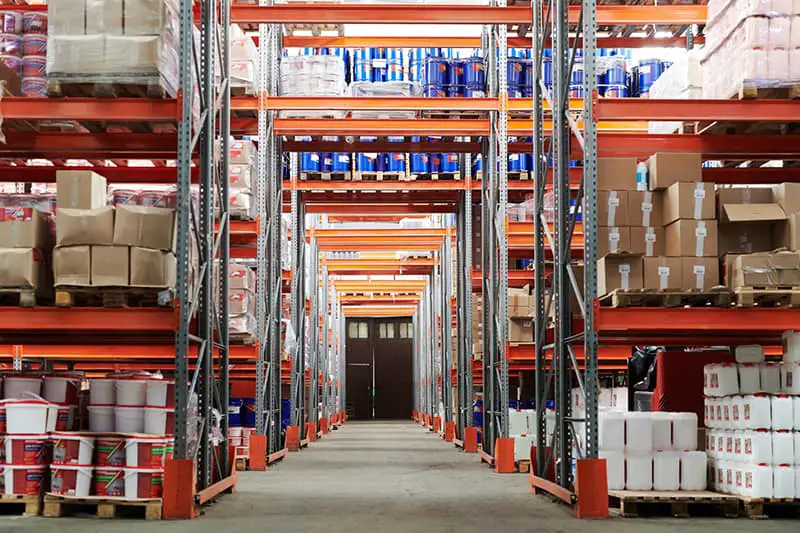 Scouting for new inventory management software that helps you take stock of your inventory levels at a given point in time? Whether you are in need of software to track your rental inventory or your warehouse inventory continue reading. Here I have answered eight questions to help you zero down the right inventory software for your business.
Companies that focus on storing and distribution of products have special inventory requirements. These companies cannot rely on manual systems or complex technology systems.
This is when companies need to use inventory management software. By continually tracking inventory levels, sales, and deliveries, the software ensures elevated customer experience, accelerated sales, and less capital investment for inventory. That said, all inventory management software is not the same. Some offer advanced capabilities, while some offer more basic services. 
Here I have answered eight questions that businesses need to ask themselves before opting for inventory software.
#1. Does your inventory software take into account product details as soon as they arrive at your warehouses?
Yes, your inventory software has to record items as soon as they are shipped to your warehouse. Or else, there will be a lot of unrecorded stock lying around in your warehouse, which would mess with your profitability calculations and also when you are re-ordering stuff. And this feature is especially crucial if you are receiving deliveries from many vendors.
#2. Is the inventory software equipped to place purchase orders? 
If your inventory software aids you to place purchase orders, then nothing like it. This feature will ensure that you have a written record of all the order details, including the date ordered and the amount. More importantly, this feature will ensure that you won't have disagreements with the suppliers. Plus, disputes can be sorted out immediately as you will have a written record of all orders.  
Further, having a record of purchases in your software also helps in future re-ordering as you have to repeat the earlier order or maybe update the info and re-send it. But, more than that, it would help you review previous purchases and sift the profitable ones from those that don't. Having a centralized system also ensures that people from your company could access it. This ensures that accidental re-ordering of products doesn't happen, and also you could inform customers when the product would be back in stock.
#3. Can the inventory software set minimum re-order levels? 
Your inventory management software should be set up in a way that you are always in the know about the minimum quantity of stock. This would help you avoid stock-outs and keep your customer satisfaction level high, which would lead to word-of-mouth recommendations and returning business. And if your inventory software works in sync with your CRM software and fills up your purchase automatically, it's all the better as you can easily extract all the required information in seconds. Try Orderhive, inventory management software that would perfectly dovetail with your existing CRM software.     
#4. Can your inventory software adjust losses and donations? 
If any of your items are lost or given away, your software needs to keep track of that. It would be best if you weren't under the wrong impression about the inventory you hold and the amount of money they'll bring when you may not have the stock in question. The data about losses, write-offs, and donations will make your workflow seamless and give you an account of the actual inventory you have and the money coming in from that.  
 #5. Does it offer Mobile Support?
Whether you are at home or out of town, you may be called in anytime to deal with a situation. This is where inventory management software that offers mobile support can be a saving grace. The software also ensures that your warehouse is stocked up though you may be traveling for an extended duration.
#6. Does your inventory software seamlessly connect with other business software that you are using in your business?     
Yes, this is important. If you are using other business software in your organization, you need to ensure that your inventory software works in sync with them to avoid disruptions.
#7. Does your inventory software offer Stock notifications alerts?
The inventory software should provide alerts and notifications when there's over or understocking beyond a defined limit. This would help you to place orders for understocked items and offer promotional discounts on overstocked items.
#8. Does your inventory software generate reports?
The report should help you peruse the sales history of popular products and give you an account of those stocks that can still reach their expected sales mark. This will help you design discount offers that push the sales of such items.
---
The Complete Online Guide to Optimising Your Manufacturing Operation
---
Rounding up
By investing in the right inventory management tool, companies can quickly figure out their best-selling items from those with lukewarm responses, which would help take better decisions for the future. This would allow them to avoid stocks out and overstock of the inventories in the future.
About the Author
I am Jennifer Warren- a blogger and content manager at GoodFirms – a review and rating agency that offers a level playing to businesses of all sizes.
Image Source: Pexels.com