Click here to get this post in PDF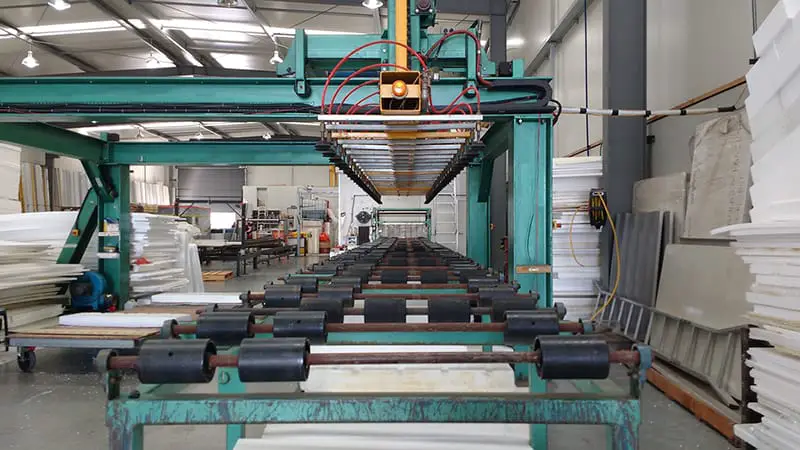 In today's world of manufacturing, there is little room for error. Optimizing manufacturing operations is vital to keeping product moving and revenue in the black. It might seem like standard practice for every manufacturing operation to run smoothly and at its peak, but this is not the case.
Whether you are manufacturing friction clutches for the oil and gas industry or aluminum cans for the food and beverage industry or something totally different, there are several steps that can be taken to optimize manufacturing. When you get your manufacturing operations under control, your business will benefit by reducing labor and inventory costs as your equipment is optimized and your deliveries are made on time.
Look at data to make wise predictions
Creating a workplace that functions flawlessly is challenging. So, it is important to understand how to avoid the problems that get in the way of optimization. The first step is, to begin with, an understanding of how your industry's market is moving so you can forecast potential sales. You will have to look at past data to determine a realistic forecast.
Get an inventory control system
It is also helpful to have an understanding of your inventory control and how the people and equipment in your facility work together. Optimized manufacturers have a tightly controlled inventory system with a pipeline that functions smoothly. And, the people who run the inventory systems and the other equipment are used to capacity without going over. This keeps the inventory stocked at the perfect level for the forecasted sales. If everything is used to fit the forecasted sales numbers, then they can be adjusted if the numbers demand it.
Inventory control, equipment usage, and employee management numbers should be standardized. The best manufacturers have a production manual that is easy to follow so if new employees are hired, they can step right in and maintain efficiency. While creating a manual, you might find redundancies that you can remove to make the process even more efficient. You might even look for an expert in lean manufacturing to help you streamline the process of building your manual. Lean manufacturers know how to reduce costs and inefficiencies to increase profit margins.
Look for production stages that need quality control
The most efficient manufacturers look at all possible areas that could create failures or slow down production. When you understand what can slow you down, you understand how to avoid those problems. You can set up controls to avoid those failures. All types of manufacturers set up controls at the weakest points of their manufacturing processes. The key is not to look for them only at the end of the manufacturing process, but to look for them throughout the process.
While setting up controls, you have to understand exactly what you want to be achieved at each step of the manufacturing process. Those standards need to be achieved at all checkpoints. This might involve investment to set up, but it will save money in the long run as quality control at all various stages means that defective products will not show up at the end of the line. They should be caught much earlier, so they can be remedied prior to reaching the end of the line.
Production plan needs to be foolproof
As you build your manufacturing plan, you should look at all of the stages, even before the first piece of the product enters the line. All of the stages are dependent upon each other, so the production plan should include what happens from ordering materials to shipping the final product. The people who take care of materials should be well aware of lead time, the cost to ship, and advanced procedures. The production of your product should never be slowed because materials are in transit.
Along with materials being available when manufacturing is happening, optimization also occurs when equipment is on site. If something special is needed, it should be ordered prior to the time that manufacturing starts. Employees should be trained to use it prior to the day it needs to be used. Neither the lack of materials or the lack of equipment should prevent the line from moving.
Employees need to be well-trained
When materials and equipment are ready to go, the people who are expected to use them should be well trained and ready to go. They should have the necessary skills and required training to be safe and efficient on the line. They should not be placed willy-nilly just to fill a hole in the line. With a well-crafted production manual, employees should be able to learn how to run their part of the line.
Provide a schedule for employees
The optimized plan should include a schedule for daily processes. There should be someone available to receive orders and assign them to the proper department. There are different factors that determine the next stage of the pipeline so that the line can be scheduled appropriately to fill the order and prepare for the next ones. Using software that connects customer relations and inventory management can add to the efficiency of the pipeline. If everything works together smoothly, then there shouldn't be any hiccups in the process of taking orders, manufacturing the product, and shipping it to the customer.
Develop an effective communication system
All of these steps and stages are meaningless if the plan cannot be effectively communicated to employees at all stages of production. If the manual is not effective, employees will not understand what they are supposed to do. You will need to figure out how to best communicate with your employees; it could be through email, face-to-face training meetings, clearly visualized boards, or a detailed schedule of events. All updates need to be communicated to the appropriate departments, too.
Understand that change is not easy
When you are ready to take the plunge to optimize your manufacturing operation, it can be frightening. Change, especially something as immense as an entire way of doing business, can be overwhelming even for the best companies. You will have to expect the unexpected and understand that some employees will not handle change with a positive attitude. There will be a learning curve and an implementation dip that might not look good to the bottom line. But, if everything is done purposefully and thoughtfully, your manufacturing processes will become more effective and efficient and will pay off in the long run – which might not be too far into the future.
You may also like: Bottom Line Is Everything: 8 Ways to Increase Productivity in Your Manufacturing Business