Click here to get this post in PDF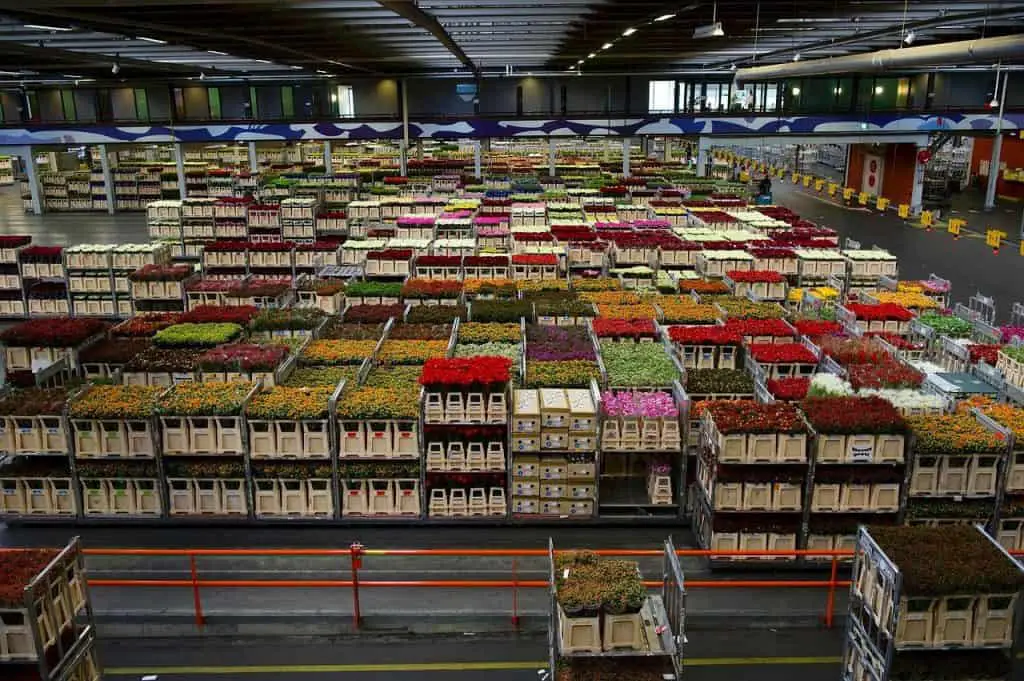 According to the U.S. Department of Labor, a wholesale supplier or distributor is someone who functions as the middleman between manufacturers and the market. In other words, wholesale suppliers buy various types of goods from manufacturers at low prices and then sell those goods to retailers, merchants, and contractors at a marked-up price. Retailers, merchants, and contractors then turn around and sell these goods to consumers at prices that are marked up even further to cover overhead and distribution costs.
This can be a fun, and often lucrative, business to start, especially for talented salespeople that want to break away and try their hand at running a complex enterprise. However, profitability depends on choosing the right products and having a really good eye for value. Also, you would have to be able to manage a business with many moving parts simultaneously.
Countless wholesale businesses start up every year, but only a few of them will make it as successful suppliers. What is it that makes a wholesale supplier successful? Let's go over what needs to happen in order for you to become successful in this field.
Required Skills
Wholesale supply can be a profitable field to operate in, but you do have to have robust sales experience and a knack for logistics and management for starters. Wholesale distribution generally involves buying low and selling at a substantial margin. For that, you'll need solid negotiating skills when you're dealing with vendors and manufacturers and on the sales end, when you're distributing to retailers. To help your pitch, it'll help if you truly believe in your products and are fully familiar with their specifications and defining qualities.
It also helps to have excellent people skills. Good business relationships with your sources and your customers are vital to opening up sustainable product flows; you want to be constantly moving product in and out of the warehouse. Your product shipments need to be dependable and regular too. This prevents deal-breaking delays and disorganized facilities.
Keep in mind that you will have to deal with incredibly complex logistical operations. You will most likely have product shipments coming in from multiple suppliers, and then going out to multiple customers, and you will have to keep an eye on this constant back and forth nature. The faster you are moving products, the better off your business is, so you should be able to manage the physical movement of products in your warehouse. Of course, you can always hire help with this as your business grows.
Choosing Your Product
Here is where your skills as a salesperson come in. It helps to have a really good eye for market trends. What types of products are going to move very quickly through your warehouse? It is also a good idea to choose products from an industry that you are comfortable with, and have knowledge of. The finer your understanding of the product and consumer tastes, the easier time you will have moving the product and negotiating with sources and customers.
Take stock of your industry experience and decide where your skills are best placed. Will you work in a specific industry and stick to a specialized niche, or will you work with a general assortment of discount goods? Will you work with one particular type of product, or will you attempt to carry many types of products? It is a good idea to thoroughly research your industry or industries. Consolidation in a given industry may put you up against stiff competition and could require specialization and niche hunting on your part.
Tools of the Trade
Wholesale suppliers tend to operate out of warehouses where they receive inventory and ship the products to their buyers. In order to be successful as a wholesale supplier, it is crucial that you get a handle on the logistics of your operation. This means choosing a facility that is suitable for the scope of your business.
Look for cheap warehousing space away from expensive downtown areas. Building leases that are near your potential sellers and buyers are even better. If your shipping costs are too high and customer wait times are too long, your business could suffer.
If you want to lower your overhead costs even further, you could also consider acting as a drop-ship wholesaler, otherwise known as an online distributor. These types of distributors manage all of their operations online and coordinate the movement of product from the manufacturer to retailer from their computers. You won't have to deal with real estate costs and facility upkeep but this also results in less control of your product along with lower product volumes.
Refining Your Operation
After all of the basic components are put into place, the rest of the measures you can take to ensure your success have to do with trial and error and experience. You can analyze and perfect your pricing strategy, improve logistical operations, expand or scale down your warehouse space, strengthen your marketing efforts, pursue new relationships with manufacturers, and engage in all sorts of other tactics to streamline and improve your business.
Thanks to information technology, many industries have progressed leaps and bounds with data-driven analysis. There is no shortage of information available in the market, and you can do analytic research of your own to continuously fine-tune the efficiency and effectiveness of your wholesale distribution business. Supplier management solutions will help you to refine your operations and take control of your data.
Get Started
This introductory article covers all of the most important considerations you should take when you embark on your wholesale supply business. If you want to become a successful wholesale supplier then SeeBiz is one of the best platforms.  The rest is up to your own talent and persistence, as well as market forces. There are several steps you can take to ensure a more successful startup, but every business owner has to learn their own lessons as they progress in their field. Best of luck with your endeavor!
Check out this similar article on setting up a warehouse.
About the Author
Carl Turner is a freelance business writer who loves to share his knowledge of the entrepreneurial world. Carl has started several of his own businesses in the retail industry and enjoys writing about his experiences.