Click here to get this post in PDF
Even though starting a warehouse business may seem difficult, it can be done if you really want it. In case you decide to do this, you'll have to learn a lot about the most important services in the industry. The history has proven that entrepreneurs who don't do this usually fail and have to shut down their businesses. On the other hand, if you get educated on the topic, chances are your warehouse business will turn out to be a real hit. So without further ado, let's take a look at the things you're supposed to do when entering into the warehousing business.
Check out the Competition
One of the most important things you should do when entering any type of business is take a close look at your competition. Unless you know exactly who you are up against, remaining competitive on the market is going to be quite difficult. First of all, there are things you can learn from your competition. Think about why they've become successful and can you do the same. You should also try to differentiate from your competition in order to attract more clients. Contacting the businesses outside your region is always a good idea, since they'll be ready to give you some good advice.
Find the Location
The next thing you're supposed to do is find the right location for your warehouse business. In order to save money, you should first think about what type of things you'll store. That way you'll be able to come up with the right size for your warehouse. Once you know how big your building is supposed to be, you can start searching for a location for your business. It's always a good idea to start building your client base with some small businesses who won't require too much space. Once you start working with clients who require more space in your warehouse, you can start expanding your building.
Hire Enough Employees
Of course, running a warehouse business by yourself would be impossible. That's why you have to make sure you hire enough employees to help you run the warehouse. There are a couple of things you should take in consideration when hiring an employee. You should first make sure that hiring that person will help you save time and money. In addition, you should always hire an employee if that's going to help you earn more money. Bear in mind that there are many responsibilities you'll have to your employees as well.
Get all the Equipment
Another important thing you'll have to do before you open for business is get all the necessary equipment. First of all, you'll have to think about racking options. No warehouse business can be ran if there's no sufficient racking options in the building. Besides this, you're also going to need a forklift. There will surely be some heavy lifting you and your employees won't be able to do without one of these. Getting a couple of ladders and electric scissor lifts for hire is also always a good idea. Make sure you get a work platform as well, since these will help your employees get to the optimal working height.
Build Your Client Base
Once you find the perfect location and get all the equipment, the only thing left to do is build your client base. One of the best ways to do this is to associate with some other businesses in your town and have them point their customers to your business. Advertising on radio and TV is also always a great idea. Another thing no business can survive without is a website. You'll have to make a website for your business and share all of your contact information there. Posting a couple of pictures of your warehouse and staff members is also not a bad idea.
Even though starting a warehouse business will require a lot of work it'll definitely be worth it. Make sure you follow all of these steps and you'll surely start off on the right foot.
Check out this similar article on warehouse wholesale.
Get your Step by step tutorial to building your own website.
About the Author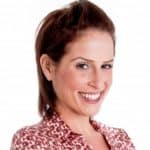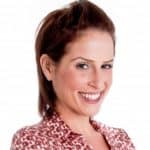 Diana Smith is a full time mom of two beautiful girls interested in topics related to business and technology. In her free time she enjoys exploring new low cost advertising opportunities.