Click here to get this post in PDF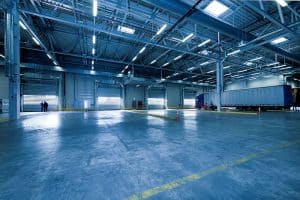 When running your own warehouse, there are plenty of things you'll have to deal with and one of them is line marking your warehouse. No matter if you believe your warehouse is safe enough, it's extremely important to mark the floors in order to create a safer environment for your employees. This is the case because there's just so many things in your warehouse that can end up hurting some of your team members. We're talking about stuff such as forklifts, energized equipment and loading docks. So, in order to make your warehouse safer, you'll simply have to line mark it. And here are 5 tips that are guaranteed to help you do this.
Start with a good plan
Of course, if you want to line mark your warehouse the right way, you can't just go and start applying paint wherever you want. Instead what you need to do is come up with a plan before you start using paint. While some people may tell you that all you need to do before you start line marking is picture the plan in your head, this may not always be the case. It's always recommended that you sketch it and see how it improves safety and efficiency in your warehouse. Of course, if you notice you got the plan wrong when you start applying the paint, you can always make adjustments as you work.
Prepare the space
There's no point in line marking if your warehouse isn't prepared. This is especially the case if you're using paint to line mark. Paint needs to be applied properly if you want it to be effective, and you simply can't do this if your warehouse is a mess. We recommend suspending your operations and preparing the space for line marking. What this means is that you should clean your floors and make sure there's absolutely nothing on it prior to application. Also, bear in mind that the paint will take some time before it dries enough so you could walk on it. So, either give everyone a day off or make sure your employees are extra careful while the paint is drying.
Try to make the most out of it
We've already said that the reason why you should opt for line marking is to make your warehouse safer and your operations more efficient. Still, there are tons of ways to do this and you should always try to make the most out of it. This means that besides marking the area your employees should be walking in, you should use line marks to alert them about any areas where there's risk of tripping or touching toxic material. Moreover, you can use line marks to indicate smoking allowed areas and emergency exit routes. Last but not least, these little things can help your employees avoid confusion when it comes to tools and storage.
Choose quality paint
No matter what kind of things you keep in your warehouse, your floors receive a lot of traffic and if you don't use quality paint, your line marks are likely to wear off pretty fast. And if that happens, not only will you have to spend money on new paint but you'll also have to make adjustments in your operations in order to apply new paint. And there's no need to say that this is only going to slow your company down and leave more room for mistakes. That's why your safest bet is to use quality line marking paint. Luckily, there are experts who can provide you with paint that has been specially designed to be used for line marking.
Use the right colors
When using paint to line mark, there are some basic recommendations you might want to follow. These usually regard the use of colors in order to help your employees interpret the signs better. For example, you'll want to use yellow in order to mark paths, work cells and traffic lanes while you can use red to inform people about a defect in your warehouse. Blue is usually used for raw materials while black is used for work in progress. You can also use a combination of red and white in order to mark the spots your employees shouldn't access for safety reasons.
Line marking plays a huge role in how safe and effective your warehouse is going to be. That means it's not something that should be taken lightly and you'll want to put a lot of effort in order to get it right.
You may also like: Things to Know Before Starting a Warehousing Business
About the Author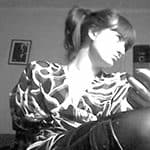 Carolin Petterson is a businesswoman and content marketer with years of experience under her belt. She has had the opportunity to contribute to a number of popular business and marketing websites.