Click here to get this post in PDF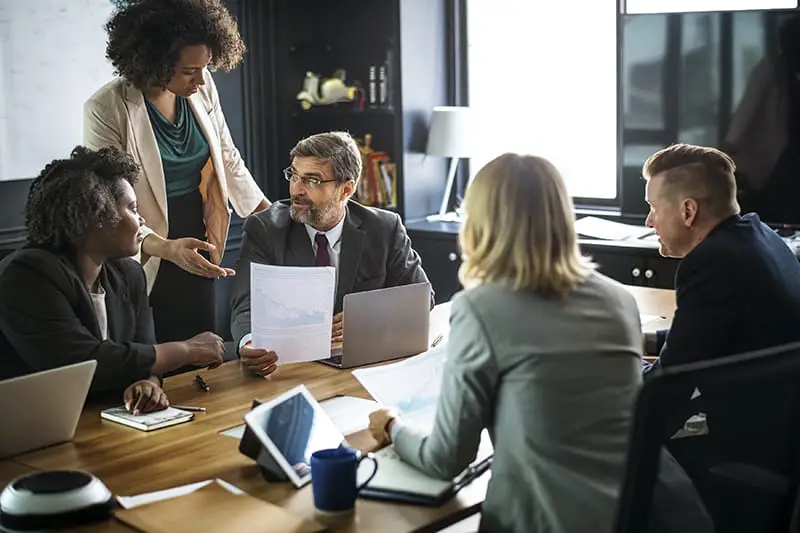 B2B buyers remain overwhelmed with choices, features, benefits, information, data, and metrics. The typical RFP process involves dozens of potential vendors and many questions – more information than any buyer could evaluate.
Even B2B Buyers make final decisions by relying on their two-second first impressions based on stored memories, images, and feelings of your B2B Branding & Marketing efforts.
B2B Brands often use giveaways like branded Pens, Coffee cups, Calculators, USB sticks, etc that look like Cool ideas but fail to penetrate to create a long-lasting impression into the minds and the hearts of B2B buyers.
Do you think that this type of B2B Branding & Marketing works? Will having a leather portfolio with a logo make the client more likely to buy your product or service? Surely it builds brand awareness by getting the business's name in the office of potential influencers and purchasers, where it may stay top of the mind for some time. But if they don't get a requirement within a time frame, the client will forget you and will not be able to connect your B2B brand name on that accessory with the work you do. Game Over. For at least in such cases. So how can you make your B2B Brand Strategy & Marketing and its Branding eternally effective, every single time?
We have helped numerous B2B brands connect deeply with their B2B clients while remaining highly relevant to the business that they are in.
Before we move ahead, you must understand and accept that B2B Strategy & Marketing and B2B Branding are extremely effective if done correctly and consistently. It needs to be done with strategic correctness and powerful creative communication. And that will give you both "Hard ROI" and "Soft ROI".
B2B Branding & Marketing Myths –
Some experts argue that branding plays no role in B2B Marketing. Their arguments typically include:
B2B buyers are rational decision-makers who aren't swayed by emotional factors like the ones used in branding.
B2B purchases are all about the connection between the individual sales rep and the buyer and if B2B Branding & B2B Marketing means anything, it is created by the sales rep.
B2B products do not promise to make you "cool" or "sexy" or any other aspirational attribute. Price is the only thing that matters.
B2B products are too complex to scale back to a tagline or an ad.
B2B companies sell to narrow audiences, so advertising to make a B2B brand doesn't add up.
B2B Business Buyers Have Emotions Too
Despite those arguments, our strong belief is that B2B Branding & Marketing does interest B2B marketers. And for one main reason: B2B buyers are still people, who have emotions like all of us. And, as research increasingly indicates, emotions play about 21% and a critical role in favoring the deal towards someone when other functional points of the deal are close to or similar to others or the competition.
How B2B buying or purchasing actually happens?
We all know that the B2B buying process can be slow and long.
While deciding, B2B buyers make most of their decisions by relying on their 2 Seconds of first impressions that are stored in their memories through images and feelings.
The typical RFP process involves dozens of potential vendors and many questions – more information than any buyer could evaluate. The fact that B2B buyers have emotions means that regardless of how disciplined a buying process is, they're going to still use heuristics to simplify their conclusion. Hence, your B2B Brand Strategy & Marketing and B2B Branding play a critical role in their decision making.
This may be conscious since the B2B buyer knows they can't learn everything about every potential B2B vendor, or it may be subconscious. 
In fact, whether or not the customer realizes it, the choice is usually made long before the B2B buying process is completed. When this happens, even subconsciously, much of the buying process ends up being an effort to justify the initial emotional decision. 
Now you know why B2B Branding after creating a robust B2B Brand Strategy and B2B Marketing Plan is a must and that Strategic Creativity for your brand will create a differentiated brand positioning.
B2B marketers can and must tap into this by appealing to the emotional side of B2B prospects including their rational side. This will be the first right step in the branding process. Because brands inherently operate at an emotional level by stimulating the amygdala portion of the brain. By building the proper and not arbitrary brand associations in your prospects' minds, you'll help to "close the deal" before the selling even starts. That is the power of right B2B Branding & Marketing.
The art of selling without selling can only be done through strategic creativity for your brand. That is through a Brand Strategy that clearly uncovers your Brand Differentiation & Brand Positioning and through world-class Strategic Creativity for Brand Communication & Branding. 
This is so because you never know which 2 seconds of your messaging will become the deciding factor in your B2B buyer's mind, and hence you always need to work towards it.
So hit hard right from the start with a strong B2B Brand Strategy & Marketing and B2B Branding. And victory will be yours
You may also like: Your Ultimate Guide to the B2B Buying Process
Image Source: Rawpixel.com