Click here to get this post in PDF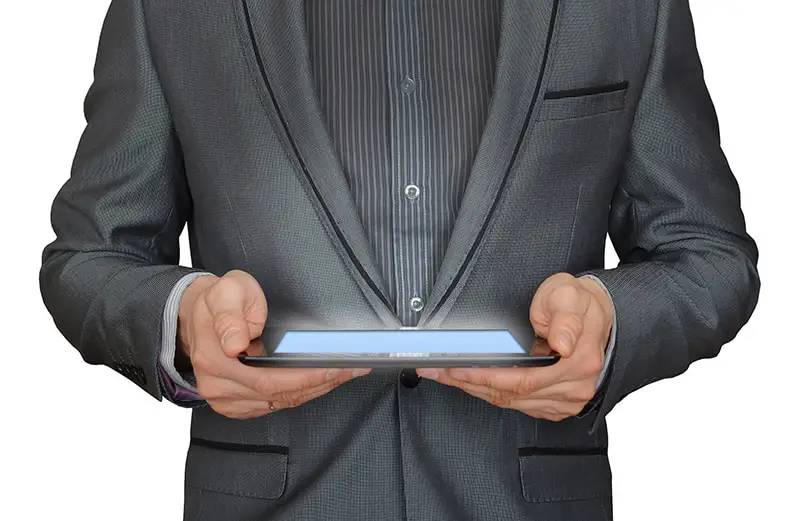 Since the inception of the internet, a number of tech devices have graced the market. While a vast majority of these devices are used for the sole purpose of communication and internet access, some of them have shaped how different industries work. A good example of such a device is the tablet.
Today, tablets are core elements of different industry sectors. For instance, tablets are today used as marketing devices in the business sector. Even so, the business and marketing sector isn't the only sector that has benefitted from the use of a tablet. Although it is less imaginable, the healthcare industry has also benefited greatly from the use of tablets that is why today healthcare industry mostly prefers to buy wholesale tablets at a cheap price, which are tested, certified, and guaranteed to be fully functional. But how are tablets used in the healthcare sector?
Basically, tablets have completely revolutionized the healthcare industry in many ways. First, tablets have ensured that paper-based operations have been completely wiped out by healthcare givers. Additionally, due to internet connectivity and modern access to the internet, tablets are used to bring quality care services to underserved areas.
Apart from tablets being mobile devices, they come with sophisticated systems that not only make the recording of information an easy task but ensure efficiency by reducing the cost and energy of implementing activities. What's more, you can improve service delivery services to your patients by using a medical tablet cart. Ideally, apart from enabling doctors to deliver information to patients efficiently, a medical tablet cart will help create an interactive process.
Typically, you can apply a lot of functionality that is only designated to commercial sectors into health care tablets. Even better, medical grade tablets can be used in helping doctors and nurses as well as any other medical practitioners in dispensing their duties more effectively and efficiently, with more accuracy.
Application of Medical Grade Tablets in the Healthcare Setting
The healthcare industry is continuously adapting to the evolution of the internet. Today, healthcare providers are using medical grade tablets in accordance with the standardization of healthcare delivery.
But how are these tablets used? If you are a tech-savvy individual, you will appreciate the fact that tablets can be customized to suit any industries. This article will shed light on different areas where they are used to improve health care delivery. Read along to find out.
Response to Emergency
Accidents do happen, and when they do, the preservation of human life is of utmost importance. During a medical emergency, relaying information, as well as getting instant access to patient records is crucial.
Tablets go a long way in ensuring that EMT's not only get access to the relevant patient records but share real-time medical data to the designated hospital as well. Since the 4G network is effective in relaying data through tablets today, the inception of 5G network is expected to smoothen any difficulties that may be encountered while transmitting patient information at all as location.
This way, emergency medical personnel can easily transmit data to the medical providers and receive actionable data that they can use to sustain the life of a patient. At the same time, tablets help in notifying a designated hospital about the condition of a patient in order for the hospital to prepare adequately for the arrival of a patient.
Inpatient Hospital Care
Patients admitted to the hospital for care are less likely to be mobile or vocal. In such cases, getting help from a nurse or a doctor can be daunting.
The good news is that inpatients can get their voices and concerns heard with the use of medical-grade tablets. From their hospital beds, patients can simply use medical-grade customized tablets that come with multi-touch functions to request for assistance from their hospital beds. At the same time, inpatients can review hospital policies, tune to their entertainment of choice, ask for food of their choice, and ask any questions with ease.
Diagnosis and Imaging
Another crucial way that tablets are used in the healthcare service is in imaging and diagnosing diseases in patients. Ideally, these two processes are crucial in treating or managing a condition, and the early they are done, the better the chances of treating them early.
---
How To Pick The Best Web Development Company For Your Health Website
---
Thanks to advances in technology, medical grade tablets come with advanced hardware options such as scopes, scanners and an array of formidable medical applications that are integral in diagnosing diseases, and conditions.  At the same time, these tablets come with ample storage space as well as customized applications that can generate and store X-Ray and MRI images.
When such images are collected and saved, medical practitioners, such as radiologists, can zoom in, add relevant notes and change image angles with ease with the use of the tablet. At the same time, nurses can get access to the images and diagnosis swiftly while managing and taking care of the patient's condition.
Image Source: Pixabay.com