Click here to get this post in PDF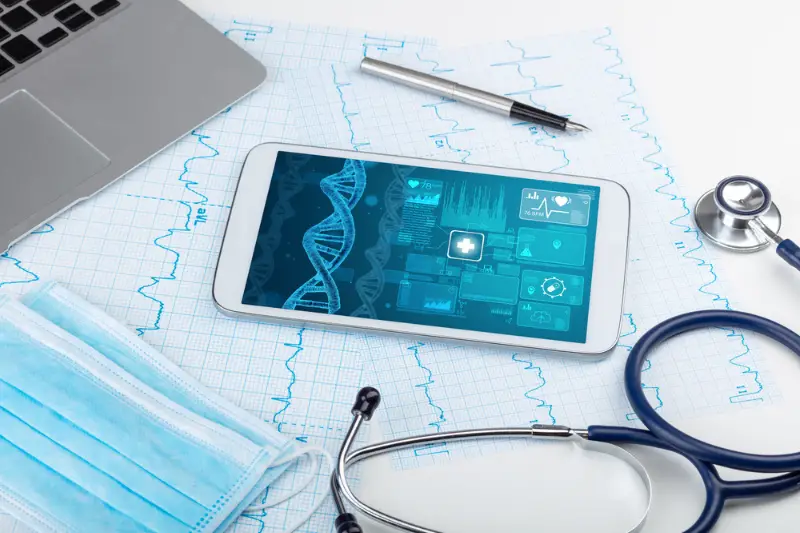 Providers seek strategic opportunities to improve operations and increase profitability as healthcare reforms continue. That often requires a merger or acquisition, and a thorough valuation and transaction advisory process is crucial. During periods of market dislocation, it can be challenging to assess a deal's value accurately. Smaller practice groups, for example, use cash-basis accounting, which masks underlying trends in financial statements. A black-box analysis can eliminate the guesswork by comparing managed care revenue levels on both a cash and accrual basis.
Due Diligence
Healthcare transaction advisory firms offer a variety of services. Some of them include due diligence, valuation, and strategic planning. These services help businesses avoid operational redundancies, competition risks, and information systems vulnerabilities. They also help businesses identify growth opportunities. The healthcare M&A landscape continues to evolve rapidly. This drives physician groups and hospitals to seek economies of scale and consolidation opportunities. As a result, performing due diligence is increasingly essential. This includes examining insurance contract reimbursement rates, billing practices, and coding standards. Healthcare-focused transaction advisory firms use various practical data analytics tools to uncover inefficiencies and reduce costs. They also help establish governance protocols for these tools, ensuring they deliver the maximum value to your organization. These tools include patient registration, insurance verification, charge capture and coding, claims submission, payment posting, denials management, reporting, and analysis. They can also improve efficiency by reducing manual processes and improving data validation. This can save you time and money.
Mergers and Acquisitions
As the healthcare industry evolves, companies seek strategic growth opportunities, often acquiring or merging with other organizations. This process requires a thorough valuation and transaction advisory. Mergers and acquisitions in the life sciences and healthcare sector are expected to increase throughout 2023 despite challenging economic conditions, including inflation and higher interest rates. This may be due to increased demand for healthcare services and higher labor costs that will drive companies to seek growth opportunities. Healthcare M&A can improve back-office efficiency by eliminating redundancies and reducing duplicate roles. This allows staff to focus on improving patient care and outcomes. Mergers can also lower costs by leveraging economies of scale and purchasing power and streamlining processes such as billing. Additionally, combining resources and expertise can enhance the quality of care. However, conducting detailed M&A due diligence before making a deal is essential to understand any liabilities fully.
Valuation
Valuation considerations are crucial with increased mergers, acquisitions, and other strategic financial deals between hospitals, healthcare systems, physician practices, and ancillary healthcare entities. A comprehensive valuation is required to ensure compliance with Federal and state regulations and a successful transaction process. The healthcare industry is unique, and determining the value of a company requires a thorough understanding of the industry-specific factors that drive value. A healthcare-focused advisor can assist in navigating the complex regulatory and market-based nuances that impact valuation. The healthcare landscape is changing rapidly, creating opportunities for consolidation among physician practices, hospital systems, and private equity funds. However, due diligence for a healthcare merger or acquisition can be complicated, with many potential issues that could jeopardize the transaction process. A skilled healthcare advisor can develop a strategy to help mitigate these risks and ensure compliance with the law. This includes developing a comprehensive, independent, objective valuation that meets all legal requirements.
Strategic Planning
The growing healthcare cost creates opportunities for consolidation among physician practices, hospital systems, and ancillary healthcare entities. A thorough valuation and transaction advisory process is essential to a successful merger or acquisition. Due diligence is a standard part of any M&A, but healthcare M&A requires special skills and experience. Professional investigations help a buying company determine operational redundancies and legal pitfalls. For example, an investigation might uncover physician contracts that violate Stark laws or other federal regulations. Strategic planning helps healthcare leaders define their vision and goals for the future and develop a plan to achieve them. A strategic planning consultant can assist with various data analysis tools, including patient registration, insurance verification, charge capture, and coding. Many of these tools can help streamline and improve the efficiency of a healthcare organization. For instance, an M&A healthcare advisor can help implement data validation processes to reduce the risk of inaccurate claims or reimbursement data.
You may also like: How Telehealth is Transforming the Healthcare Industry
Image source: Depositphotos.com