Click here to get this post in PDF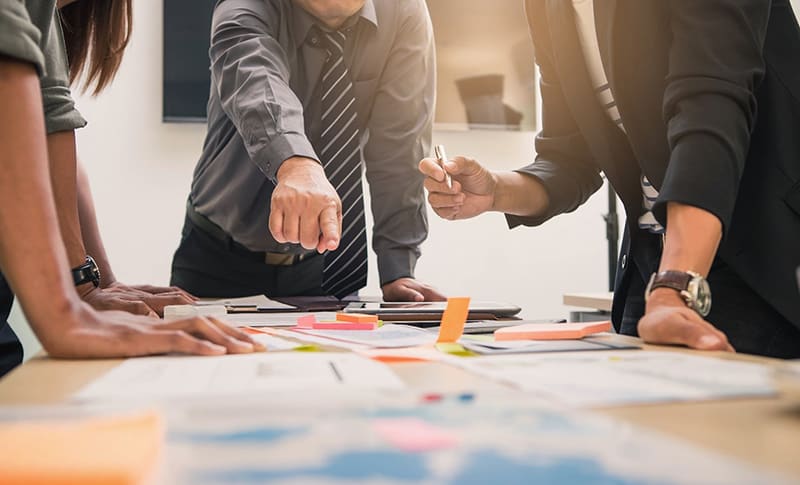 Establishing a business is not enough- you have to find a way through which your business can get noticed. How are you going to attract new customers? What makes your business stand out?  How are you going to let the world know of this? Customers must find your store, website, or Instagram page. To achieve this, you have to market to the right type of people.
The following are ways you can find potential customers that are right for marketing purposes.
1. Who are your Customers?
It will be easier for you to advertise your business better if you know who you are targeting. You need to describe and understand who your customers are, what they do, and how best you can reach them.
Marketing your business to all the public will reduce the efficiency of your adverts. Narrow down your perfect customer and find out how best you can reach them. It also of essence to avoid using general terms such as every man or all men. For such terms will show you do not understand who your customers are and you are just hoping that someone will notice your brand. Keep it simple and have a targeted group for your adverts.
2. Regularly Create High Quality Content
Creating proper content gets your brand out to the world. When people read and share the blog or information they gain from your content, they advertise your business further. Those who read and leave comments below allow you to foster a relationship with them. Promptly answer their comments this way, you create a partnership that can be of benefit to both parties.
Provide them with content that can help them solve the problems they might be facing. Ensure it covers current matters relating to your business, and post regularly to keep those who visit your website ever busy. Those who read and comment on your content are potential customers to whom you have to ensure to direct your market to.
3. Be the Answer to Their Problems
Position yourself as the answer to the challenges your customers might be facing. Ensure to care for your current customers in a way that will interest new clients. Make life easier for your customers, take care of their problems. This way, you advertise your business through your customers- hence attracting new potential customers. When these new customers inquire about your business, ensure you follow them through-advertise your brand to them, ensuring they know all about it.  Through this, you gain new customers.
4. Set-up Partnerships
At times we all need to help to succeed. If you have a new business, and things are not working out, team up with brands that complement the services you offer. For example, if you specialize in the creation of content, you should consider teaming up with a business that specializes in SEO.
It is also essential to create and nurture relationships with other business owners or customers. This way, you will be able to create a reliable customer base-one you can rely on to help your business grow. Having a relationship with other brand-owners will give room to learn where best to advertise your business.
5. Study Your Competitors
If one of your competition is prospering, then there is something they are doing right. Study the strategies they are using and see if you can borrow a positive from them that you can incorporate into your business. Because they are your competition, and you likely share a customer base, meaning from them you can get the information of where and to whom you should direct marketing. This way, growing your business further.
6. Take advantage of Social Media Platforms
If used appropriately, social media can be one of the best places to get new customers for marketing purposes. Represent your business on all relevant social media platforms. Ones you have joined, post relevant content regularly to attract potential clients. The viewers that react to your posts or advertisements are the right candidates for marketing purposes. It works best because of the large number of people on social media- someone will notice your services, and they are your potential customers.
7. Follow up on email list
You should cherish the customers on your email list. These are individuals who have decided to stay connected to your business. You have to ensure they receive all relevant information towards your business. Keep them up to date with what's going on, send them emails regarding events, and available offers if you have any.
The customers on your email list are the ones you have to advertise too at all time. Also, ensure to keep your email list ever-growing. You can do this using sign-up tools, where you can also track where they are signing up from using the constant contact account. This way, your email list grows as you also know the location of your customers.
8. Use Google Analytics
If you have a website, it is proper you set up google analytics. Google analytics offers you the following benefits.
You will able to see which page on your site generates more traffic.
You will know where the traffic generates from.
You will know if people are finding your site through a search engine tool such as Google.
You will know if your traffic comes from social media platforms.
You will have Information on which devices your customers used to access your site.
You will know how long a person spent on each page.
The information above is essential if you are to discover where to market your brand. Marble.com is an example of a website where google analytics has made a difference- getting them new customers every now and then.
9. Ask your Customers What Worked for them
If you have close customers, with whom you interact with regularly-ask them why they choose your business. When they share with you what attracted them to your business, you get worthy facts on how you can attract new customers. You will understand to whom and where to market your business.
You can get all this information by encouraging your existing customers to ask questions or share any relevant information regarding your business. Create online surveys and share with your customers either through email or social media platforms. This way, you will gather relevant information from your customers.
10. Join Business Forums
You never know the amount of knowledge you can gather by interacting with individuals in your chosen field. Through meaningful conversations, you can discover new methods that will enable you to find new customers to market your business. You might be going about marketing your business the wrong way, and joining a forum will act as a timely reminder.
When you join a forum, do not use it as a place for marketing your business. Ensure to add value and engage others in meaningful conversations that help improve their businesses. This way, they too will help you improve your business.
Final Thoughts
The most important aspect of a business is the customer. The information above helps you understand where you can find new customers to target your marketing. Through this, it provides you with a reliable way of growing your business.
You may also like: How to Build a Killer Email Marketing List for Your Small Business