Click here to get this post in PDF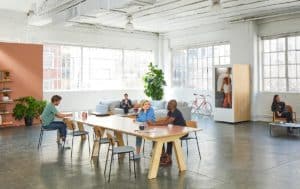 What's the most striking feature of living and being a part of a Startup culture?
You fall down 10 and stand up 11—learning from the mistakes, both from yours and others. It involves high risk and an exceptional amount of courage to leave behind everything to begin something of your own.
The most basic thing to understand about a startup is how to protect it from falling flat? How other companies sailed the boat while almost hitting rock-bottom? The scope of learning in startup culture is never short of unique adventures. You will fall and you will rise, however, some collective thoughts from various successful businessmen can help you to 'up your entrepreneurial game'.
Here's for you in a list the right approach and 'how to?' that will help you build a successful startup.
Define Your Work Culture
The work culture spirit of a company speaks volumes about the decisions and actions of those who work in your company. Simply said, it reflects the core foundation and work ethics. The business you have been nurturing with your hard work should not only speak about what your business is all about but also what it aims to be.
Find Your Team
The goal that defines the founding base of your business might be uniquely yours, but you will need help to achieve it. The team is akin to a 'soul' of a company that makes any business module successful and sustainable. The team you choose should be able to meet the requirements of your business module, understand your vision and have the ultimate drive to achieve it.
Meeting Product Based Market Needs
The product your business revolves around might be highly imaginative and unique. However, the real deal is to meet the needs of the market you aim to serve with your product. A company successfully sailing their boat even in a cut-throat competitive market has identified the requirement of the customers and has an open mind to adapt to change in their demands.
Mapping Ideas for a Productive Outcome
If your ideas cannot lead to a productive outcome, they are impractical. Any thought no matter how unique ought to derive some actionable output. Being too fantastical in approach for your ideas can lead to your product failing miserably. Be realistic, goal oriented and crisp with your ideating strategy. 
Legal Matters
Isn't doing paperwork the most tedious and draining task? It's every startup story, do not feel alone. The right way to approach is to have a solicitor on board. Having a reliable legal advisor, like ATTWOOD & CO Solicitors, by your side will ensure all your contracts are foolproof and your paperwork is up to the mark. Every agreement you make on behalf of your company should be formalised with a contract to avoid any future legal dispute. Better be safe than sorry!
Safeguard Your Intellectual Property
From the date of conceiving the idea of your business, your intellectual property—designs, patents, copyrights, etc. are your most precious assets. Keep a track and protect the IP you have created at all costs. It is vital for the protection and long term sustainability of your business.
Seek Guidance
You might be the one with great ideas, but it is the right guidance that will take your business places. In the long run, you will need an advisory board to help you navigate through the highs and lows of building your startup. Be open to ask people for guidance. You will be surprised by what people have to offer.
Final Thoughts
Being a part of startup culture is all about creating, innovating and experiencing. The mistakes you or others make will be a great learning experience for you.
A successful startup can be summarised into three major categories— 1) Define and establish your company; 2) Meet the needs of the market with your product and keep your ideas action-oriented; 3) Take care of the legal aspects and seek guidance from right people.
Last but not least, a startup is not defined by your unique ideas alone. It is both hard and smart work, the results of which are achieved with the right people and an efficient team.
You may also like: How to transition from freelancing to starting your own company
Image source: Unsplash