Click here to get this post in PDF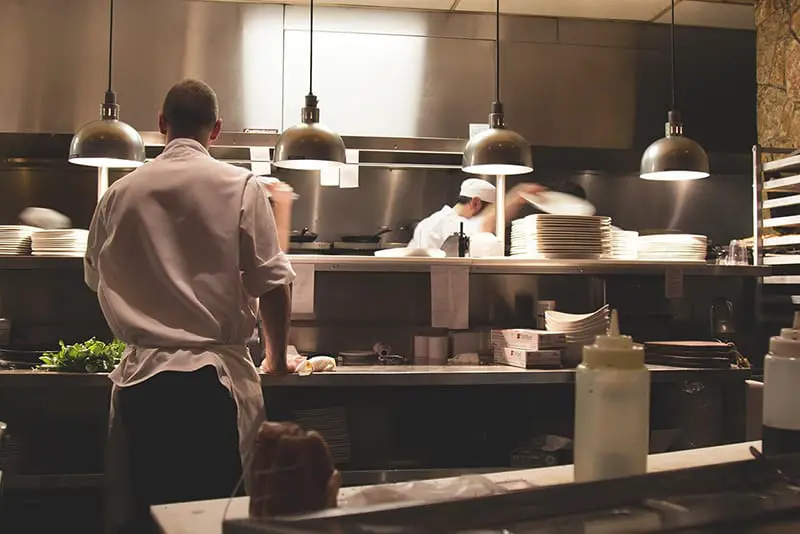 If cooking and providing service to others is something that you enjoy, catering might be the right type of business for you. As with any kind of entrepreneurship, learning about the industry beforehand is crucial for making your first steps. If you are new to the food industry then it is very important to search for a meal prep kitchen near me to prepare food as these kitchens have all the required cooking equipment and it will be budget-friendly for the new business. Keep reading to learn about the key points of starting a catering business.
1. Find Your Niche
The first thing you will need to do when starting your catering business is to determine your niche. Cooking equipment can get expensive, so you want to make sure you have the best stuff for the type of food you are making.
For example, if baking is something you love doing, maybe cakes, cookies, and desserts are something you might enjoy and be great at. Weddings, birthday parties, and celebrations could be some of your biggest markets.
2. Start Your Menu
After you get an idea of which type of cuisine you want to go with, making a menu is next. Picking the right menu items can be tricky. As a chef with 20 years of experience and the founder of a catering company in Houston TX Astral Catering, Lana Kislyuk shares primary things she asks herself when deciding on the dishes:
How quickly can I make the food item?
Can I keep the items at safe temperatures?
What serving dishes do I need to cater the food?
What is the cost of the ingredients during the season and out of season?
You need to have a variety wide enough for almost everyone to find something they like, but not so many items that will make you overwhelmed.
Consider Offering Customized Menus
If you have the ability, you could choose to offer options to those that have special diet needs. There is a growing market for caterers that can do dairy-free, gluten-free, or grain-free menus. Work directly with the client to build a customized menu for their diet.
3. Learn Food Service Rules
Every state has its own rules for food safety and selling. These are a few things you need to answer before you get started:
What licenses do you need?
Do you need an approved kitchen to work in?
What safe food handling instructions do you need to know for your state?
To find out the specifics for your state, you can go to the FDA website. They have a breakdown of what you need to know for your area.
4. Find a Commercial Kitchen
When it comes to starting a small catering business, a good thing to know is where you are going to cook. Even though you might be starting the initial business in your home, most laws won't allow you to actually operate a residential kitchen. You are going to need to look at local laws and health codes to see where you need to rent.
"You might consider going with renting a commercial kitchen"—says Ryan, the owner of PropertyCashin.com—a nationally known commercial property investing company—"Some owners of properties with commercial kitchens will let people rent it for a few hours or an entire day. If you only operate on certain days or times, this might be ideal for you. If you are lucky, for a small fee you will also have the ability to rent the kitchen equipment available at the facility."
5. Buy the Right Equipment
You are going to need to set a budget and make a list of the items that you know you will need. Base your needs on the type of menu and food items you will have. In the beginning, you aren't going to need a ton of extra stuff. Make sure you have food storage items and enough space in your refrigerators and freezers.
Some companies offer silverware, plates, cups, and disposable options. If you are planning on doing this, look at buying in bulk and possibly save some money. Also, if you are going to be hosting events, consider buying table linens and centerpieces.
6. Set Your Business Up for Success
You might not know how to start a catering business from home, but you probably know there are legalities that you must follow when starting a business. Make sure you have all of the proper licenses and permits when it comes to distributing food. You also need to check your local laws for catering food.
To those who are planning on having a designated vehicle for the business, the owner of a Houston car rental company Abiding Limousines advises to make sure you have the proper insurance for it: "Most companies aren't going to cover a vehicle that is primarily used for business, especially if you haven't disclosed it to them. Business liability insurance is also something you should look into."
7. Determine Pricing
A way to save money, in the beginning, would be to hire any needed staff through a temp agency. This will work until you build up enough business to hire outright. If you are going to require uniforms, this is also something that needs to be placed in your budget.
Setting prices for your menu can seem stressful at first, but we promise, it gets easier. Make sure you have this step done before you go on any consultations. Pricing is one of the first things people are going to ask about and you want to be prepared.
8. Market Yourself
There are many ways you can market your catering business. A successful marketing plan requires a mix of boots on the ground marketing and digital marketing.
Here are the things you need to do to get the word out there:
Set up a website with your service information and a contact form.
Make sure your website is optimized for search engines.
Create social media accounts on Facebook and Instagram.
Set up a Google My Business page.
Claim your page on Google, NextDoor App, and Yelp. Update all information.
Design your catering business card.
Create flyers and leave them at local businesses.
Take local businesses lunch and show them some of your menu items.
Run ads on Google, Facebook, and Instagram.
The best thing to do with marketing is to pick one thing to tackle first. Wait until you have it down and then add another form of advertising. Whether you are a beginner or an experienced business person, consider the benefits of optimizing your site for search engines. This way clients will be able to find your business simply by typing a phrase into a search bar, without paid ads. Here is an informative article that describes in detail the basics of finding and selecting the right keywords to rank your website for.
Hopefully, these steps have helped you get an idea of how to get started on your catering business. The research will go a long way, so don't just jump into the first thing you look at. Take time and make sure this is right for you.
You may also like: Ways to Attract More Customers to Your Restaurant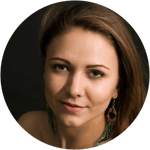 Article by Laura Bierman