Click here to get this post in PDF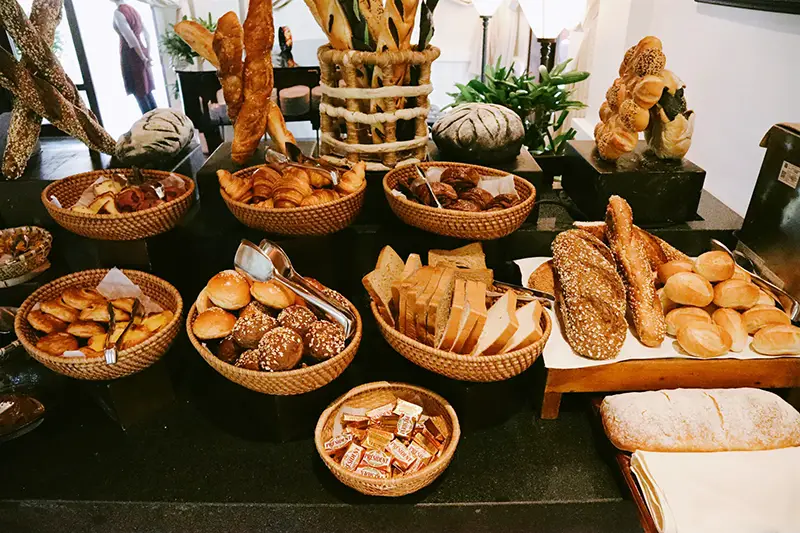 People with an additional income stream are always at an advantage. With economies taking wild swings now and then, they have an extra source of money they can rely on if their day jobs are affected by changes in the market.
However, many people are still hesitant about taking on gigs that allow them to earn extra income. The usual reasons behind this include having no time to get a part-time job or being too exhausted from their nine-to-five work and other chores.
Exhaustion from work and lack of time and motivation, though, are obstacles that can be easily overcome. If these are the same challenges that are stopping you from earning extra income, you can beat them by choosing a side job that you are passionate about.
Baking, for one, is a popular hobby that can help anyone earn some extra money. If you also love making treats like this fudge, cakes, desserts, and different types of pastries, and do this during the weekend or as a way to relax after your work, give a thought to turning this into an additional income stream.
Since you love baking, by starting a home bakery business on the side, you will do what you love and earn money at the same time. This is because there is always a market for baked treats. Additionally, you can sell them locally and even to other cities by shipping them to your customers.
Moreover, starting a home bakery is easy since you already have a kitchen and all the basic baking equipment and tools. You also already have knowledge of baking and some tried-and-tested recipes, which means you can begin selling and accepting orders anytime.
Lastly, you won't likely see this side gig as wearisome since you will be doing something you are passionate about. This can also give you the motivation you need to work hard to have an extra source of income.
Finding Success as a Home Baker
Since it's your first time starting a business from home, you will still meet a few challenges along the way that may derail your plans. You can overcome these difficulties by avoiding the usual mistakes that cause them.
Below are five mistakes you have to avoid when starting your bakery business in your home:
1.    Refusing to learn new baking skills
Although you have mastered several baking skills, there are others you have to learn if you want to get more customers and earn more money. You have to be open to expanding your expertise, which includes taking up a pastry chef training program.
By signing up for a baking and pastry-making course, you will be able to hone key basic baking skills and learn advanced ones. All these will help you expand your menu, gain more customers, and boost your income.
Keep in mind that when you accept customized orders and expand your menu, you can earn more. Because of this, be open about learning new baking skills and techniques and trending products you can also offer.
2.    Not checking if you need licenses and permits to operate
Each city has different laws regarding operating businesses from home. Before you start promoting your products, you will do well to know what licenses or permits you need to have for your venture.
The last thing you want to happen when your home bakery takes off is to be asked to stop because you are not allowed to sell your baked goods. Aside from losing the opportunity to earn, you may end up paying fines, causing you to lose more money.
Go online or visit the appropriate local government agency to find out what documents you need to start a home bakery. Some of the required ones you may need include business, health and safety, and sales tax permits. Don't forget about home bakery insurance.
3.    Creating a menu haphazardly
Your menu can make or break your new home bakery business. Failing to put some thought into creating one, therefore, can hamper your climb to success.
Since you are just starting out, it will be best to focus on one or two main products, such as customized cakes, cookies, or bread. Once you start feeling more comfortable with running your business and know which items are bestsellers and profitable, you can expand your menu.
Think about how you will get your products to your customers as well. If you don't own a vehicle, you have to consider offering a pickup option so that you can still include tiered cakes on your menu.
And to have a menu that works for you, let your customers know what makes your products stand out. These may include your use of organic ingredients or that you supply your bread to some restaurants.   
4.    Poor product pricing
Pricing your menu items too low or high can have a significant influence on your earnings.
If your prices are too high, customers may find them off-putting. But if they are too low, you will end up losing instead of earning money.
To avoid these unfavorable situations, think carefully about the prices you will assign to your baked goods. Make sure you charge a sufficient amount from the beginning so that you won't increase them several times to meet your overheads or earn profits. 
To come up with the right prices, consider all the elements that go into baking. These should include the ingredients, packaging materials, and the time and effort into making all products.
5.    Not marketing your products enough
Lastly, although you may have created an impressive menu you can work with and the right prices, all your efforts will be in vain if you don't promote your products sufficiently.
Although you can promote your products on your personal Facebook, Twitter, Instagram, and other social media accounts consider creating a page for your business on these platforms. Make sure you keep them updated and engage with anyone that asks questions or comments on your posts.
Ensure you share plenty of good-quality photos of your products on your accounts to entice customers. You can also post some videos about you preparing for baking or putting the finishing touches on your creations.
Don't forget to use offline marketing techniques as well. Hand out flyers and give free samples even to just your friends or co-workers.
---
How to Break into the Catering Industry
---
If you have some knowledge about setting up and maintaining a website or know someone who can help you with these for free or for a small fee, consider having one since it can make your business look more professional and give it some credibility.
A home bakery business can be an excellent source of extra income if you are passionate about baking. Make sure you are off to a good start and pave your way to financial success by avoiding these mistakes.
About the Author
Shanaaz Raja is the Course Director at International Centre for Culinary Arts – ICCA Dubai.
Image Source: Unsplash.com