Click here to get this post in PDF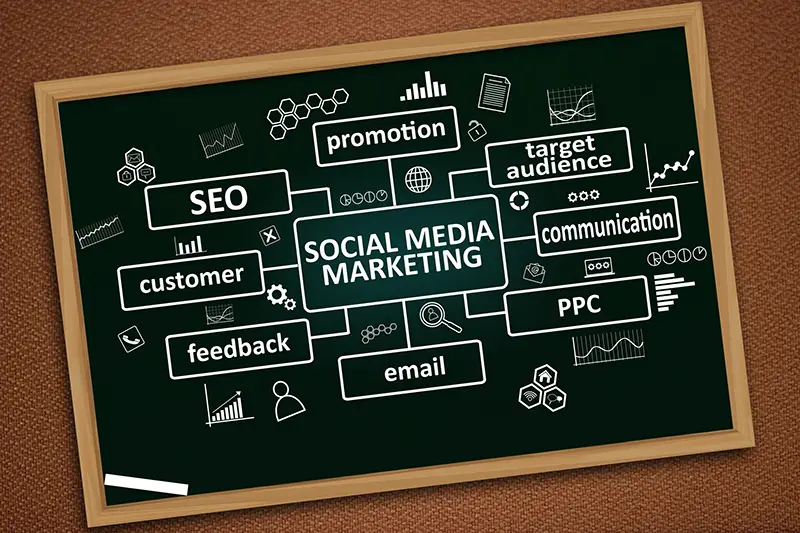 This article contains affiliate links. For more info, see disclosure.
Be it large or small, almost all businesses today have some presence across different social media platforms. Social media can seem like a very individualistic structure to some brands. However, it does fruitfully impact your digital marketing efforts. 
We see social presence isn't much a considered ranking factor when it comes to some brands. As a result, it won't directly help improve the ranks of any particular business. 
An SEO expert in Adelaide will convey the importance of a social media presence to you and will guide you through the entire process hassle-free. Let us now talk about the six things you must keep in mind to help boost your SEO using social media. 
Social Media Can Help Drive More Online Traffic
We can say traffic is one of the most crucial points when it comes to ranking factors. Here, social media is used as a provider of even more visibility to the content than the original method.
When your content gets shared on social platforms, your webpage notices incoming traffic flow. This inflow, therefore, helps in boosting the rankings. An SEO Expert in Adelaide will make your website achieve a very high ceiling using social media by coming up with excellent strategies. They are highly trained experts to give you SEO strategies that will be the best for your online business website.
How Profiles Get Ranked In Search Engine Results
Contrary to popular belief, social profiles make appearances in both the respective social platforms and search engine results. Oftentimes, these profiles appear right on the first page in search results with a particular keyword. Hence, the search engine visibility of a brand can get immensely boosted by the creation of properly optimized social media profiles. The search engine results also show some reviews' average ratings and portions. If someone gets drawn towards a particular business by its good reviews or ratings on a search result page, one click on the optimized link takes them right onto the website.
Reach Of The Content Gets Enhanced
Having a social media account enhances your content reach to as many viewers as possible. When it comes to search engines, people come across your content only when the pertinent keyword is being used to search. Social media, on the other hand, provides a very different experience. Content made by you would then reach people who didn't have a clue that your content might be useful to them. 
Social Media Platforms Conduct Searches Themselves
Those days are long gone when search engines were the only platforms people used to search stuff up. With ultra-secure search performance when it comes to searching, social platforms serve as treasured search engines today. As a result, there is every chance some business or profile gets discovered through a social media platform. 
An SEO expert in Adelaide will help you achieve optimized profiles that will appear instantly based on these social media searches.
Search Engine Optimization For The Local People
Some social media platforms allow geotagging for your posts. If you're a business looking to increase your local appeal massively, you can make some geotagged posts. It would help your business massively expand its visibility and reach among the local audience.
SEO Of YouTube 
Videos uploaded to YouTube have a very high chance of getting highlighted ranking when we talk about search engine results. A particular search for any question has a higher probability of bringing a YouTube video as one of the top searches. Relevant keywords are all a business needs to tag to optimize its channel so that it can show up on the top of the search lists. 
Conclusion
In conclusion, social media has a very important role to play when it comes to planning your SEO strategies. Although it doesn't directly affect your ranking, it has a big part in bringing your content to other people, which in turn brings you traffic.
You may also like: What To Expect From Social Media Marketing In 2021
Image source: Dreamstime.com