Click here to get this post in PDF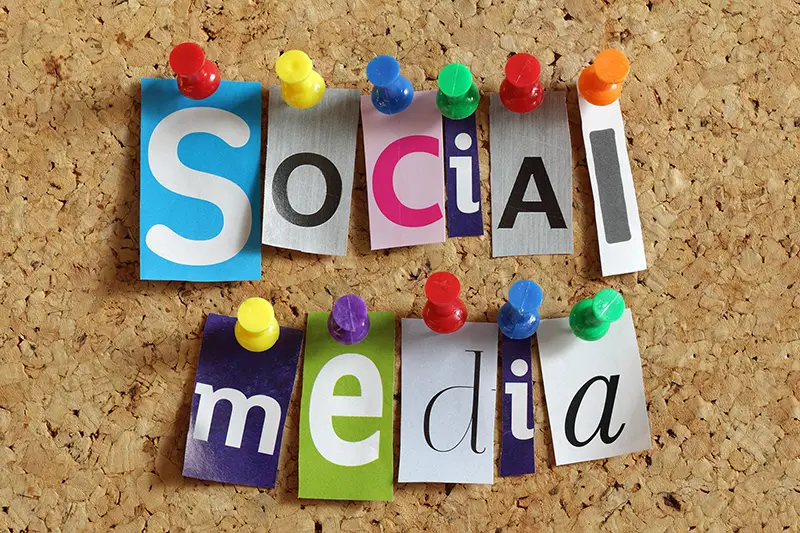 Social media marketing remains one of the most efficient methods of promoting your goods and services in the internet. However, nothing is set in stone. The tastes and preferences of the audience change, and so do the marketing strategies. 
Here are the social media marketing trends of 2021. 
Trend 1: Micro influencers 
Digital influencers that have millions of subscribers are gradually give place to micro influencers that have about 50 – 150 thousand of subscribers. Why?
They have a more active audience. Plus, their services are cheaper with a much higher level of subscriber engagement. Lastly, more and more people understand that in most cases celebrities will advertise anything as long as they're paid money, while less famous influencers have more credibility. 
Trend 2: Highlights stories 
Instagram is not only dynamically evolving, but is doing so with a glance to its users' interests. For example, Instagram stories have been changed and complemented. Now users can combine stories based on themes. It allows people to focus on what's really interesting and ignore secondary information. In addition, it allows companies to make their messages clearer. For instance, if you visit a restaurant's page, you can move on to its menu or design right away without having to browse through each and every photo.
Trend 3: Chat bots 
Artificial intelligence has long become a part of everyday life, though most of us don't notice it. Chat bots are used by many websites, and social media are no exception. 
51% of respondents view chat bots neutrally, while 38% showed positive attitude. In the nearest future, such programs will most likely replace human operators, at least in messengers. 
Trend 4: Interactive content 
The demand for interactive content is steadily growing, and it's another social media marketing trend of 2021 you can use to your advantage. A person using social media is tired of pictures, videos, memes and quotations. People want something new, a new type of content that grants them not a passive, but an active role. 
Hence the rising popularity of quizzes, surveys and tests. People enjoy such interaction, they enjoy being able to win, and such content tends to become viral, too.
Trend 5: Streaming 
Another social media marketing trend of 2021 is real time streaming which is getting more popular. According to Influencer Marketing Hub, 82% of social media users prefer watching live broadcasts rather than reading brand`s posts. They 'like' them more often, comment and share them more actively. 
The explanation is simple. People want to make their own conclusions which is possible only when they get 'raw' information before it could be processed and edited. Businesses can benefit from it. For example, Nike is gathering huge audiences while streaming sport events. 
Trend 6: Shorter videos
Although it's surprising, the videos in social media's news feeds do get shorter. People nowadays want to receive valuable information for a shorter period of time. Hence the popularity of video blogs sharing lifehacks. 
In 2021, videos are expected to take 80% of internet content, so companies should think about creating shorter ones. 
Trend 7: Humanization of business
Business owners keeping personal blogs are quite common nowadays. Furthermore, their number is still rising. It's hard to perceive a restaurant or an auto repair shop as something personified. But their owners are a different story. Stories and thoughts from these people make their businesses more understandable, close and trustworthy. 
Besides, people are always curious about what's happening behind the curtains! 
Trend 8: Augmented reality 
Fantastic technologies are gradually turning into day-to-day routine and useful tools. For example, Place application designed for IKEA allows its users to see if the chosen piece of furniture will suit their home. 
Facebook is implementing AR tools into Instagram Stories; Snapchat gave brands the permission to create their own Snap Lenses for business purposes. So using this trend is in your best interests. 
Trend 9: User-generated content
It goes without saying that users more likely trust their relatives and friends than brands. So this trend is already long time of current interest.
UGC is any piece of content (text, image, video or audio) that has been created and posted in social media by users. While some marketing tactics can make your content look spammy, real users` experience is much more trustworthy. You can encourage your consumers to make user-generated content by discounts or any other kinds of incentives.  
Our world is quite changeable but that doesn`t mean all these trends are not worth trying. Ability to adapt your marketing strategy according to the new trends is vital for any kind of business.
You may also like: How To Boost Social Media Presence – Digital Marketing
Image source: Shutterstock.com