Click here to get this post in PDF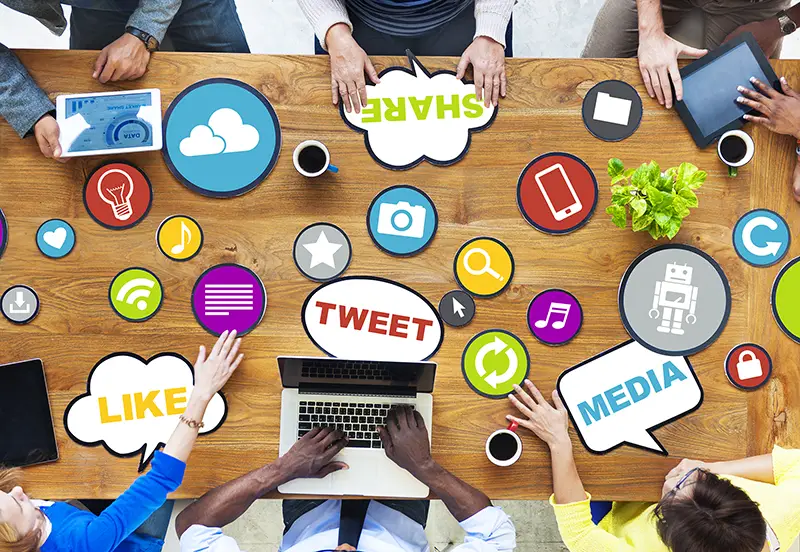 Social media has become an integral part of the small business owner's toolkit, from Facebook and Twitter to blogging, email marketing, and more. 
It's an easy way to connect with customers and grow your brand awareness and customer base simultaneously. 
But it's not enough to simply set up a page and start posting – if you want to make sure your social media efforts are paying off, there are certain things you should be doing on each channel. 
Here are a few tips for how to use social media to grow your small business.
1. Start Listening on Facebook
While signing up and creating a Facebook account is easy, engaging in it requires more than that. 
You need to participate. You must become part of an ongoing conversation with other businesses and consumers. So pay attention, comment, and like posts—and don't do any of those things just once! 
If you want Facebook page views, try engaging in meaningful ways at least twice daily. The more you share helpful content via your page, the more engagement you'll see. 
It works both ways, too—engagement leads directly to traffic growth.
"As a part of our digital marketing strategy, we utilise the power of Facebook ads. We've had great success with these campaigns, especially when it comes to Facebook ads, as we are a smaller, local business and the Meta platform allows us to really drill down and put our content in front of the most relevant demographics." – Zoe Dromogoole, Digital Marketing Manager, Wood Flooring Ireland
2. Use Instagram Hashtags
Instagram is one of the most visual platforms out there, which makes hashtags super important. Not only do they help people find your content (and vice versa) but using relevant ones can significantly boost engagement. 
Doing so will help you reach people who might not know about you yet and get them excited about what's to come. 
It's also important to be engaging with other users on Instagram. That way, they'll want to follow you back or check out what else you have going on! Try interacting with new followers by commenting on their photos or replying to their DMs when appropriate.
3. Post Frequently on Twitter
To maintain good standing with your followers, aim to post five times a day on Twitter. 
Since there are only 140 characters available per tweet, make sure you use relevant hashtags and other tools that allow users to interact to get noticed by other users. 
The more visibility you have online, the more potential customers you will attract.
4. Run Pinterest Contests
On Pinterest, follow users who share a lot of content about topics related to your brand and run a contest that will give these users an extra chance at winning, such as Pin it, and you're entered to win. 
For example, if you're in real estate or property management, then pin photos of properties people would want to live in and when they click on them, allow them to enter now!
5. Give Away Stuff on Reddit
Reddit is one of those platforms that may take a little effort and time before you can see results. 
But if you're looking for an unguided, democratic approach to marketing where every person counts, Reddit may be worth it. 
There are essentially two ways to use Reddit: as a discussion forum or as a platform to promote your product or service (it allows you to do both). 
Either way, it's essential that you participate in discussions relevant to your industry and that you contribute something valuable.
Conclusion
Social media is vital to companies of any size, large or small. 
When used effectively, it can help customers find you, keep them engaged with your brand and keep their interest in your products long after they've made a purchase. 
You can even harness the power of social media to reach home buyers in Salt Lake City when selling your home. 
Visit Favor Home Solutions to learn more about the Salt Lake City property market. 
You may also like: 3 Tricks To Social Media Marketing That Can Boost Your Success
Image source: Shutterstock.com