Click here to get this post in PDF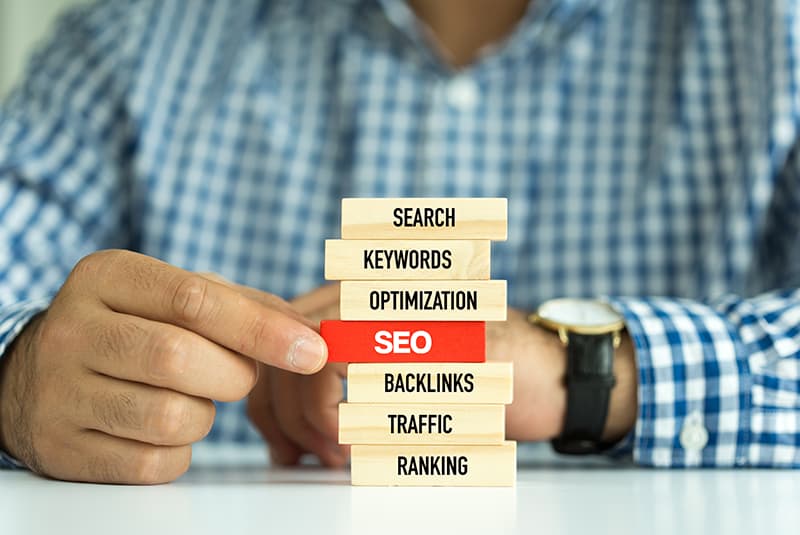 Search engine optimization is undoubtedly a bit of a challenging thing for every business. However, if you have a startup, you have a great challenge on your hands. Why? Because you have to get things moving fast and achieve the results before you run out of your limited funds. As a result, many startups go for shortcuts when it comes to SEO, thinking they can avoid a few corners and accelerate faster towards the Google ranking glory. 
Unfortunately for them, Google does not entertain such short cuts. In fact, it has kind of a brutal history related to startups that chose to skip certain aspects of SEO and speed their way. Organic SEO takes time, therefore when starting out it can be beneficial to use a local search engine optimization service to help you establish your presence.
In this guide, our SEO expert Orange County shed some light on how startups should approach SEO strategies to achieve the best possible results that last and work in your favor. And then, how you can utilize the automation to boost your Google search tactics.
Let us take a quick look at what we are going to cover in this article:
Why is the search engine optimization for startups different from the established companies?
What does Google want from your online business?
How to build an SEO-friendly website?
Difference Between SEO For Startups And Regular Businesses
If you ask us to answer this question in layman's terms, it would be — there's not much difference between the startup SEO and the regular SEO, except for the scale of challenges. Google has a simple standard to deal with any business. Whether you have a multinational organization, a simple online retail store, or a startup, Google treats all of them in the same way. At last, only those manage to impress Google, whose websites are generous enough to answer the Google user's query with the most relevant content.
The requirements for the startup SEO are as same as the requirements for the world's biggest brands. Google expects the same things from your business as it would expect from any other company. 
Let us talk about the number of challenges associated with startup SEO. The biggest challenge for the startups is that they do not have the vast resources and time as the big businesses. Instead, they have to get quick results and be strong enough to compete with the big brands in the market. This is where an seo agency can work with you to get you off the starting line, and help your business grow.
Sadly, many startups are forced to compromise on specific SEO tactics due to the small business budget. And, Google does not welcome this step, which is why you must target the SEO fundamentals without compromising any part of that. 
The good news is, there's a bright side to this. Once you get these SEO-related things right, you will be able to build and adopt self-sustained and results-yielding SEO strategies for your startup. 
What Does Google Want From Your New Business?
 As discussed earlier, Google has nothing to do with what kind of business you do or if it is new or established. Google doesn't even care about what your marketing strategies and goals are. Search engines like Google have developed their own plans, and as long as search engine optimization is concerned, nothing can stop your website from getting the gold of higher rankings if it delivers the following things:
High-Quality Content
Users come to the search engines to get the right answer for their queries. High-quality content is something that offers useful, authentic, unique and relevant information to the user and answers their question in the best way. 
Engagement
If you want to make your visitors stay on the page for a longer time, your page must have great content and exceptional user experience (UX). If you have both, visitors will be engaged with your website. This goes without saying that Google loves this. 
User Experience
When your high-quality content is accompanied by the right images, infographics, videos and other things that enhance the visitor's journey, your site is more likely to impress Google.
In simple words, your website must be created with unique content and experiences along with the technical optimization fundamentals. 
What Is 'High-Quality Content' And 'Great UX'?
While terms like 'high-quality content' and 'great UX' are entirely generic, search engines like Google, Bing, or Yahoo follow their own methods to measure the quality of your website. These measurements are based on the following parameters:
External Links
Even though getting the top rankings on Google search results depends on several factors, links are still among the top 3. When other trusted resources are providing links to your content or website, Google believes that your page is authentic, high-quality and trustworthy. Note that the links from the trusted websites work in your favor; so, do not mistake this as the more the number of connections, the better the search result rankings.
Keywords
Google algorithm revolves around how you use the keywords to deliver the information on a customer query. The days of incorporating search terms in your content are now long gone. Nowadays, Google has adopted advanced machine learning techniques that can easily relate the topical relevance between your content and the search queries inserted by the users.
User Experience Signals
The websites with the following rank better as compared to the others: 
Excellent mobile-friendliness 
Content placement 
Less loading time 
Improved security 
On-Page Optimization
While this section of SEO is always the hot topic everywhere, let us get straight to the point. You must have spot-on on-page optimization for each of your website pages. Although this does not have a specific set of guidelines, you can follow your own methods, and once you know how to win it, there is nothing as easy as on-page.
---
Boost Traffic and Rank Higher: A Complete Guide to the Different Types of SEO Services
---
Conclusion
There's this fact! Search Engine Optimization is not OPTIONAL. It indeed may take some time to learn the basics and build appropriate strategies, but it can certainly destroy your online presence if you choose to ignore it. 
Do not worry if your previous SEO strategies have not worked as expected. Move on and give it a new start. Do thorough keyword research, optimize title tags, meta descriptions, and who knows, Google might like that, and your content will be there in the top 3 of the SERPs.
Image Source: Shutterstock.com