Click here to get this post in PDF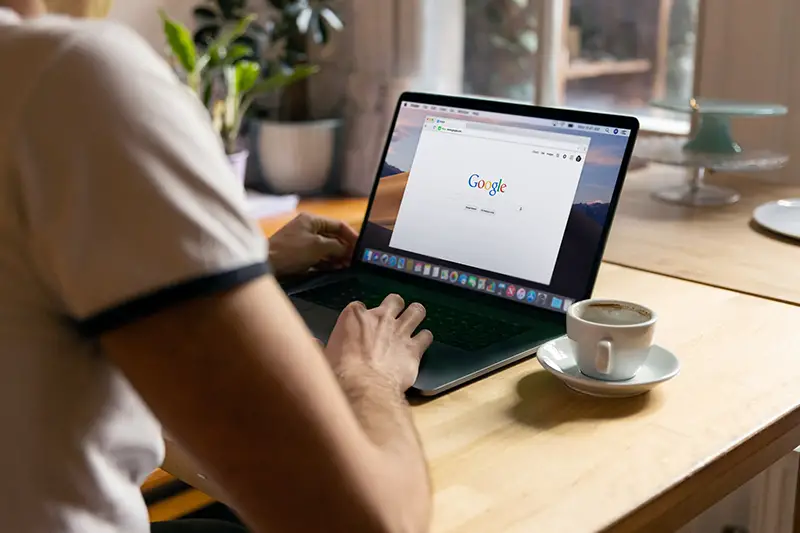 Having your website rank higher in Google is incredibly important for driving traffic. But it's not enough said. How did other companies manage to rank in Google's top 10 search results? Well, it didn't happen overnight. You must be willing to put a lot of effort into creating content for many industry blogs. Organic search can provide more valuable clicks than paid search. 
If you want your blogs to generate hundreds of thousands of visitors per month, it's essential to work hard and endure each obstacle. You shouldn't find it hard to learn; you should find it difficult to quit. For example, there are posts you see now on Google written back in 2010. So, content marketing with SEO isn't a short-term strategy – it best work for those who remain perseverant and patient. 
Sure, you can use black hat SEO techniques – but the number one reason you shouldn't do it is that Google will surely find out, "punish" your website and push your rankings down to page 89. So, let's explore the following strategic approaches to generate more organic traffic. 
Ranking Higher on Google with Link Building 
Even if you're a beginner, you may already be familiar with how important high ranking can be to a website's visibility. In fact, there's no greater pleasure for a content writer, an SEO specialist, or a website owner than to see their content ranking higher on the search engine result pages. But it's not always easy, considering the hundreds of thousands of pages competing for the exact keywords. There are many things to consider when writing a blog. 
The process of ranking higher on Google is multidimensional. This is precisely why you're here. With no further ado, link building is one of the most important factors that search engines consider; it's also not surprising that it plays a significant role in helping content do well on Google. In the early days of SEO, content marketers noticed the significance of backlinks and digital marketing. But many link-building strategies have been created long after – it means that the more backlinks, the better, right? Well, not really, since it matters most the quality of your backlinks, not the quantity. 
In fact, unrelated links from various sites with a low domain authority can cause more damage than good. One great way to increase the number of your backlinks is to hire a digital marketing agency that provides link-building services. Or you could create an SEO process, which includes reaching out to reliable, high, authority websites with highly valuable backlinks (especially in Google's eyes). 
Creating High-Quality Content 
If you want to rise above the competition, you need to provide high-quality content. Sounds pretty easy, right? The thing is that everyone thinks their content is the best out there. High-quality content is one of the most complex aspects of SEO. Many times, people are focused on all the wrong things, like keyword density, word count, etc. But content marketing strategists are always telling how content is crucial for SEO. 
So, what is quality content? It achieves your marketing goals and is accurate, educational, practical, helpful, and comprehensive. Maybe your first focus should be on increasing the number of online content shared. Your content must connect with your target audience and get plenty of shares; that's a success. Relevant and informative information takes Google's eyes and eventually will give your target audience authentic information. 
Optimize Your Website for Keywords
Keywords are critical for SEO – boosting your organic search rankings includes investing in keyword optimization. You need to start conducting keyword research, which can be done through various tools. There are two types of keywords:
Short tail keywords
Long-tail keywords 
The short tail keywords don't really define what the user is looking for. For example, someone seeking training might be searching for a personal instructor, a gym, or other things. It's challenging to know what people exactly want. Therefore, you might want to focus on long-tail keywords. These keywords are designed of three or more words. An example could be: "personal trainer in the USA." 
This is a specific example – if you are a personal trainer and own a gym in the USA and are ranked for that specific keyword, you would definitely attract traffic. Long-tail keywords are the best for businesses as they drive more leads. When raking for specific keywords, you attract more relevant traffic. So, integrate your long-tail keywords into your website, but make sure they're appropriate so that Google can understand the context. 
Your Website Must be Google Mobile-Friendly 
For the best search engine rankings, your website must be optimized for mobile devices. More than half of the global web traffic comes from mobiles. So, your website needs to work well on mobile devices. If you haven't already invested in making your site mobile-friendly, here are some reasons why you should:
Mobile-friendly websites rank higher in search results.
For many promoters, the common traffic comes from people on their mobile phones. 
If your website is not mobile-friendly, users will likely leave it and move to competitors. 
Imagine you're a potential consumer and open a website on your mobile device. Does the website load fast? How easily do you find what you're looking for? 
When users visit your website, they're likely to focus on elements that make their search effective. Half of the visitors leave a website that's not responsive. A typical web page must load within three seconds. If your web page takes longer to load, it's important to minimize loading time. It can be challenging for users to find what they're looking for on smaller screens quickly. You can help them find what they need and keep everything perfectly visible (without the need to zoom).
Conclusion 
Is your company ready to rank high on Google? If so, you might start looking for a link-building agency, like Seeders, to build high-quality backlinks. Create successful link-building strategies for your website – it will make a difference in the SEO world. 
You may also like: Effective Methods for Driving Traffic to Your Website
Image source: Unsplash.com