Click here to get this post in PDF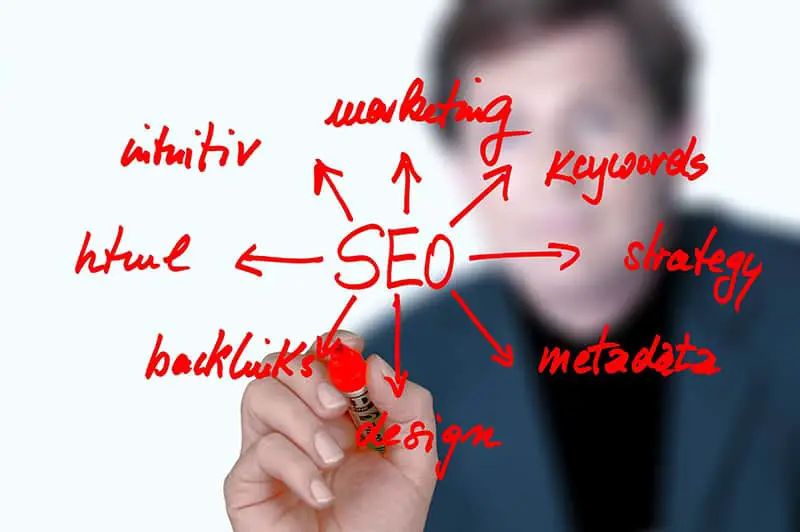 Any SEO strategy must start with an in-depth analysis of the project, taking into account web analytics, business impact, competition, and the market niche we are targeting. An SEO strategy for B2B companies is not the same as an SEO strategy for a B2C company, since the audience we are targeting is different.
For B2B (Business to Business) businesses that are focused on selling products or services to other companies, SEO is a fundamental strategy to create an audience of interest and generate potential clients. According to a study on the research and buying habits of B2B marketing, 71% start doing research with a generic search.
Here are 5 key points to keep in mind when doing SEO for B2B businesses:
1. Define objectives and target audience
Before starting, it is essential to be clear about the objectives of the B2B company and what its target audience is. Its objectives may be to increase the sale of products or services to other companies, increase visibility or brand awareness, position itself as a benchmark in the sector.
It is also helpful to define the target audience and get to know them in-depth, what are those businesses or companies we are targeting like? What interests do they mainly have? Where are they?
2. Keyword Research
The next point is to do a search for keywords by which we want to position ourselves, taking into account the search intentions of our clients. For this, in addition to having numerous tools to support us, it is essential to work hand in hand with the client who is the one who knows their business perfectly and knows the topics of interest to their target very well. This will allow us to expand the list of keywords of interest. In some situations, the presence of B2B SEO services is important.
3. Quality content
A successful SEO strategy must be accompanied by a good strategy for creating quality content both on the web and in a news section or blog. Quality content is one of the main SEO factors since it will allow us to position ourselves as experts in a certain sector, attract qualified traffic, and position ourselves by keywords of interest.
4. Quality backlinks
Links are also part of any SEO strategy, that is why it is essential to work correctly, the linking strategy of your business on pages and blogs related to the subject. At this point, it is important to get links that point to our website on websites, directories, media, blogs … that in addition to being related to our sector are visited by our target audience.
---
4 B2B Marketing Strategies Used By Experts
---
5. Don't forget to measure
Finally, and as in any SEO strategy, do not forget to measure and analyze results. Check the results achieved, the fulfillment of objectives, the evolution of your keywords, the backlinks obtained … Depending on the data you obtain, you will see if your SEO strategy is working correctly or there is something to change or improve. The SEO of a website is constantly being worked on, so measuring will help you make decisions to continue improving your strategy for the future.
In conclusion, before launching to optimize a website, you must take into account what its objectives are and what its target audience is, and, based on this, propose the most appropriate SEO strategy.
6. Enlist the Help Of a Professional
When it comes to search engine optimization (SEO) for business-to-business (B2B) companies, enlisting the help of an experienced professional can be invaluable. A good SEO specialist will analyze your existing website to identify areas that need improvement. They will also assess your current algorithm score and recommend changes to ensure that you achieve maximum online visibility. They can also research and implement SEO strategies designed to drive more organic traffic to your site through keyword research and content writing. Finally, a pro can provide ongoing consultation to track progress and adjust the strategy accordingly. Investing in an experienced practitioner at the start of your SEO journey is essential for B2B companies hoping for visibility on search engine results pages. A professional can bring deep knowledge of best practices, and their experience also allows them to save you time and money during implementation and provide ongoing consultation after launch. Ultimately, engaging a professional here is the best step towards crafting an effective SEO strategy explicitly tailored to your business's needs. Alex Croucher is an experience B2B marketing expert with a wealth of experience helping B2B companies establish and maintain visibility online. Contact Alex for more information about how he can help you achieve success in your search engine optimization efforts.
Image Source: Pixabay.com