Click here to get this post in PDF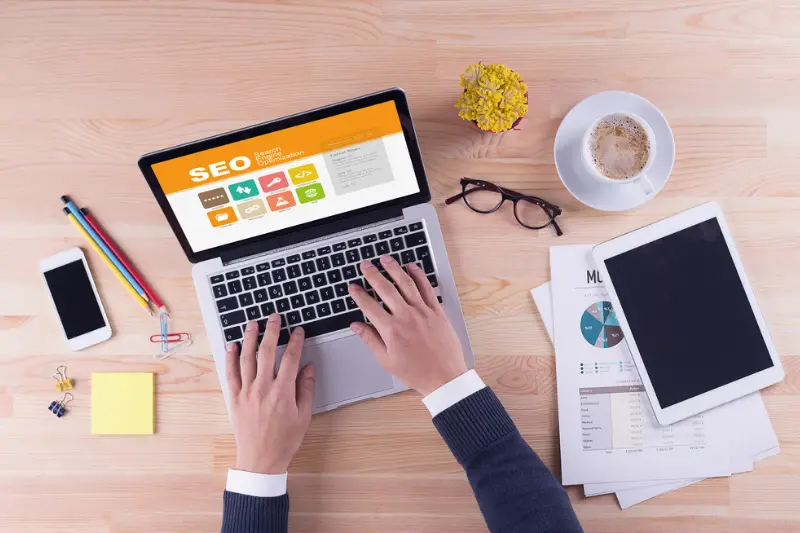 Search Engine Optimization has become the most important pillar of today's business and marketing. When you have a correct approach to SEO in Sydney, your efforts will return with twice or thrice payoff. 
An SEO strategy is often a mix of many — Keyword research, backlinks, on-page optimization, etc. In all that, one of the prominent and easiest strategies is "Guest Posting." With a little planning, one can easily execute this even with no expert help. 
Guest posting is a potent strategy for enhancing your website's visibility and authority. When executed correctly, guest posting can drive organic traffic, build backlinks, and establish your brand as an industry leader. 
Here are 10 guest posting strategies that can supercharge your SEO efforts.
1. Target High-Quality Websites
Oftentimes, people guest post on every and any website they can find. But it's a classic rookie mistake. It is not the quantity that matters in guest posting but the quality. Guest posting on ten insignificant websites can't be compared to one website with good domain authority (DA). 
So, remember that quality over quantity should be your mantra when selecting websites for guest posting. Focus on sites with high DA and relevant content to your niche. It's a bonus if they have a good audience base. 
Such websites are more likely to boost your site's credibility and SEO ranking.
2. Research and Build Relationships
Before pitching your guest post idea, take the time to research the target website thoroughly. Understand their content, audience, and guest posting guidelines. Don't send a random article written on a random topic and expect a positive response. 
Some questions you should ask before pitching your guest post ideas:
Is this already talked about on the target website?
Will this topic interest their audience? (Based on their previous response to similar topics)
Can I provide valuable information on this topic?
Ensuring these will give you a better chance of getting accepted by the website owner. You are not only expecting a featured article or a backlink through this collaboration, but you also want to build good terms with the owner or editor.
3. Create Exceptional Content
Your guest post should be of the highest quality. So, write well-researched, informative, and engaging content that provides value to the website's audience. You must avoid self-promotion (a mistake many beginners make); instead, focus on offering solutions and insights.
This approach naturally makes the reader curious, ultimately bringing them to your website. It gets you some traffic and signals search engines about your website's reliability. 
4. Craft a Compelling Pitch
A successful guest post begins with a persuasive pitch. 
Tailor your pitch to the website's audience and explain why your content is valuable.
Highlight your expertise and provide a few topic ideas. 
Keep your pitch concise and respectful of the website owner's time.
Most importantly, don't be obsessed with only your gains from this collaboration. It's better to mention what the other party can get from it. Also, say a few good things about their website and what you liked about it. 
5. Follow Guest Posting Guidelines
Each website has its own set of guest posting guidelines. So, pay close attention to these guidelines and adhere to them meticulously. For example, some rules include word count, formatting, SEO, and any specific requirements regarding links and images.
6. Utilize Relevant Keywords
Incorporate relevant keywords into your guest post naturally. Avoid keyword stuffing, as this can harm both the readability of your content and your SEO efforts. Use keywords strategically in headings, body text, and anchor text for backlinks.
7. Include Authoritative Backlinks
One of the main merits of guest posting is gaining backlinks to your website. Ensure that your guest post includes one or two authoritative backlinks to relevant content on your site. These backlinks should seamlessly fit into the content and provide additional value to the reader.
8. Engage with the Audience
After your guest post is published, engage with the website's audience through the comments section. Answer questions, respond to feedback, and establish yourself as an approachable authority in your field. This engagement can drive more traffic and enhance your online reputation.
9. Promote Your Guest Post
Don't rely solely on the host website to promote your guest post. You should also promote it across your social networking channels, email newsletter, and other marketing channels. This encourages your audience to visit the host website, increasing the chances of a positive impact on your SEO efforts.
10. Measure and Analyze Results
Once your guest post is live, you need to monitor its performance regularly. Tools like Google Analytics (GA) can help you track the traffic it generates to your website. Assess the quality of backlinks gained and the impact on your search engine rankings. 
This data can help you refine your guest posting strategy over time, helping you get better results next time. 
Want to Try a Professional SEO in Sydney?
Make My Website is your best bet! 
The specialists at MMW are experienced and well-versed in market trends. They can provide most website-related services, SEO or web design in Sydney. So, try to set up a consultation with them and see how things go. 
If you want accelerated results or a well-researched guest posting strategy, you must consider having an expert on your side. Guest posting, or SEO in general, is a long-term game plan that demands the touch of a professional. 
Think about it!
You may also like: Why do you require a longterm SEO strategy?
Image source: Depositphotos.com