Click here to get this post in PDF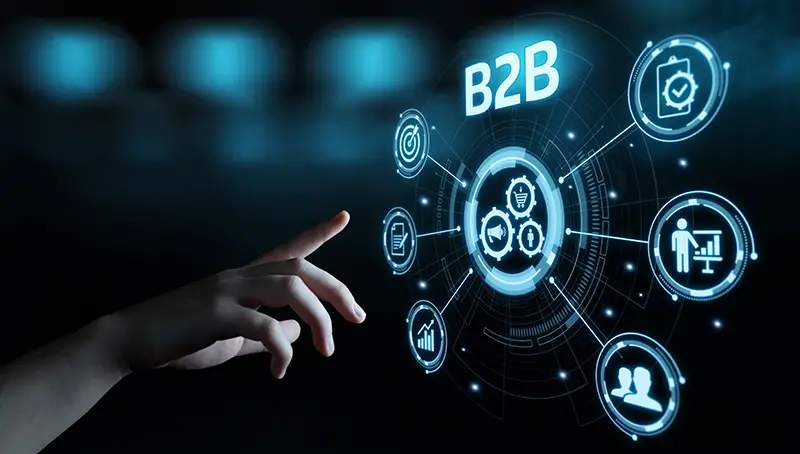 One of the key players in the business world are business-to-business or B2B transactions. You're probably offering products and services to companies or other businesses, and wondering about the best strategies to close a sale. But are you aware of the best B2B marketing strategies that are applicable during this most trying time? 
Experts utilize different B2B marketing strategies to attain their goals, which will be discussed further in this article. Learn from the experts by knowing and understanding how they've developed and implemented their B2B marketing strategies. 
What Is B2B?
Business-to-business or B2B refers to a type of business transaction between two or more companies. It may involve a wholesaler, a manufacturer, or a retailer. Instead of a business transaction between an individual consumer and a company called business-to-customer or B2C, B2B involves businesses. 
Best B2B Marketing Strategies Used by Experts
1. IBM: Revolutionizing B2B Customer Engagement
International Business Machines Corporation or IBM is an American technology company operating in more than 170 countries with US$77.14 billion as of 2019. The company specializes in artificial intelligence, cloud computing, and sales of software and computer hardware. 
In an IBM Institute for Business Value research by Hans Bracke, et al., they shared the holistic approach towards a revolutionized B2B customer engagement based on the B2B strategies used by different successful industrial companies. Like business-to-consumer or B2C companies, industrial product B2B customers don't only demand better products and services, but also better experiences. 
Check out the findings of the research: 
Southwire: This is a major cable and wire producer in the United States. The company transforms the customer experience by developing a new online portal focused on self-service capabilities, which establish the foundation for digital customer engagement. Also, Southwire deployed Systems, Applications, and Products or SAP commerce solutions that resulted in launching an online product catalog having a purchase path. It provides real-time data on order, stock, and delivery status. 
Carter Machinery: This is a construction equipment retailer based in the United States. The company uses powerful analytics solution adopting a customer profile system to approach the right B2B customers at the right time to reduce the churn rate.
B2B customers are also people who expect to purchase products or avail of services wherever, whenever, and how they want to. However, B2B businesses lack the right strategies to meet customer-experience aspirations. IBM researchers suggest industrial product organizations to focus on developing effective B2B marketing strategies and focus on culture, data, technology, channels, skills, and organization for better B2B customer engagement. 
2. Cisco: Social Media B2B Marketing  
Smart B2B companies consider "fans" as an important ingredient of successful inbound marketing strategies. Cisco took this unique approach when they thought of rewarding some of the company's biggest fans by creating a SuperFan Spotlight Facebook page. It rewarded members who share good news and relevant information about the multinational telecommunications technology company.
Here's how B2B companies are using social media marketing:
Promote testimonials by running contests.
Expand the reach of announcements and news.
Share videos and build thought leadership and credibility.
Generate leads.                                                                                                          
3. Skype: Connecting With A Personal Touch  
Skype is described as a B2B business service. It's a product of Microsoft that allows video conferencing from anywhere in the world. Because Skype has helpful features, such as chat, voice, and video, sharing experiences is possible, which also gives business communications a personal touch. For B2B businesses starting out, using Skype is a cheap way to connect with people. 
4. Experts Use CRM Solutions
For a successful business, customer relationship management or CRM solutions help you attain your B2B business goals, humanizing your B2B marketing strategies. Using a reliable CRM platform will help you capture a complete view of B2B clients so you can approach with personalized communication.
CRM software is a mobile-friendly solution to the growing needs of your customers and your business. Because data collection is done in real-time, reporting is made easier. Having a CRM software means having a system that is flexible, configurable, highly secure, and robust, so you can focus on providing excellent products and services to your B2B customers.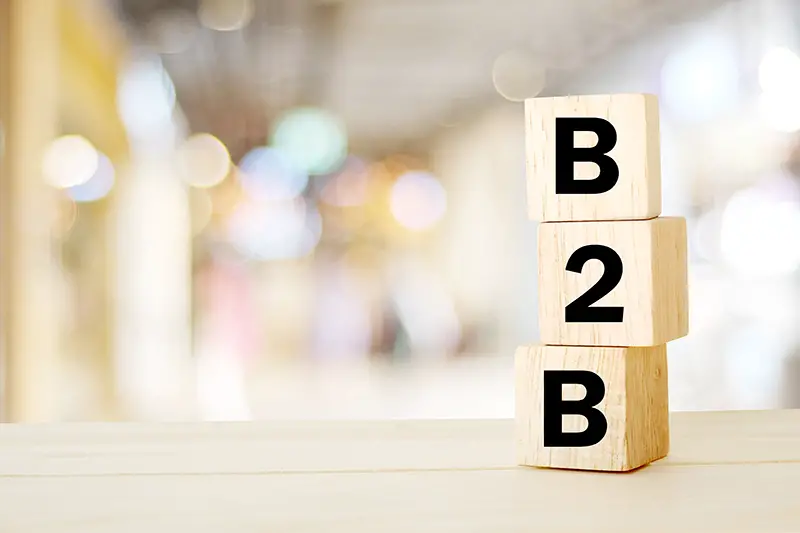 Here are the benefits of using CRM solutions for B2B companies: 
Stay Competitive: If you want your business to remain competitive, it's time to think about investing in a good CRM software. While traditional methods of doing business processes might be enough for you or your employees are already experts and used to it, you don't want to be left behind because you settled with the norm. Technological solutions, like CRM software, will provide you with tons of benefits more than you can imagine. 
Increase Business Efficiency: CRM eliminates the need to perform repetitive processes, reduces manual data entry, and collect data easier and faster regardless of the department accessing and working on it
High-Level Data Security: Data security should be your utmost priority. Human involvement, such as manual entry, creates room for errors and data leaks. With CRM software, you don't have to worry about data security because managers can set restrictions through setting changes, so the only ones who can access particular information are those who are authorized. 
Ideal System for Scalability: If you see your business growing or branching out soon, or you have the plan to expand or going global, then you'll need a CRM software. It helps your business accommodate more resources, process more orders, and evaluate B2B customer behaviors along the different stages of the sales funnel.
Cost-Effective: CRM software can help reduce operations and administrative costs while providing real-time and accurate information. It allows you to manage operations proactively, avoiding delays and disruptions, and helps you make smarter and quicker sales and marketing and other major business decisions.
---
How eProcurement and Punchout Technology Support B2B eCommerce
---
Conclusion
Experts have already shared their best practices when it comes to creating the most effective B2B marketing strategies. Social media marketing, use of CRM, communication tools, and other software, applications, and products or SAP solutions are the results of digital technology. 
They are effective B2B marketing tools to help businesses broaden their B2B client reach, traffic, and sales. Most of the B2B strategies shared all boils down to a more personalized and humanized approach of communicating with B2B prospects, as well as new and loyal clients to help realize short-term and long-term business goals. 
Also read: 3 B2B Market Research Methods That Most Organisations Overlook