Click here to get this post in PDF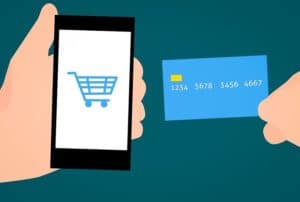 B2B commerce is moving online and e-procurement and punchout technology are easing the process. Several market reports support this theory.
According to the 2019 U.S. B2B Ecommerce Market Report, more than half of all B2B transactions in 2018 occurred online. Out of the B2B merchants surveyed who were not operating ecommerce websites, 75% were planning to launch one within two years.
Those who had already gone online reported receiving 80% of their orders through their websites. According to them, success in B2B e-commerce requires compliance with a few requirements, among which the following were considered the most important:
Personalized quoting
Price lists
Quick order solutions
Purchasing approvals
Easy payment solutions
This makes sense if you look at things from the buyer's perspective. Within most companies, several persons or departments are involved in the purchase process.
Usually, one party identifies the need for a particular product or system, finds corresponding offers, and makes purchase recommendations. Those recommendations are then reviewed by the management. Once the management has approved a purchase the accounting department steps in to process the payment. 
How E-Procurement Supports B2B Commerce
The seemingly complicated purchase process is streamlined by e-procurement systems like Ariba, SciQuest, or Unimarket. These bring about valuable benefits. They:
Allow the user to reduce costs by leveraging volume, developing and maintaining close relationships with suppliers, and eliminating paperwork, errors, and error-correction efforts.
Improve spending visibility by centralizing transactions and providing advanced reporting solutions on purchases, requisitions, order processing, and payments.
Ensure compliance with existing contracts and policies. Users can check reports to see if their suppliers lived up to their end of the deal in terms of pricing, delivery, etc.
Enhance productivity by allowing the management to pre-approve items or catalogues for the other parties involved in the purchase process to order from, set spending limits, and review and track orders.
Improve control by allowing the management to standardize the approval process and create custom workflows. This way, they can make sure that each transaction receives the corresponding authorization and the spending is adequately categorized and accounted for.
Support buyer-supplier relationships by improving transactions transparency and accountability and by streamlining the purchase process. 
While e-procurement systems definitely benefit their users, they became a challenge for suppliers. Once their clients and prospects got a grasp of these benefits, their expectations grew, forcing their suppliers to step up their game.
B2B merchants initially turned to CIF catalogs. They created electronic catalogs of their products and services for their clients to import into their e-procurement systems. However, these were static catalogs that required regular updates and correlation with the vendor's inventory. Punchout technology solved these problems and more.
How Punchout Technology Supports B2B eCommerce
Punchout technology connects suppliers and buyers, eliminating all the obstacles and restrictions in their relationship. It enables B2B merchants to create punchout catalogs for their clients to access directly from their e-procurement system.
When a user accesses a punchout catalogue, their credentials allow the merchant to identify not only the company or institution they belong to but also the individual.  The user can browse the products or services in the catalog and add them to their shopping cart.
When they proceed to checkout, their order is automatically transferred to the e-procurement system, where their superiors can approve it and process payment. For the buyer, the punchout catalog eliminates worries related to order approval, supplier inventory, price changes, and more.
Since their e-procurement system communicates directly with the merchant's punchout website, the information they have access to is updated automatically, in real time. They can monitor and track everything in real time, without needing to call or email the merchant.
 For the merchant, the benefits are even more numerous and valuable. Developing and using a punchout catalog enables them to:
Reduce marketing and maintenance costs. They will no longer need to create custom catalogs for each client and replace them whenever they add new products to their inventory or change prices. They will only input the new data once, online, and all clients will have access to it immediately.
Improve offer accuracy. All orders are processed automatically, based on the request made by the buyer and according to the prices set by the merchant. This eliminates errors related to invoicing, quantities, product specifications, delivery, etc.
Update and control inventory in real-time.  All new orders are reflected in the merchant's inventory. They do not go through if the targeted product is not in stock, and the merchant can easily monitor their inventory and take measures to improve it.
Personalize offer according to customer. For merchants, it is important to be able to provide discounts and special offers to their most important customers. Punchout technology makes this easy by enabling the merchant to customize their offer for any particular customer account.
Eliminate paperwork and related hassles.  In the past, orders were often processed by phone or in person and invoiced on paper, which required additional staff and supplies. The seller\s representatives had to write down order details, check their inventory, ensure packaging and delivery, issue invoices, and track payments, often manually. Now, except for packaging and delivery, all the other processes take place automatically, significantly reducing the merchant's staff and resources requirements.
Get paid faster. Since they integrate with the buyer's e-procurement platform, punchout catalogs expedite and simplify merchant payments. Buyers can make payments with a single click, and most of them prefer this alternative to issuing checks or initiating bank transfers.
Improve user experience. Punchout catalogs give users access to the latest merchant offers, they enable the merchant to make product and service recommendations, and they streamline communication between the parties. All these contribute to the user's experience and help the merchant convert users into paying customers.
Increase sales and customer retention. The enhanced user experience and high conversion rates enabled by punchout catalogs often lead to increased sales. Moreover, by eliminating errors, delays, and paperwork, punchout catalogs also increase the likelyhood of a new customer to become a repeat, long-term customer. This is the dream of any merchant, and punchout technology makes it easy to turn into reality.
Drawing the Line
The above were just a few of the most important benefits of using e-procurement solutions for buyers and punchout solutions for merchants. It should now be easy to see how these two technologies support B2B e-commerce and why specialists expect more and more B2B companies to embrace them.
B2B commerce is moving online, and e-procurement and punchout technology work together to streamline the process. If you are in B2B commerce and you haven't embraced this technology yet, you are missing out on numerous benefits and losing ground to your competitors!
You may also like: How has technology boosted the retail supply chain?
About the Author
Samantha Wallace is a veteran tech writer and editor who has worked in several eCommerce companies. She has been covering technology online for over five years. She is the Content Advocate for Greenwingtechnology.com.