Click here to get this post in PDF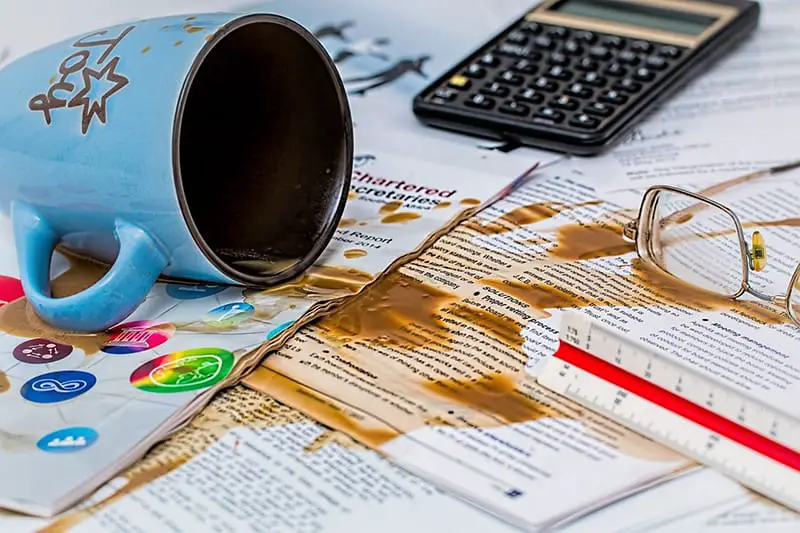 The life of the public procurement professional is rife with challenges and complexities that have to be mastered daily. Because of this, even the best procurement professional would make the occasional mistake, when this happens it might be time to re-evaluate the entire procurement process. Of course, the mistake needs to be fixed but it also provides an opportunity to make long-term improvements.
Carefully look at your mistake for the root cause, so that you can fine-tune your procurement process and procedure, in order to prevent the same error from repeating itself.
Listed below are some of the common mistakes that occur in the procurement process – from technology to finance.
Mistake 1: Not heeding supplier advice
We are all familiar with this saying, "the customer is always right". Are they really always right? What if pleasing the customer comes at the risk of not utilising the advice or services that your supplier is willing to provide?
The truth is, your suppliers are more likely to understand the products better than you do, which means that they would have valuable information to share. It could be how to procure them cheaper or how to get the best use out of them. In a very competitive market, you will get an edge if you follow tips from your supplier. It could help you stay ahead.
Mistake 2: No compliance policy
Your operations would be open to potential litigation, costly risk and so on if there is no clearly outlined compliance policy in place. A compliance policy is essential for both the procurement team and its suppliers because it fosters reliability, consistency and ethics.
Now is a good time as any to schedule a strategy meeting with interested parties and your team to create a compliance checklist that includes a 'red-flag' scenarios. Then ensure that everyone who is part of the procurement person uses the checklist. It is good practice to review your compliance policy annually and make updates when necessary.
Mistake 3: Isolating major decisions
Ideally, your procurement process should move smoothly. In striving to achieve this, it might be tempting to overlook a few things, including other departments in purchasing decisions; however, this could and up costing more money and time in the long run.
Major purchasing decisions affect all the departments in the business, therefore, their input should be sought before an order is placed. Keeping the lines of communication open will ensure that purchasing decisions benefit the entire business. Please note, this may require changes to the business structure.
Mistake 4: Not conducting thorough research
Before you begin buying, you need to understand a few basic things, such as how long the purchasing process takes, the name of reputable vendors, your basic requirements, your price range et cetera. It would be a waste of your time if you contact vendors that only service big businesses if you are a small or medium scale business. So, do your research.
Mistake 5: Overspending
Budgets are there for a reason. Be it from lack of forethought or miscalculation, there is nothing that would quickly get business finance in trouble than a purchase order that is more expensive than planned for. Carefully analyse your resources and be careful when writing down numbers especially if it is handwritten. Also, go out of your way to cut business costs so that you can help the business save money.
Mistake 6: Making a purchase decision off the price
The most inexpensive service or product isn't always ideal – yes, even the cheapest. For example, a lot of pay toll service vendors offer a low per check fee but when you sum up the fee for performing mandatory payroll tax deposits or changing employee evaluation, the total cost skyrockets. So, it is best that you evaluate all fees before making a deal.
Mistake 7: Hasty Buys
New businesses can usually get by on very limited equipment and upgrade as they grow. As a general rule of thumb, only make purchases that you would use immediately. Kelvin Ian at Trailer Auckland summed it up perfectly when he said: "Equipment is integral to the success of any business start-up, the secret is in knowing what to buy first, and how to make it work for you".
Mistake 8: Not bargaining
This is a mistake that a lot of procurement agents make, they assume that the price is set in stone. This only robs you of potential cost-saving opportunities. Sellers and buyers have one thing in common, they want to do business.
Chances are, you'd be using the same supplier the regularly. Therefore, during negotiations, try letting them know that if they offer a fair deal, it could mean repeat orders from you. Most suppliers will consider a low- price point, a good tradeoff for gaining a long-term customer.
In conclusion
Even though procurement mistakes are bound to happen, it is not the end of the world. The goal is to not make them repeatedly. Hopefully, this article will help you avoid repeating mistakes.
You may also like: How eProcurement and Punchout Technology Support B2B eCommerce