Click here to get this post in PDF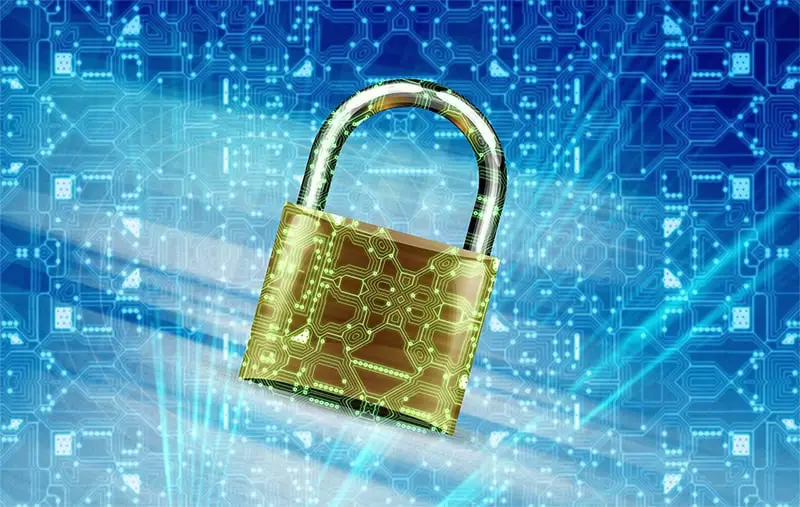 Customer data is the lifeblood of successful email marketing campaigns. Personalizing and segmenting emails helps you to deliver targeted campaign messages to your customers based on their preferences, purchase histories, and behaviors. Once you can collect customer data and build a database, it becomes easier to create email marketing campaigns. However, collecting and maintaining customer's personal data comprising of their names, contact details, addresses, and bank details is critical for the success of your business. Losing the data to third parties often results in hefty penalties for your business as well as the damage of the brand reputation among customers.
Customers need to feel that their sensitive personal and financial information is safe from the hacker for then to help build your brand. In the case of Ashley Madison, data from 37 million users was hacked, leaving patron's data exposed and the business reputation in tatters. This case raised concerns over the storage of customer data online and the need for businesses to comply with regulations pertaining to data protection.
The Different Ways to Keep Customer Data Safe and How to Give Them Peace of Mind
Install and Update Security Software
Your customer's database despite how small, is a target component by hackers. As a business, you should invest in antivirus and cyber security software to help identify intended malware attacks. Most of the software available in the market have comprehensive firewalls of protecting the business needs to protect the customer. Once you have the proper software installed, it is important to update and patch the software. While it is time-consuming and annoying to reschedule and reboot your database regularly, failure to update and patch the software leaves a backdoor for hackers to gain access to your customer data information.
Minimize Third-Party Access to Private Servers and Networks
Customer data should be stored in a secure private network and server to reduce instances where the information licks to third parties. Having control over your network systems ensures that it is only available to authorized personnel who understand how the data should be used. Your businesses' IT department or consultants should be able to track every activity on your servers as a boost to security.
Regular Testing for Vulnerabilities
Testing for vulnerabilities ensured that data squired behind the multiple layers of security is safe. Consider working with ethical hackers and cyber security experts to help you root out any issues likely to compromise customer data.
The Different Compliance Certifications to Have
Payment Card Industry Data Security Standard (PCI DSS)
PCI DSS compliance is mandatory for any business accepting debit and credit card payments over the internet or through the phone to minimize the risk of fraud. The standard, which was created in 2004 by financial service providers, namely Discover Financial Services, Visa, JCB International MasterCard, and American Express, ensures that companies have the infrastructural security necessary to provide a secure pathway to transfer financial information. The Financial Services Authority requires all financial companies to record and store all telephone but conversations with customers. In this regard, businesses are not supposed to record and maintain sensitive authentication data, including card validation codes, even if encrypted. Should your business be in violation of PCI DSS codes of data governance, call recordings, and compliant hosting, the penalties and fines could be enough to close down a business.
General Data Protection Regulation (GDPR)
GDPR is the newest data protection regulation that was initiated by the EU in 2016 and implemented in May 2018. The standardized regulation aims at harmonizing data privacy for individualized customer information by businesses.  There are eight rights for individuals covered under the standard, including the right to allow people to have access to the data companies hold about them and clearly outlined responsibilities for organizations to obtain the consent of people before collecting and storing any information. Noncompliance to the guidelines outlined under this standard for all organizations results in hefty financial and legal fines, including 4% of their total global turnover. By complying with the GDPT requirements, businesses will avoid the costly penalties and improve customer trust, hence build their brands o the global arena.
How This Will Help Your Email Campaign Overall
Compliance with data storage regulation standards requires that businesses not only comply but also demonstrate compliance. Data protection is vital for your business since it will allow you to update your database and delete any obsolete data that may not be valuable to your business. The updated database will help you in niche marketing by tailoring your messages to the specific needs and habits of your audience. The cost of data breaches and business downtime resulting from compromised data affects your business to the extent of closure. Protecting customer data through compliance will not only help customers build trust in your brand but also promote your business in gaining a competitive advantage over potential competitors.
Also read: PCI Log Management Requirements for CISO's
About the Author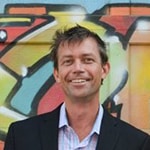 Ken Lynch is an enterprise software startup veteran, who has always been fascinated about what drives workers to work and how to make work more engaging. Ken founded Reciprocity to pursue just that. He has propelled Reciprocity's success with this mission-based goal of engaging employees with the governance, risk, and compliance goals of their company in order to create more socially minded corporate citizens. Ken earned his BS in Computer Science and Electrical Engineering from MIT. Learn more at ReciprocityLabs.com.