Click here to get this post in PDF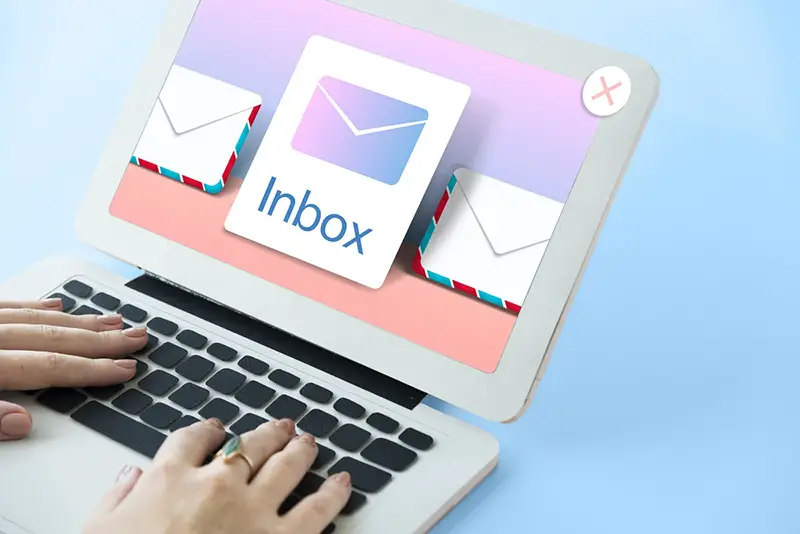 So, I'm hoping that by now you have heard all about AWeber. In my opinion, it is one of the greatest email marketing solutions available.
So, I want you to know what makes AWeber email marketing software and autoresponder tool the easiest one to configure and use. So, it is clearly popular because it is affordable. You get some pretty amazing services and email marketing features when you choose to use them.
In this post, I want to go over everything that AWeber offers to its customers. Plus, I will let you know 5 very powerful reasons why I feel that AWeber is the best autoresponder currently on the market.
AWeber's Offerings
Every feature that AWeber has to offer is available to all members. It doesn't matter which tier pricing you choose, you will get every feature available.
You will get these features:
You can create custom professional email newsletters very quickly.
A ton of ready-made signup forms that you can use instantly.
You can segment subscribers into different categories so that you can manage them easier.
Autoresponders: You will be able to deliver sequence messages to your new subscribers, automatically.
More than 700 HTML email templates so that you can create awesome emails.
You can perform A/B split testing in any way you can imagine (titles, colors, names).
RSS to email: Any blog post you create can be automatically made into an email.
Email Stats: This way you can see exactly how your emails are doing. This is from things like clicks, opens, and deletes.
High email delivery rate: You no longer have to worry about your emails going straight to spam.
24/7 customer support through email and phone.
Tons of training and guides for anyone looking to obtain more subscribers.
Access to live webinars so that you can learn more about mailing list strategies.
5 Powerful Reasons to Choose AWeber
So, here are the top 5 reasons you should choose to use AWeber for its autoresponders.
1) AWeber Email Marketing Tool Comes With Autoresponder Ability
So, it is important to realize that autoresponder refers to a set of sequences to send emails for their trigger value. An example of this would be when you send out a welcome email to a new subscriber right after they sign up for your newsletter.
I believe this is pretty cool. That's because you don't have to sit behind a desk all day long writing an email numerous times every single time that a person signs up. What's more, there is no need to even copy and paste your scripts.
2) Extremely Professional Signup Forms & Templates
You can honestly create a very professional mailing list form with AWeber.
You just follow these simple steps:
Choose any template or design
Choose the colors, fonts, and words that leave an impact on your potential subscribers.
Select a redirection to a thank you page or send them back to the current page.
Simply copy the codes and place them on your webpage.
3) Easy Integration With a Ton of Plugins Including WordPress
Another way that Aweber makes life simpler, is through the power of integrations. When you complete custom design, you can choose to:
Personally install the codes
Ask AWeber to host the form for you
Send it to your web designer to do for you
With these integrations, I am able to build my followers pretty much instantly. I have honestly tried many other email marketing solutions before finally using AWeber. And for me personally, I find that AWeber is the best email marketing tool. It is so simple to integrate with it.
4) Complete Details on the Analysis of Your Newsletters and Followers
So, it is important to realize that there is a lot of attention to detail when it comes to the dashboard. You can easily analyze your email strategies in order to increase click and open rates.
I don't know about you, but statistics are very important to me. This is one of the best features that they offer. From the dashboard, you can see a complete report at a glance.
So, that means that you will see the number of new subscribers, your schedule of broadcasts, and even the broadcast history on email clicks and opens. What's more, you can even view in-depth info on the report tab. It's pretty awesome in my book!
5) RSS to Email
This is truly a useful feature. That is because it will save you a lot of time. So, if you want to keep your blog followers up to date on your new posts, then it could be very time consuming to come up with a new newsletter to send to them. This is why AWeber's RSS to email feature is so vital. This technology automatically sends your latest blogs straight to your subscriber's inbox.
It literally automates email notifications at any time that you choose. It's a pretty irreplaceable feature in itself.
How to Get AWeber
So, I'm hoping that you are ready to get on board with AWeber. It will be the best investment you can make into the future of your business. There are some pretty impressive advantages to this email marketing software. I know this because my business is improving day by day.
So, when you are ready to take the plunge, I hope that you start with AWeber for free with SoloAdsExplained.com. I promise you won't be sorry that you did.
You may also like: How to Keep Your Customer Data for Your Email Campaign