Click here to get this post in PDF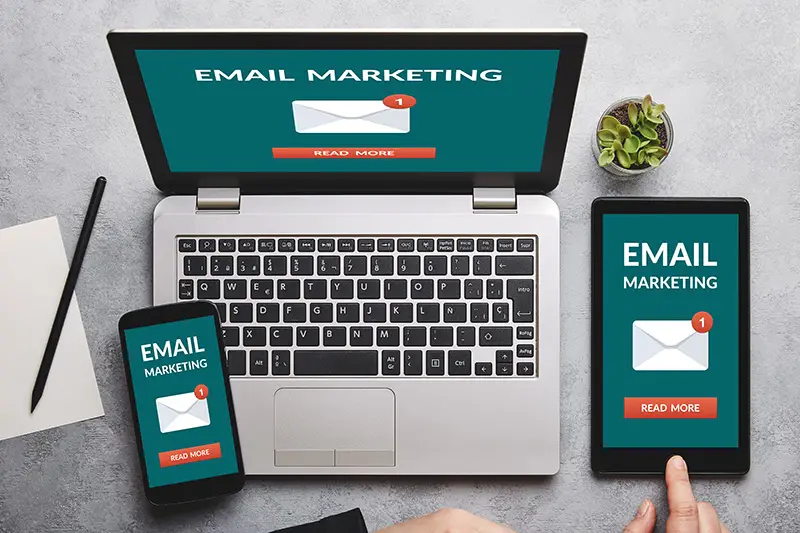 Email marketing consistently wins out over other marketing techniques when it comes to connecting with leads, nurturing them, and converting them into loyal customers. In fact, it has been reported that for every dollar spent on email marketing, a business generates 3,800% ROI. (1)
How businesses can leverage email marketing 
Many companies use email marketing to welcome new subscribers and customers, send newsletters, and launch or introduce new products, services, and features. Email marketing is also used for promoting special offers and gathering customer feedback.
Email marketing plays a significant role in inbound marketing. That's why industry-specific business management systems, like Jobber's HVAC service software for small business or Service Titan's HVAC software or Aspire's software for janitorial businesses and many others, now partner with email service providers to allow their clients to manage their daily business operations, including email marketing, within their platforms. (2) 
No matter how you'd like to use email marketing in your business, though, there are tips that can help you get started with it the right way. Learn about them in this step-by-step email marketing beginner's guide.
1. Get the right people to subscribe
No marketing campaign can't start without an email list. That's why most email marketing guides you'll see begin by discussing the importance of building and growing one.
How do you convince people to share their emails? Most businesses do it by offering one of the following incentives, also known as lead magnets:
Newsletters 
Product updates 
eBooks 
White papers
Cheat sheets
Other companies get people to subscribe to their email lists by hosting contests and giveaways. (3) 
Don't be tempted to buy random email addresses from a third party or including emails you've found online in your list. They can also grow your list but flooding these people with content will only result in unsubscribes and poor open and click rates. Worse, your emails will be flagged as spam.
After all, these individuals aren't interested in what you're offering. The best thing to do is to target only those who have expressed their interest in receiving communications from you. You'll know you're getting the right email addresses for your list if they're coming from people who've signed up to obtain an incentive or participate in the contests you're hosting. (2)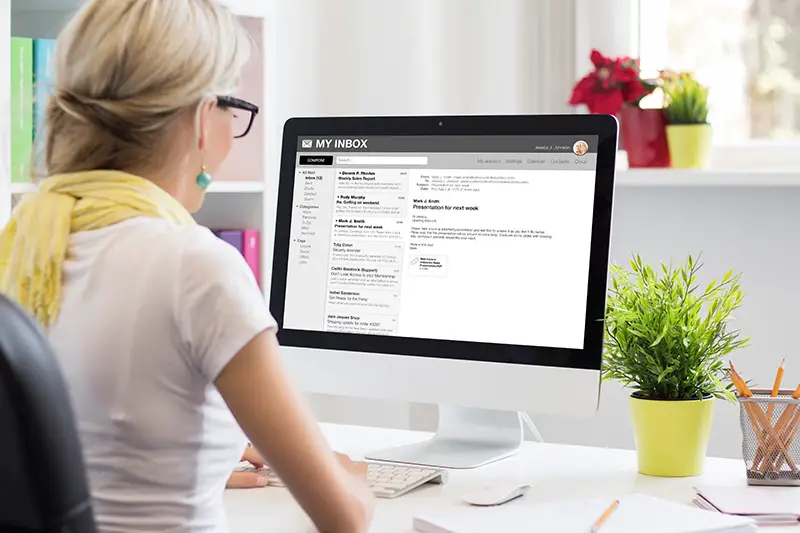 2. Segment your list for a personalized email copy 
Without segmentation, your email list won't be as effective as you'd like it to be. 
Segmentation means using specific criteria to break down your subscribers into smaller groups. That way, you can send them personalized emails that they'll find relevant and valuable, even when using email marketing for retargeting customers. Segmentation of email subscribers results in higher conversions. In fact, marketers have seen a 760% increase in revenue after using segmented email marketing campaigns. (1)
Slice and dice your email list into segments based on any or a combination of these factors:
Stage in the customer journey 
Demographics 
Interests 
Many business owners don't do segmentation because it takes a significant amount of work, especially if you're also A/B testing several components of your email to identify best practices. However, since personalization or tailoring your message to the subscriber's identity and needs can help you build trust quickly, you don't want to treat every recipient the same. (3)
3. Use well-designed emails
One of email marketing's primary goals is to encourage engagement. One way to achieve that is by sending well-designed emails to your target audience. Keep in mind that an engaging email is clean but catchy. (1) 
The good news is that most email marketing solutions such as HubSpot, Mailchimp, and more alternatives already offer beautiful templates that you can easily customize according to your brand's identity and copywriting goals. Besides allowing their users to personalize emails even without prior experience in graphic design, email builders in the market also let you organize your email list, perform audience segmentation, and automate email distribution to your target audience. (2)
The best part about using email marketing solutions in designing emails is you can track the results of your current campaigns using analytics and use these to improve performance in the future. (3)
4. Make an engaging subject line and a clear and compelling call to action (CTA)
Open rate and click rate are two of the most important metrics in email marketing. Make your subject line stand out if you want to see these numbers rise. (1) 
Ways to create a subject line that will actually make your recipients want to open your mail include:
sparking interest by enticing your recipient's curiosity without being so cryptic,
addressing your recipient's pain points (that's why audience segmentation is crucial),
creating a sense of urgency,
asking a question to your recipients instead of only stating something, and
speaking the language and style of your subscribers (audience segmentation, again).
No matter how good the email copy is, it won't make a difference if your subscribers won't be exposed to it. Make sure to write click-worthy subject lines that compel your recipients to read further. (4)
So your subscriber has opened, clicked, and read through your email, thanks to an engaging subject line. What's next? Urge them to do something, depending on your email campaign's goal, through a personalized CTA. (2)
Conclusion
Email remains an effective way of nurturing leads and boosting customer loyalty despite the rise of social media and other marketing channels. Ensure your campaign yields your desired results by building the best email list, performing audience segmentation, engaging emails, and writing compelling subject lines and calls to action.
References
"The Ultimate List Of Email Marketing Stats For 2020," Source: https://blog.hubspot.com/marketing/email-marketing-stats?toc-variant-b=
"26 Examples Of Brilliant Email Marketing Campaigns [Template]," Source: https://blog.hubspot.com/marketing/email-marketing-examples-list
"Beginner's Guide To Successful Email Marketing," Source: https://neilpatel.com/blog/beginners-guide-email-marketing/
"A Super Simple Beginner's Guide To Email Marketing," Source: https://medium.com/the-anatomy-of-marketing/a-super-simple-beginners-guide-to-email-marketing-dd66739d991b
You may also like: Email Marketing Automation Tools Market 2021