Click here to get this post in PDF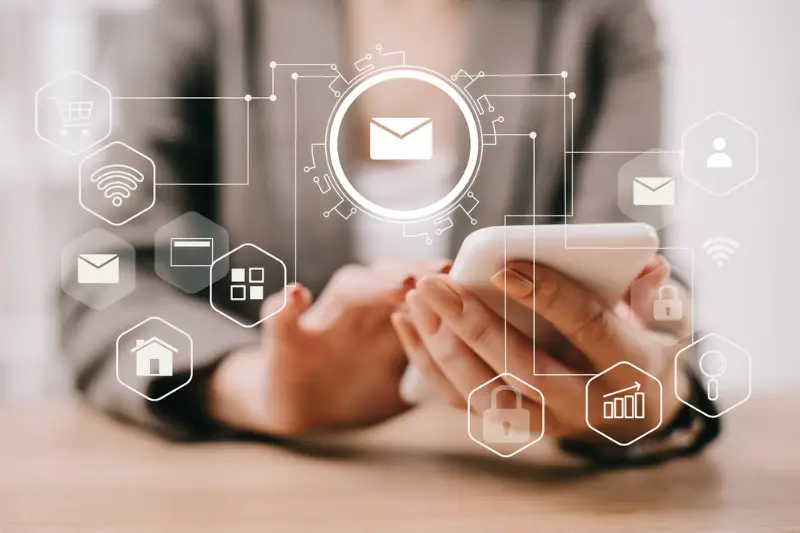 Introduction
In the modern digital era, your emails continue to be one of the most critical and direct business communication platforms. You must use effective email marketing methods to engage your audience, foster brand loyalty, and increase conversions. This post will discuss email marketing campaign essentials and how to maximize their impact. Free book copies emphasize this. Let's explore email marketing in more detail and realize its potential for your company.
Building a Quality Email List
A robust email list is the foundation of an effective email marketing plan. Grow an opt-in audience engaged and genuinely interested in your goods or services. Use lead generation strategies include:
Organizing webinars.
Letting people download helpful content.
Giving out special discounts in return for their email addresses.
Ensure compliance with data privacy laws and obtain subscribers' express consent to receive your emails. You'll have a better chance of distributing pertinent content to an attentive audience if you prioritize quality over quantity.
Creating Compelling Email Content
Your email content greatly influences your subscribers' attention and engagement. Create intriguing subject lines to catch recipients' interest and persuade them to open your emails. You can personalize your messages by addressing subscribers by name and segmenting your email list according to their preferences or behaviors. Offer them helpful ideas, content addressing their problems, or content highlighting new items and deals. To provide a seamless user experience, incorporate aesthetically pleasing graphics and optimize your emails for mobile devices.
Optimizing Email Deliverability
Your email marketing efforts must succeed if your emails are to get to your subscribers' inboxes. Avoid typical mistakes that could set off spam filters, such as using too much capitalization, writing deceptive subject lines, or writing overtly promotional material. Maintain a solid sender reputation by routinely purging your email list of inactive or bounced addresses. Use a product or service that analyses and improves email deliverability. Enhancing email deliverability may increase your messages' likelihood of reaching their intended receivers.
Automating and Personalizing
To succeed, you must have a strong sense of humor. Marketing automation software streamlines campaigns and sends customized emails in response to occurrences. Create personalized product recommendations based on consumer preferences, automatic welcome emails, and abandoned shopping cart reminders. Use customer insights and data to create customized email experiences that connect with your audience and feel exclusive.
Campaign Evaluation
To improve, you must review your email marketing efforts. To evaluate your emails, track open, click-through, and conversion rates. Analyze data for trends, patterns, and improvements. A/B test subject lines, graphics, and CTA buttons in your emails. Improve your techniques and campaigns with analytics.
Email Deliverability and Spam Testing
The only way to know for sure is to check out the website. Please use email spam checker to spam-check your email campaigns before sending them to your entire list. Email spam checker analyses your emails for spam triggers and provides deliverability tips. Proactively evaluating and adjusting your email deliverability can increase the likelihood of your emails being opened in the inbox rather than labeled as spam.
Segmenting Your Email List for Targeted Campaigns
By segmenting your email list, you may customize your communications for particular subscriber groups, increasing relevancy and engagement. Based on demographics, past purchases, amount of participation, or other pertinent factors, divides your list. You may deliver tailored material that meets their needs and interests by sending customized emails to each section. This strategy boosts conversion potential and improves your engagement with your subscribers.
Incorporating Interactive Elements in Emails
Your emails will be more engaging if you include interactive components that interest the reader. Try out features like GIFs, movies, tests, surveys, and interactive product displays. Users are encouraged to engage directly with the email through these interactive elements, creating a distinctive and engaging experience. Interactive emails frequently result in higher open rates and greater user engagement.
Conclusion
Marketing dramatically impacts how a company's website is created. To make your email marketing better, remember a few essential things. Using these techniques, you can create a good email list, make interesting content, send emails successfully, use automation and personalization, and track your campaign's success.
You may also like: Email Marketing Tips For Bloggers
Image source: Depositphotos.com