Click here to get this post in PDF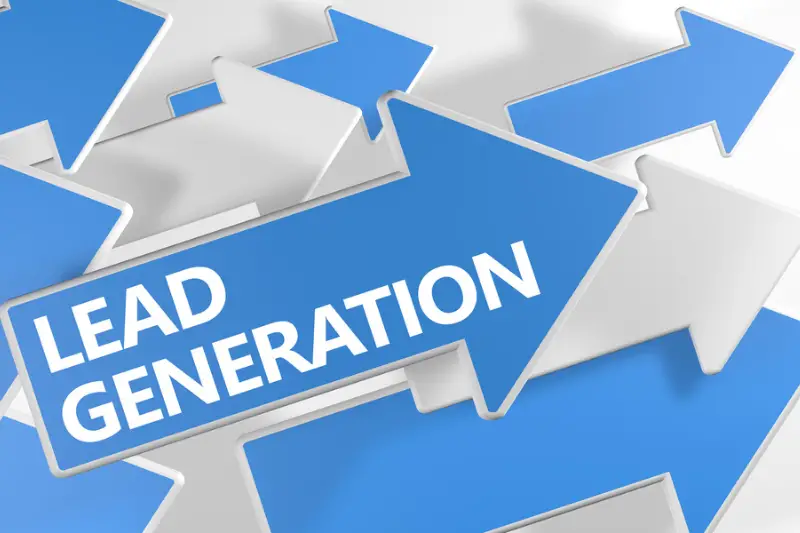 Generating leads is a key component of any business. Even e-commerce businesses that operate solely online need to generate and nurture leads to some extent – it's not always a simple buying process!
As all facets of our society grow, business markets across all sectors are becoming more and more saturated. These saturated markets mean that leads are harder to come by each and every day.
The importance of lead generation
Lead generation is a critical part of any business. Without leads, a business has nothing to feed into their sales funnel, which in turn, means that they will inevitably generate no new business. A harrowing thought for any business owner.
So, why is it so important for businesses to generate new leads and bring in new customers?
Revenue
It may sound simple but bringing in new revenue is the most simplistic way to grow a business. More revenue gives a business the opportunity to invest in technology and staff – two things that are important when it comes to driving a business forward.
Staff Engagement
Working with new clients or customers is a great form of engagement for staff. The excitement of a new project can enthuse a member of staff to boost their work performance.
With that in mind, what are the most common ways for a business to generate leads?
CRM Software
CRM software is an easy way to automate the lead generation processes and have all data you need in one place. Nurture your relationship with your customers and monitor success by tracking customer retention cost, turnover, subscription rate, conversion rate, sales cycle and many other features at a fairly low price for what you get. A good lead generation software like SalesCRM can save you a lot of unnecessary expenses and time and hassle with forecasts and reports and missed sales opportunities. Not to mention the high-security risk if you store all that sensitive information locally as opposed to a protected SaaS.
New Business Agency
Working with a new business agency takes a lot of the hassle out of lead generation. For example, London-based new business agency Alchemis work with their clients to generate leads through building relationships with the key decision-makers within businesses that you wish to work with.
Website
Over the last 20 years or so, lead generation – and marketing as a whole – has become a lot more digital. And, this is why businesses are now so focused on improving their digital presence, with the focus of this being their website. Many businesses opt to employ a digital marketing agency to build their website and then to make ongoing optimisations to help generate more leads online.
Print marketing
Many people believe that print marketing is dead. And, although there has been a move away from traditional print marketing such as posters, magazine adverts and leafleting if done correctly print marketing can still be a great lead generation tool. The key to print marketing is to ensure that you can track the return of your efforts. Doing this will give you great insights into which areas of print marketing generate you the most, and highest quality leads.
Events
Despite the evident shift from face to face marketing to a more digital-based approach, there is definitely still a lot of opportunities to generate leads through traditional networking. Attending conferences or networking events at your local business centre or a specially organised event held by someone who opted to hire a meeting room gives you the chance to meet potential leads and introduce them to your products or services!
You may also like: 5 Effective Ways to Use Quizzes for Generating Leads