Click here to get this post in PDF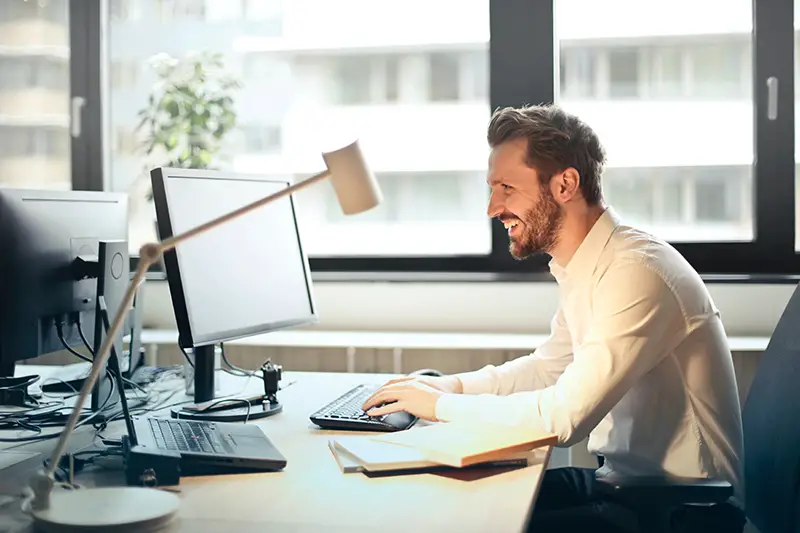 Conducting an email marketing campaign in 2021 is still as relevant as you might imagine. Email is one of the most commonly used communication methods with over 3.9 billion users daily. This alone should be a great sign that you should make an email campaign work to your advantage. Because we know that around 99% of consumers check their email every day, we should make sure to make the campaign as effective as possible. Whether you plan to use email services or assemble a team to work on email campaigns, you should know how to make your promotions approachable and concise. Today, we will discuss just that. How to make the most out of your email campaign and how to make it work.
What Does it Mean to Make an Email Campaign Work to Your Advantage?
Logically, condoning an email marketing campaign aims to expand your business or promote your services or products. However, condoning a proper email marketing campaign means knowing how to approach the reader and how to intrigue them into opening your email. Unfortunately, many emails end up in trash or spam folders due to their lack of information or because they come off a bit like spam messages or scams. Therefore, if you are serious about how you conduct this campaign, you will need to find a good approach. Luckily, we are here to help you with that.
What Should Your Goals be When Doing an Email Marketing Campaign?
Before you start sending emails, you need to have a clear goal in mind. Whether this campaign is about notifying clients about changes in your company, promoting special offers, offering different deals or even trying to find a partner in business, the emails you send should contain all the valuable information the reader will require.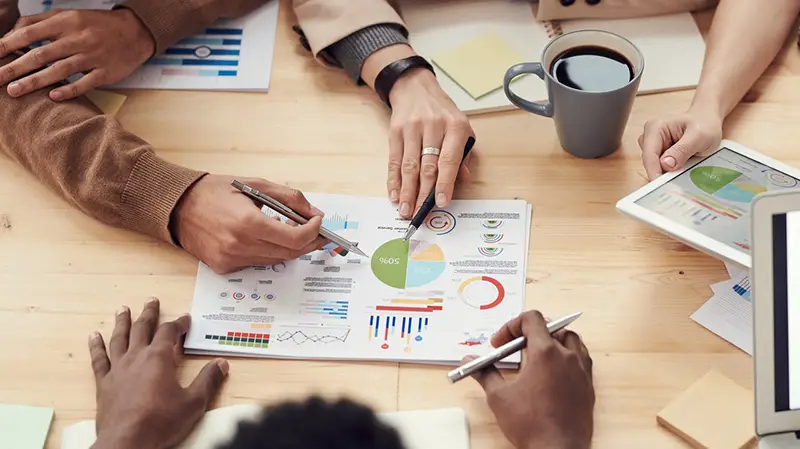 Make your goals clear so you can have an easier time incorporating them into the campaign
So, before you start with the campaign, write down what your priorities are and what is the best way to achieve them. Some of the goals to have in mind when you want to make an email campaign work to your advantage are:
Increasing your website traffic
Upgrading your existing customers to loyal ones
Promoting certain products or special offers
Notifying clients about changes in your company or upcoming events
Making sure that the email does not end up unread
Catching the reader's attention in a proper way
How to Achieve Maximum Efficiency When Condoning an Email Campaign
Now that you know what your goals are, you need to know how to achieve them. Luckily, when it comes to email marketing, there are a couple of advantages you can use to ensure a positive campaign for your business. So, what can you do to make an email campaign work to your advantage?
Personalize Your Emails
One of the main advantages of email communication is the feeling of privacy and personalization when communicating with a client. Namely, as you will be sending your emails to various clients, you should try to tailor them according to the reader's interests. This will create a stronger bond with the customer, and you can either gain a loyal client or attract a new one. One of the main features of personalization would be including the reader's name in the email as a form of formality and personalization. 
Obtain Customer Feedback
You must know how important the opinion of customers is to a business. Well, when condoning an email marketing campaign, you can incorporate a survey in the email. This survey should allow the customer to rate your services, products, or communication, in general. Collecting data and analyzing it will help you adapt your campaigns in the future to suit the needs of your customers. 
The #1 Reason for Not Getting Any Customer Feedback 
One of the main reasons why your response rates are low or even non-existent is that your emails could end up in your customers' spam folders instead of their inboxes. It happens all the time. Why? Because big mail companies such as Gmail keep track of what's being sent through the mail. And we don't mean that some email company employee is reading your emails. No. But the algorithm analyses everything. And if something is repetitive, sent out to a large customer base – you got it. It gets marked as spam. What's worse, if you don't change things up – your email account can get blocked. 
How to fix this problem? The solution to this problem is rather easy. All you need to do is to find an online tool, app or plugin that would work with your site. Even more importantly – a tool that will work well with your email marketing plans and goals. Several tools could be used to optimize your campaigns, from free apps to tools such as Aweber. Explore all your options and find the solutions that fit your needs the best.
Always Implement a CTA Button
When talking about the foundations of efficiency, the CTA or Call-To-Action button is one of the most important things to incorporate in your emails. Especially if you are doing a promotional email campaign where you want to bring certain products, at a discount usually, to the client. If an email contains a CTA button (which it always should), the reader is more likely to click on it and enter your website. Therefore, the implementation of the CTA button not only increases the chances of selling a product or service but also increases the website traffic for your business.
Your Subject Line Is Very Important
Did you ever receive an email but could not figure out what it was about based on the subject of it? Well, that can be an issue. Emails that have bad or imprecise subject lines often end up not being open or read. As a result, your email campaign will not be as efficient and your business will take a loss. To change that, simply develop concise subject lines that will grab the reader's attention. In most cases, an email has a higher chance of being open if the reader knows what the email is about based on the subject of said email. 
Segment Your Audience for Easier Targeting
The timing of your email is also crucial if you want to make an email campaign work to your advantage. However, most people can access their email from various platforms. This means that you have a higher chance of your email being seen as you send it. Moreover, if you segment your audience in groups, for instance, based on their age, gender, purchase history, etc., you are more likely to succeed with the campaign. Segmenting your audience into different groups will allow you to tailor each email to said group. More importantly, based on the data you segment them on, you can choose the perfect timing to send the email to them. 
You may also like: How to Run a Successful Email Marketing Campaign & 3 Examples to Inspire You
Image source: Pexels.com