Click here to get this post in PDF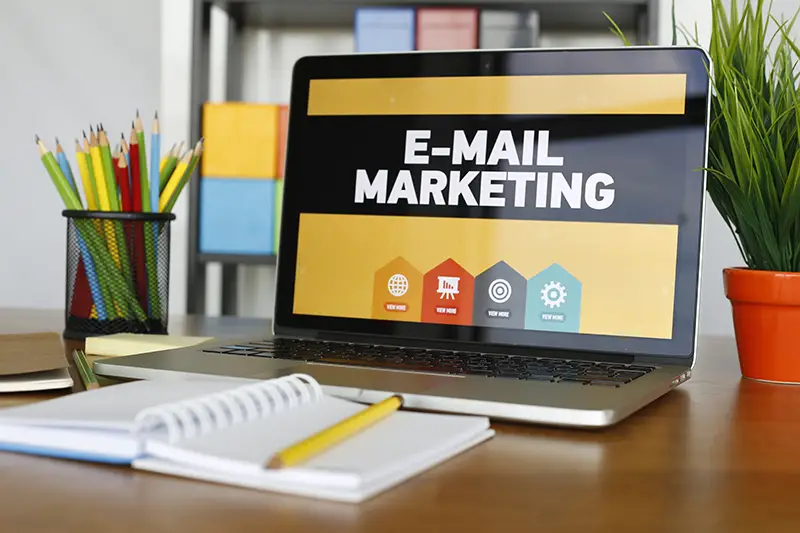 Email is the best and most effective channel for marketing. It is affordable, easy to start, easy to manage, high return on investment (3,800%), and you get to reach a global audience because most people nowadays own smartphones that require email signup. When you are sending emails in bulk, you have to clean invalid emails from your email list using email scrubbing tools. It will help your campaign to be more deliverable and successful.
But like any marketing strategy, you also need to make intricate plans when creating a single email campaign to make it successful. Here are seven tips you should know and three examples that you can follow or improve your approach.
What Is An Email Marketing Campaign?
An email marketing campaign is a process of sending emails to people to drive more sales in a business, traffic to a site, and subscription for services. The receivers of marketing emails can either be one-time customers, mailing list subscribers, application users, potential sales contact, business partners, or anyone who uses email in general.
Email campaign contents vary. Examples are discounts, coupons, vouchers, product promotions, announcements, etc. And email marketing campaigns are measured by receiver engagement rates, which tell how successful the campaigns are.
Campaign engagement rates have three categories: Open Rate, Click-Through Rate, and Click-to-Open Rate. If the rates of these categories are high, this means your receivers are highly engaged, and your email campaigns are successful.
7 Proven Strategies To Increase The Success Of Your Campaigns
1. Email Segmentation
Each person on your mailing list can be segmented based on location, age, preference, etc. No matter what category they belong to, email segmentation helps you send email campaigns to well-timed and relevant users, which increases success.
2. Writing compelling subject lines
Subject lines are the first thing receivers read. Depending on your subject line, they'll either open your email or ignore it. So they should be written short, witty, with a sense of urgency, but aren't pushy or sales in tone.
Personalization is an in-depth version of segmentation. Instead of analyzing identifiable user characteristics, it uses more customer data in creating relevant email campaigns. You can use your subscriber's name and address them personally in your email campaigns.
Another personalization strategy is using your customer's buying habits to send product promotions on goods they are highly interested in.
4. Ensuring Mobile-Friendliness
Most users read emails using their phones rather than laptops or computers. Your emails should be mobile-optimized, meaning it's easy to read everything without the need to be scrolled horizontally and pinched for zooming in and out.
5. Using the Right Email Marketing Software
The right email marketing software is a significant force in driving your campaigns to success. It should have all the tools and features you need in handling your small business campaigns to enterprise email marketing.
A good email marketing software should have a feature that provides analytics of engagement rates, checks for spam-worthy words, automate email sending, segments customers, etc.
6. Having a Clear and Appropriate Call-to-Action (CTA) at the End
Once your customers finish reading your emails, they'll wonder what the point of the email was and what you expect them to do. If you don't have a clear CTA, they'll trash your email. But having a CTA isn't just asking for form submissions at the end. Your CTA must also be relevant to your email's subject line and content.
7. Having Your Emails Come From A Real Person
Besides subject lines, users also base their decisions on opening an email from who it's from. When they see a "no reply," that means their opinion, issues, or inquiries won't matter. This ruins the user experience.
Then, they'll think if their inquiries don't matter, then your campaigns shouldn't as well. Your email campaigns should be sent by a member of the customer service or marketing team so that users can respond and their replies won't get bounced or ignored.
3 Examples of Email Marketing Campaigns Done Right
1. Sending an Automated Welcome Email After Joining a Mailing List
A welcome email with a thank you message and a little gift will help your customer get to know you and your brand better while giving them a sense of belongingness. But here's how to make the most of your welcoming emails – include a signup form to make personalization and segmentation easier.
2. Themed Email Campaigns Based on Seasons and Holidays
Valentine's Day, Christmas, Thanksgiving, the start of spring, you name it. "Holiday sales account for 20% of all retail sales. In the US alone, those sales were worth more than $84 billion." This is according to the National Retail Federation.
So take advantage of particular times of the year for sending email campaigns. Design your email contents with the right color palette according to the occasion, like using red and green for Christmas campaigns.
Use words for subject lines and email content that match the seasons and holidays, like the word "love" and "romance" for Valentine's Day campaigns.
3. Integrating Social Media to Email Campaigns
Social media is often used for leisure and personal purposes instead of business. But that doesn't mean you shouldn't expose your brand on these platforms. Your email campaigns should have clickable Facebook, Instagram, LinkedIn, or Twitter icons at the bottom for your users to follow. This will help users receive updates from your business out of their email reading time.
Final Thoughts
When creating an email campaign, you should focus more on user experience than promoting your brand or product. You can do this by sending the customer a welcoming email with a signup form, analyzing user info entered from the signup process, segmenting customers based on identifiable data, writing personalized emails, and sending it to users at the right time.
You should also make your services easily found and accessible by having a social media presence and having real people ready to answer customer inquiries. The better your customers, the higher your campaign's engagement rates will be, which defines a successful email marketing campaign.
---
How to Build a Killer Email Marketing List for Your Small Business
---
About the Author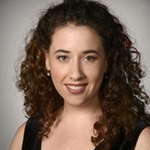 Efrat Vulfsons is the Co-Founder of PR Soprano and a data-driven marketing enthusiast, parallel to her soprano opera singing career. Efrat holds a B.F.A from the Jerusalem Music Academy in Opera Performance. My LinkedIn profile: https://www.linkedin.com/in/efrat-vulfsons/